Pheromones For A First Date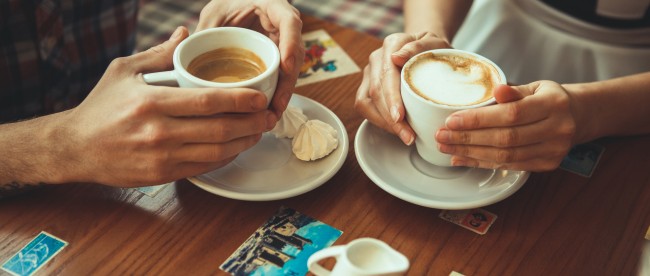 Happy weekend, Love Scent fans! We hope you had a great Valentine's Day, whether you were celebrating with your partner, having fun with your friends, or enjoying some well-deserved "you" time.
If you were disappointed to not have a date for Valentine's Day this year, try not to let it get to you. When it comes down to it, it's just another day on the calendar, and if you're looking for love you're just as likely to find it on any other day of the year. And when you do find someone, Love Scent has a few products that can make the first date a little more interesting.
If you want to wear pheromones on a first date (or a second or third or hundredth date, for that matter), you first need to consider what you're hoping for. This is pretty standard when it comes to pheromones, of course: different pheromones do different things and lead to different results, so you'll want to consider what kind of effects you're interested in. Expectations for a first date vary widely, too; there's not really a rule book for dating, not anymore. Be honest with yourself about what you want, and choose your pheromones accordingly.
A very brief guide:
Social pheromones (AndrosteNOL, Beta-AndrosteNOL, etc.): these pheromones help bring walls down and put yourself and your date ease. They're useful when you want to break the ice and get to know your potential partner a little bit better.
Romantic pheromones (Estratetraenol, AndrostaDIENONE etc.): these pheromones can help form deep emotional bonds and create romantic, "cuddly" feelings in addition to general romantic attraction. Often used by people already in relationships, they're especially good bets when you're already interested in an emotional commitment–for example, when you and a longtime friend have decided to start dating.
Sex pheromones (AndrosteNONE, copulins, etc.): these pheromones are very strong and very sexual, and stimulate sexual attraction and intrigue. These are good choices if you want the relationship to be sexually intimate right from the start. And remember: it's easy to overdose on sex pheromones, so use sparingly for best results!
If you're using a pre-blended pheromone cologne or perfume instead of pure pheromones, be sure to know what the ingredients are so you can know what the effects will be.
Another general tip: remember that your date's hopes for the evening might not be the same as yours. Pheromones can give you an edge in your romantic and sex life, but they're not meant to (and can't) bewitch the other person. Only communication can make sure that you're both on the same page, so don't shy away from it!
If you want more specific suggestions for first date pheromones, read on!
FOR WOMEN:
1. Mistress (starts at $9.95)
Mistress Pheromones for Women is available in a small sample size as well as a full-size, 10 ml bottle. This sexy, intriguing formula is one of the most unique we have, and was designed to enhance your own mood and self-confidence in addition to stimulating attraction and arousal in others. The pheromone blend enhances physical contact and strengthens emotional connections, while the scent works with you and your partner's other senses to enhance the pheromones' effects.
Because Mistress contains copulins, you'll want to wear it when you're comfortable with sexual attraction on the first date. If you prefer to get to know someone a little bit better first, you might want to save Mistress for a little bit later in the relationship.
You can try the Mistress Mini for $9.95, or can commit to a full 10 ml bottle for $48.95. Try this increasingly popular perfume today!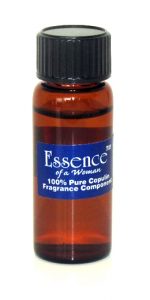 2. Essence of a Woman ($29.95)
Essence of a Woman is one of our most sexual products for women. It's a copulin concentrate, meaning that it's packed full of arousal-inducing, testosterone-stimulating sex pheromones and not much else. If you're interested in a relationship that is sexually intimate from the get-go, this is an excellent choice for you.
One thing to know about Essence of a Woman: this is a product that must be combined with a cover scent. Copulins smell about like you'd expect them to and need to be combined with a fragrance of some kind. You can choose any cover fragrance you like: your favorite perfume, a blend of essential oils, even a dab of vanilla extract. Just make sure you cover up the natural scent of the pheromones! If you don't, your partner will be intrigued, but not in a good way.
Essence of a Woman is available for $29.95. If you're interested in a sexy first date, give it a try!
UPDATE: We no longer carry Essence of a Woman. Try our Love Scent Copulin Concentrate instead!
FOR MEN: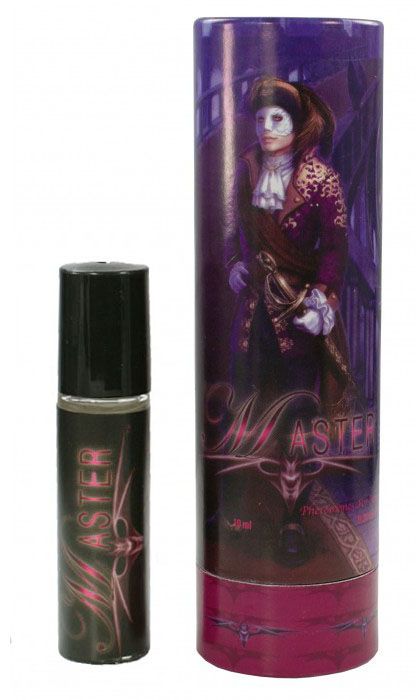 1. Master (starting at $9.95)
Master Pheromones for Men is the men's counterpart to Mistress. Like Mistress, it was designed with its self-effects in mind, and it's recommended that you wipe a little under your nose when wearing it to make sure that you get the full effects yourself.
Master is a unique men's product in that it contains ingredients usually only seen in women's formulas. Why do this? Well, first, remember that the science of pheromones and gender is not as black-and-white as most people assume. Men can use formulas designed for women, and women can use formulas designed for men. It all depends on what you want for yourself, and which pheromones can help you accomplish those goals.
In the case of Master, the "women's pheromones" in its formula have been shown to have strong effects on men, too, including increased testosterone…which is exactly what some men need to feel their best when they head out for a date. If you're interested in a more sexual first date, Master could be just what you're looking for.
You can try the Master Mini for $9.95, or the full-sized 10 ml Master for $48.95. Try it today!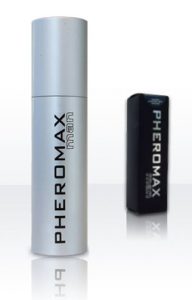 2. Pheromax for Men (starting at $19.95)
Pheromax for Men is available in a trial-size version as well as a 14 ml full-size version. This dependable formula was developed in Germany and contains a blend that covers all your pheromone bases: the sexual AndrosteNONE, the social AndrosteNOL, and the romantic AndrostaDIENONE. The alpha qualities of the AndrosteNONE give you a confident air, while the AndrosteNOL helps break the ice and the AndrostaDIENONE encourages a real emotional connection. The balancing effects of the social and romantic pheromones also help ensure that the sexual pheromones aren't overly intimidating, which is important for a first date.
This balanced formula makes Pheromax for Men a good choice for those new to pheromones, and also those who want a strong, but not necessarily overly sexual, first date. Combine it with your favorite fragrance for best results.
You can try out Pheromax for Men for $19.95, or go with the larger size for $79.95. We're sure you don't be disappointed!
UPDATE: We no longer carry Pheromax products. Try combining Liquid Trust with your favorite sex pheromone instead!
FOR MEN AND WOMEN:
1. Liquid Trust ($29.95)
Liquid Trust contains only an important social pheromone that has many nicknames: the trust hormone, the cuddle hormone, even the love hormone. It helps parents bond with their children, increases trust and intimacy between romantic partners, and helps reduce anxiety, nervousness, and all sorts of negative emotions.
If you've got first-date jitters, want your date to trust you and be open with you, or want to enhance your relationship with a friend-turned-partner, Liquid Trust is always a good choice. Spray it on your pulse points, and make sure to spray a little around your neck, too, so you get a nice dose of the hormones yourself. You can use it on its own, or in combination with any other pheromone formula.
Order your bottle of Liquid Trust today for $29.95. It's our most popular unisex formula, so we're pretty sure you're going to like it!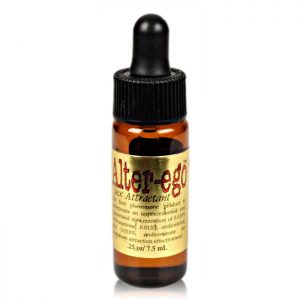 2. Alter Ego (starting at $9.95)
Alter Ego is available in two scented formulas: one for men, and one for women. The formula contains a high proportion of the social pheromone AndrosteNOL, as well as the sex pheromones AndrosteNONE and AndrosteRONE. This combination results in increased confidence, social magnetism, and sexual allure. It makes you feel like a new person (hence the name, "alter ego"), and will have your date relaxed, comfortable, and intrigued in your presence.
Both Alter Ego formulas are available in gel packs, which start at $9.95 for a 7-pack, and in 7.5 ml bottles for men and women, both yours for $49.95. Order today!
UPDATE: We no longer carry Alter Ego. Try NPA for Women or NPA for Men instead!
Start your new date off right with any of the above pheromones, or one of the many others in our catalog. We wish you all the best on your first date!
Have you worn pheromones on a first date? Let us know in the comments! And, as always, feel free to contact us with any questions, comments, or concerns. Also be sure to subscribe to our newsletter to get free samples and to hear about new blog posts, product announcements, and promotions.
These statements have not been evaluated by the Food and Drug Administration. These products are not intended to diagnose, treat, cure, or prevent any disease.