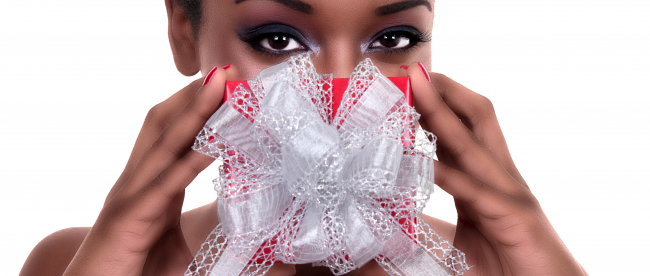 Happy Valentine's Day, Love Scent fans!
Okay, so it's not til the 14th, but it's not too early to start celebrating! And we've already set the Valentine's Day mood with a lovely promotion: 30% off with the coupon code BEMINE! It's the perfect chance to celebrate your relationship with that special someone in your life.
If you're looking for some last-minute gift ideas for your valentine this year, read on! We definitely have some ideas.
For Men and Women:
Brand Colognes and Perfumes (starting at $9.95)
You are all, of course, familiar with the many pheromone colognes and perfumes available at Love Scent, but what if your partner isn't interested in trying pheromones just yet? Don't worry–we have a large selection of pheromone-free fragrances for you to choose from, too, including a variety of gift sets. From youthful, fruity fragrances to sexy, celebrity-inspired scents, we have plenty to suit your tastes.
Present the cologne or perfume in a nice gift bag with a card, or leave it by their plate for them to see when they sit down to the nice romantic dinner you've prepared.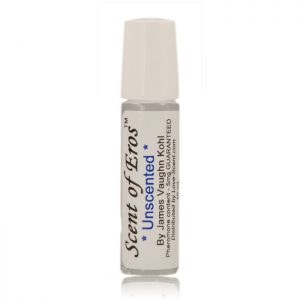 Scent of Eros ($49.95)
Maybe your partner is ready to try pheromones after all. In that case, Scent of Eros is an excellent introduction. Named, appropriately, after the Greek god of love, Scent of Eros is one of our most popular pheromone products. It contains AndrosteNOL, the social pheromone that elevates moods and strengthens bonds between everyone from old lovers to new friends, and AndrosteRONE, a sex pheromone with confidence-boosting effects. It's romantic, it's slightly sexual, and it's the perfect gift for someone you love and whose partnership you value. And that's what this day is all about, right?
Scent of Eros is available in an unscented version that can be used by someone of any gender. Tuck the 10 ml roll-top bottle into a nice box or gift bag. When your partner opens their new gift, roll a little onto their wrist or throat and enjoy the effects together.
UPDATE: We no longer carry the Scent of Eros products. Try the Love Scent Pheromone Oils or Liquid Trust instead!
For Women:
The Pheromol Factor for Women ($29.95)
The Pheromol Factor is a unique pheromone perfume that originated in the UK. Its developer, Dr. George Dodd, one of the world's leading aroma biotechnology scientists, calls it "the scent of sexual attraction." It is a scented product, but the fragrance is mild enough to be combined with another scent, making it ideal for those who like to experiment with different fragrances.
The Pheromol Factor is an excellent gift for the social woman in your life. Those who wear it notice that those around them become friendlier, happier, and more open–perfect if you like to keep the conversation going and enjoy the happy company of others. Those same effects work wonders in relationships, too, as moods brighten and the stresses of our everyday lives just fade away.
The Pheromol Factor for Women comes with its own box. Wrap it in some pretty paper or tuck it in a gift bag to present to your valentine on your date. It's an excellent value whose effects she will enjoy throughout the year.
UPDATE: We no longer carry Pheromol Factor for Women. Try Mistress Pheromones for Women instead!
Arome de Femme ($59.95)
A classic French perfume infused with the power of sexual pheromones, Arome de Femme is perfect for the woman in your life who loves fine fragrances and romantic gifts. The complex scent profile starts musky, shifts to floral, and ends with sweet tones of vanilla.
Each bottle of Arome de Femme contains a good dose of copulins, the female sex pheromones that are produced at their highest levels during ovulation. Copulins stimulate sexual arousal and help forge a strong bond between you and your partner during your most intimate moments.
Arome de Femme comes in an attractive, tasteful bottle. Give it to your partner during your intimate Valentine's Day date. Have her give it a try. We're certain that you'll both be very pleased with the results.
For Men: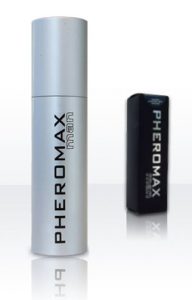 Phero-X ($49.95)
A decidedly unique pheromone cologne, Phero-X was developed in Russia. It has a long list of pheromone ingredients, including the sex pheromones AndrosteNONE and AndrosteRONE, as well as social pheromones like Androstadienone.
The complex formula found in Phero-X results in a cologne that is perfect for the man who wants to be an in-charge, confident alpha, but also enjoys having relaxing nights with friends and bonding with his partner.
Phero-X has a unique, unforgettable scent with good staying power. When you give it to your partner, put a drop on his throat or wrist and share a deep breath of the pheromones. You're sure to have an enjoyable evening after that!
UPDATE: We no longer carry Phero-X. Try Chikara instead!
Chikara ($59.95)
Chikara Pheromone Cologne for Men is our most popular men's product. Its formula contains a nice balance of sexual and social pheromones and can be worn anywhere–to work, on dates, to meetings, and more. The pleasant scent is not overpowering and will earn your partner many compliments on his new cologne.
The mix of sexual and social pheromones found in Chikara makes it an excellent choice for romantic gifts: the sex pheromones are just enough to encourage intimacy, while the social pheromones help strengthen and solidify the bond you two share.
Chikara comes in an attractive spray bottle that only needs a gift bag or box to be made into the perfect gift. We know you'll both enjoy it.
There you are, Love Scent fans! We hope you and your partner have an excellent Valentine's Day. We also hope that you celebrate each other throughout the year. No need to wait til February 14th to show your love for each other!
Are you planing on surprising your loved one with a Love Scent gift this Valentine's Day? Let us know in the comments! Also feel free to contact us with any questions, comments, suggestions, or concerns, and subscribe to our newsletter to get free samples and to hear about new blog posts, product announcements, and promotions.
These statements have not been evaluated by the Food and Drug Administration. These products are not intended to diagnose, treat, cure, or prevent any disease.