How to Outlast the Winter With Love Scent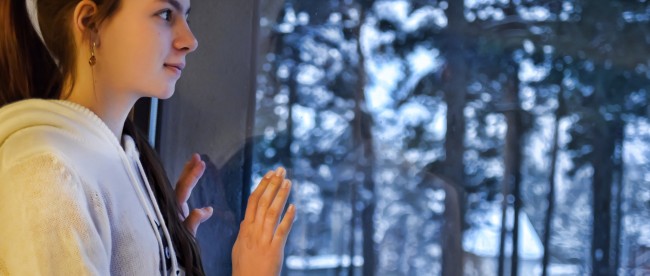 Happy weekend, Love Scent family!
While some lucky folks are enjoying unseasonably warm temperatures, much of the US – not to mention the world – is still bogged down in a second wave of winter. Personally, I am more than ready to go outside and get to gardening, or walk along the river, or just enjoy some ice cream without the sound of rain or wind in the background.
How are all of you coping with cabin fever (or the far more dramatically-named "snow rage") this winter? There's a lot of general advice out there on how to cope with long hours spent cooped indoors while the rain and snow make the outdoors too uninviting. Because not everyone is up for a snowshoeing trip every weekend, right? Some more manageable examples:
Plan ahead: it may be cold and dreary outside now, but spring will return in full force before too much longer. (The weatherman keeps promising that, anyway.) So start planning your summer camping trips, your planter boxes and garden beds, or even just a weekend getaway. Be ready to celebrate when the weather warms up! Me, I'm ready to run for the coast for some tidepooling and hiking the moment the sun comes back.
Get enough sunlight: easier said than done in the wintertime, especially if you live in an area where winters are more rainy than snowy, but it's important for keeping your spirits up and your mood stable. Further, sunlight helps your body produce and use Vitamin D, which is essential for both your physical and your mental health. A quick walk around the block (with a hot drink waiting afterwards, of course), a snowman-building or snow angel session for those of you with kids or a youthful heart, or even just a few quick laps around the backyard can make a big difference. If it's just too cold outside, sit by the window with the curtains open and read a book or magazine or vacation brochure. Anything to keep your mind stimulated while your skin soaks up whatever sunlight it can.
Cook healthy meals: we might crave carbs, fat, and other comfort foods in wintertime, but overwhelming your body with less-than-healthy foods can make matters worse. Keep a bag of frozen veggies in the freezer and experiment with stir-fries and other veggie-heavy recipes. There's nothing wrong with indulging in tasty carbs once in a while, and learning to bake can be an indoor-friendly project that can take your mind off the winter, but making a nightly habit of replacing dinner with bags of popcorn or chips won't exactly help you beat the winter blues.
Keep busy around the house: those of you who are more ambitious might consider taking up small household projects, like woodworking, redecorating, or minor remodeling. Don't take on too much, because that sure won't help with stress; keep it small and relatively simple, just enough to keep your mind and body busy while you're stuck inside.
Get out of the house: make any excuse you need to. Go to the movies, meet friends for lunch, or just hit a coffee shop. Anything for a change of scenery and a few minutes spent in the fresh air.
Of course, at Love Scent we like to offer a helping hand with everything in your life. So if you're looking for something extra to help you survive this last stretch of winter, we have some suggestions for that too.

1. Zellous Essential Oils (starting at $4.95)
Essential oils have been used for centuries for their physical, emotional, and psychological benefits. Use them in a diffuser and enjoy their scents while working on that little household project, add a few drops to the hot bath you take after a walk out in the cold, or add them to homemade perfumes and colognes. Experimenting with essential oils can take your mind off the winter, and the effects of the oils themselves can help with winter blues. For example:
Lavender oil is known the world over for its anxiety-reducing, mood-elevating properties.
Peppermint oil is stimulating and comforting and can help keep your energy up even as you spend time indoors.
Lemongrass oil has a pleasant, springtime scent that will keep your mind on the return of the sun.
Our Zellous Essential Oils are available in individual bottles for $4.95, or in a six-bottle sampler gift set for $29.95. Try them out today!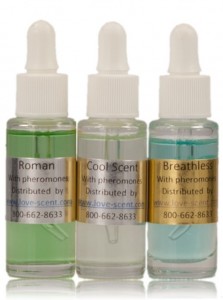 2. Super Primal Pheromone Oils ($9.95)
Our Super Primal Pheromone Oils contain AndrosteNOL, a social hormone valued for its mood-elevating and anxiety-reducing effects. Often used in pheromone blends to make the wearer more approachable and friendly, AndrosteNOL can also help prevent tension from brewing when you and your family, partner, or roommates are kept in close quarters while you ride out the winter.
Remember, also, that social pheromones have particularly useful self-effects. Because they're unlikely to agitate anyone around you, you can use them without worrying about bothering someone else, and can focus solely on what they do for you. Dab a little of your favorite Super Primal Pheromone Oil under your nose to get a nice hit of AndrosteNOL, or wipe a little on your throat or wrist so it can diffuse around you throughout the day.
You can get a bottle of Super Primal Pheromone Oils for $9.95. Choose from several scents, like the gentle Musk, spicy Roman, or sweet Paris Hilton.
UPDATE: We no longer carry the Super Primal Pheromone Oils. Try the Love Scent Pheromone Oils instead!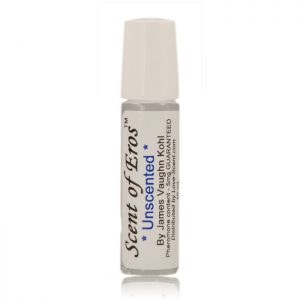 3. Scent of Eros (starting at $9.95)
Scent of Eros, like our Super Primal Pheromone Oils, contains the social pheromone AndrosteNOL. It also contains AndrosteRONE, a sex pheromone that increases confidence and sex appeal without being overly aggressive. It's a good combination for those who want the mood-enhancing effects of AndrosteNOL, and also need a little extra something to keep their spirits up during the long hours spent indoors.
You can order a 10 ml roll-top bottle of Scent of Eros for $49.95. These are popular formulas, so why not give them a try if you haven't already?
UPDATE: We no longer carry the Scent of Eros products. Try the Love Scent Pheromone Oils or Liquid Trust instead!
4. Alpha-7 (starting at $14.95)
Alpha-7 is most often used by men looking for an edge in their dating lives. It is also used by women for the same reason, or to give themselves more authority in the workplace. But this formula's uses don't end there. If you struggle with staying energized when you're cooped up indoors, Alpha-7's combination of AndrosteNONE and AndrosteRONE can help you stay upbeat and focused.
Alpha-7 would be particularly useful for those who want to tackle some minor projects around the home. These pheromones could give you the mental boost you need to get up and get the job done.
You can try Alpha-7 Unscented with the trial-sized 1 ml Alpha-7 Mini. You can also get the full-size, 10 ml dripper-top bottles of Alpha-7 Unscented for $59.95. Order today!
5. Liquid Trust ($29.95)
Our most popular unisex product for a reason, Liquid Trust is full of a special social hormone that enhances trust, promotes relaxation, reduces anxiety, and facilitates bonding. Like the social pheromone AndrosteNOL, it can help prevent tension from forming among families and friends when they're kept in close quarters throughout the winter. If you're a little on edge due to the time spent indoors, Liquid Trust can help put your mind at ease.
We recommend spraying Liquid Trust around your neck as well as on your pulse points. It is safe to use on fabrics, so you can give your clothes a spray too, and even put it on your pillow or throw blankets to help you de-stress and relax. It can also be mixed with other pheromones or oils, such as Love Scent Pheromone Oils or lavender oil, to maximize their effects.
A 1/4 oz bottle of Liquid Trust is yours for $29.95. Try it out and see why it's such a popular choice among our customers!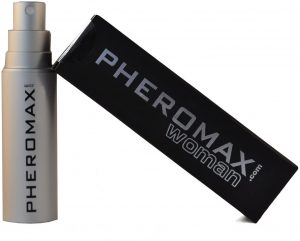 6. Pheromax for Men / Pheromax for Women ($79.95)
Available in men's and women's formulas, Pheromax is a German-engineered pheromone formula that combines sex pheromones with social pheromones to enhance your mood in multiple ways. The unscented formulas can be mixed with your favorite fragrances to customize their effects with your personal preferences.
The women's formula contains copulins, sex hormones that women's bodies produce at high levels during ovulation; AndrosteNOL, the de-stressing social pheromone; and Estratetraenol, a special social pheromone that has mood-enhancing effects for men especially.
The men's formula contains AndrosteNONE, also found in Alpha-7; AndrosteNOL, the social pheromone; and AndrostaDIENONE, a male sex pheromone that promotes relaxation and improved mood in women.
The Pheromax formulas are particularly helpful for couples who want to help each other stay happy and stress-free during the long winter. Spray a little on when you and your partner are spending the day inside together. You'll thank each other for it later.
Pheromax for Men and Pheromax for Women are both available for $79.95. They're some of our more expensive products, but you get what you pay for: the effects will be worth every cent.
UPDATE: We no longer carry Pheromax products. Try combining Liquid Trust with your favorite sex pheromone instead!
We hope we've helped you find some new ways to keep yourself contented during this long winter, and that you are all in good health and spirits when spring finally arrives in full!
How do you cope with cabin fever, "snow rage," or any other wintertime maladies? Tell us below! Also feel free to contact us with any questions, comments, or concerns, and subscribe to our newsletter to get free samples and to hear about new blog posts, product announcements, and promotions.
These statements have not been evaluated by the Food and Drug Administration. These products are not intended to diagnose, treat, cure, or prevent any disease.