Rekindling A Relationship With Pheromones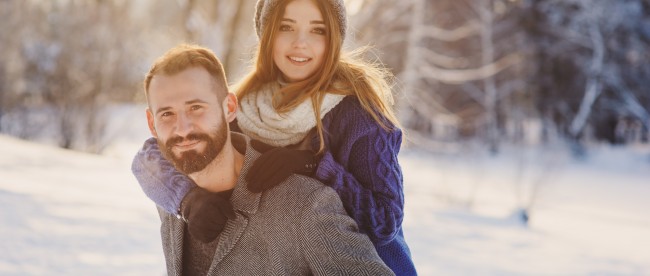 Happy weekend, Love Scent fans! We hope all is well with you.
If you've been following this blog for very long, you know by now that the uses for pheromones are nearly endless. From enhancing your natural sex appeal and charisma, to soothing your nerves before a big job interview, to making the most of a well-deserved night out, pheromones can and do help people be their happiest selves. Look no further than our "Best Pheromones" series to get a sense of the many uses of these powerful products.
Today, let's look at a topic that many of our customers have asked us about: how pheromones can be used to rekindle a relationship.
We've talked about pheromones and long-term relationships before. Long-term relationships offer amazing rewards, but also present unique challenges. Stress at work or among friends and family, differing hobbies and interests, the responsibilities of parenting, and a host of other issues can put strain on your relationship with your partner, leading to emotional disconnect and fatigue. For the most part, all of this is a natural and normal part of being in a long-term relationship, and you can work together to overcome the challenges you're facing. Pheromones can also be part of the solution.
Now, it's important to remember that pheromones are not magic potions: you shouldn't count on them to do all the work for you, no matter what your reasons are for trying them. Your long-term relationship will still depend on the communication and trust that led to the relationship in the first place. That said, pheromones can be very helpful when you're addressing the specific challenges you and your partner are facing together.
If you're in a long-term relationship and need help rekindling the spark that first brought you together, you might want to consider these pheromone products and what they can do for you and your partner.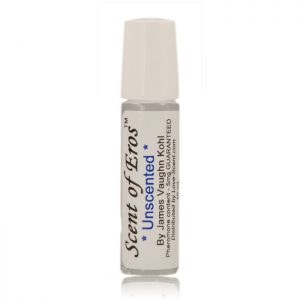 1. Scent of Eros (starts at $9.95)
The Scent of Eros formula is based on AndrosteNOL, a social pheromone that reduces anxiety and makes its wearer more approachable, open, and trustworthy. The formula also contains AndrosteRONE, a sex pheromone that has been shown to increase confidence and enhance sex appeal. Scent of Eros is available in an unscented unisex variety.
If you and your partner are having difficulty connecting on an emotional level, Scent of Eros might be able to help. The AndrosteNOL and AndrosteRONE work together to help you find the romantic spark that first drew you together. Ask your partner out on a date (which, by itself, helps rekindle the romance) or set aside a romantic night in, and put on a little Scent of Eros to make the evening that much more special.
Scent of Eros is available in a 10 ml roll-top bottle. Try it today, and let us know how they worked for you!
UPDATE: We no longer carry the Scent of Eros products. Try the Love Scent Pheromone Oils or Liquid Trust instead!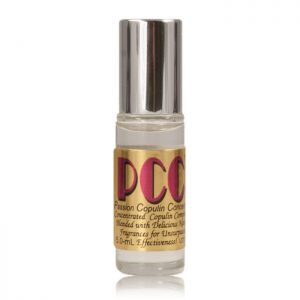 2. Passion Copulin Concentrate ($29.95)
Passion Copulin Concentrate is one of our products designed specifically for women. It contains copulins, which are pheromones found in the female reproductive system throughout the menstrual cycle and produced at their highest levels during ovulation. Copulins increase a woman's sex appeal, and have been shown to increase testosterone in men. (In fact, some men use copulins specifically to increase their own testosterone levels.)
Couples who have found that they are less excited about sex than they used to be should take a look at Passion Copulin Concentrate–it could very well help you reignite the passion you've been missing. Copulin concentrates have proven very helpful for women whose partners need a little help feeling excited about sex again, and for women who need a boost of sexual self-confidence. The light, sweet fragrance enhances the power of the copulins by stimulating your partner's other senses.
Passion Copulin Concentrate comes in a 5 ml roll-top bottle. At $29.95, it's an affordable way to experiment with the power of copulins and to find out what they can do for your relationship.
UPDATE: We no longer carry Passion Copulin Concentrate. Try our Love Scent Copulin Concentrate or Arome de Femme instead!
3. Cleo Pheromones for Women – Beta Nol ($69.95)
A powerful women's pheromone product, Cleo Pheromones for Women – Beta Nol is also the only pheromone perfume available at Love Scent that contains BETA-AndrosteNOL. This unique pheromone is the beta isomer of the more common AndrosteNOL.
We've already discussed AndrosteNOL's effects of enhanced trust and reduced anxiety. BETA-AndrosteNOL exhibits many of these same effects, but has been shown to have an even greater impact on the wearer and those around her. Some people have even referred to BETA-AndrosteNOL as a mild "truth serum." It encourages open, honest communication, and promotes deep conversations between you and your partner.
If you've had difficulty communicating with your partner after so much time together, Cleo Pheromones for Women can help you overcome the challenge. Wearing Cleo on a romantic night together can help you and your partner open up and connect with each other in a relaxed, trusting, and loving way.
In addition to BETA-AndrosteNOL, Cleo Pheromones for Women contains copulins–the same pheromones found in Passion Copulin Concentrate. This makes Cleo a good choice for couples who are looking to reconnect on an emotional and physical level.
Each bottle of Cleo Pheromones for Women – Beta Nol contains 12 mg of BETA-AndrosteNOL and copulins. This is a scented product, so you do not need to worry about mixing it with your own perfume: simply apply a few drops to your wrists, throat, or behind your ears, and prepare for a deep and meaningful conversation with your partner. Try a bottle today for $69.95.
UPDATE: We no longer carry Cleo products. Try Love Scent Pheromone Oils or Liquid Trust instead, or a combination of the two!
4. W.A.G.G. (What A Great Guy) ($69.95)
W.A.G.G. was designed as a men's pheromone product, but is suitable for use by any gender. It is a unique men's product in that its formula contains only AndrosteNOL, the social pheromone that we've already discussed here. Most men's pheromone products also contain AndrosteNONE and AndrosteRONE, sex pheromones that boost confidence and authority.
W.A.G.G. is a good choice for couples whose physical relationship is fine, but whose emotional relationship needs a little help finding the passion again. Just as Scent of Eros will help bring romance back after your years together, W.A.G.G.'s AndrosteNOL-based formula will have you feeling close and comfortable in each other's company. Wear it on a date and have fun talking happily like you used to, or wear it on a quiet night in and just enjoy each other's presence.
Because W.A.G.G. is an unscented product, we recommend pairing it with a cover scent. Wear your partner's favorite cologne for an extra dose of romance. Order today for $69.95.
UPDATE: We no longer carry W.A.G.G., but we have several other products with the same key ingredient of AndrosteNOL. Try the Love Scent Pheromone Oils, or pure androstenol!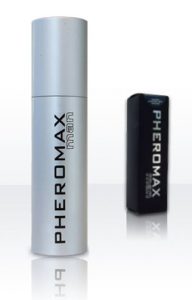 5. Pheromax Trust for Men ($99.95)
Pheromax Trust for Men is a complex pheromone product that contains AndrosteNONE, AndrosteNOL, and AndrostaDIENONE. AndrosteNONE, as you know, is a sex pheromone that boosts sexual confidence, and AndrosteNOL facilitates relaxation and trust. AndrostaDIENONE is a powerful pheromone that elevates mood, relieves stress, and creates an overall aura of love and deep attraction. It's an amazing pheromone for couples in long-term relationships, whether they need to rekindle the flame of their romance or not.
Pheromax Trust for Men also contains a social hormone sometimes called the "cuddle hormone," which has many of the same powerful qualities as AndrosteNOL and AndrostaDIENONE: it builds trust and intimacy between partners, relieves stress and soothes away anxiety, and overall strengthens the social and romantic bonds we share as human beings. Wear it in the evenings as you work to re-connect with your loved one.
If your relationship needs an overall boost to get your fires lit again, Pheromax Trust for Men can be a powerful asset. Your emotional, physical, and mental bond will all benefit. At $99.95, it's one of our more expensive products, but its powerful and versatile blend ensure that you get what you pay for.
UPDATE: We no longer carry Pheromax products. Try combining Liquid Trust with your favorite sex pheromone instead!
While pheromones can't do all the work for you as you work to rekindle your relationship, they can help you in ways you wouldn't expect. Wear any of these products on date night, during nights when it's just the two of you, or on that romantic getaway you've been putting off. Let us know how they work for you! We'd love to hear about you and your partner's journey together.
Leave a comment below if you have any questions or comments for us. Also make sure to subscribe to our newsletter to get some free samples and to be updated on new blog posts, products, and promotions.
These statements have not been evaluated by the Food and Drug Administration. These products are not intended to diagnose, treat, cure, or prevent any disease.