Using Pheromones In Cold Weather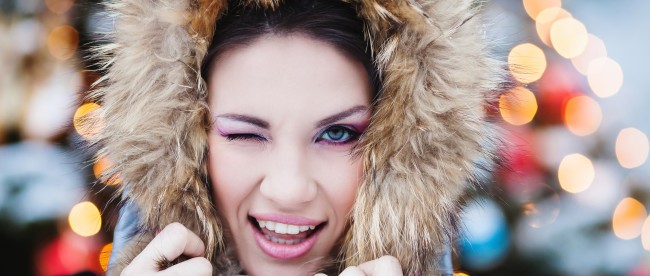 Happy weekend, Love Scent family!
Thanksgiving is over, December is right around the corner, and here in the Northern hemisphere winter weather is working its way south. Some of you have already seen the first snowfall of the year, and most of us are really starting to feel the cold of winter. As a native Arizonan who now lives in Oregon, I'm certainly feeling the chill.
On the one hand, winter is wonderful: hot drinks, beautiful landscapes, and holiday after holiday. On the other hand, for a lot of us, it means piling on the warm clothing whenever we head out the door. And all those layers of clothing can make it hard for your favorite pheromones to shine through.
Just as hot summer weather calls for certain pheromone protocols, winter weather comes with its own challenges. Some of these challenges can be partially solved by reconsidering pheromone application. If you usually wear pheromones on your throat or behind your ears, and those parts of your body are now covered by scarves or hats, you'll want to consider applying the pheromones to your wrists or hands instead. Just make sure you're wearing them somewhere where your pulse points can diffuse them into the air to be detected by others.
You'll also want to increase the amount of pheromones you are wearing. Add an extra few drops or sprays to make up for the limits on diffusion caused by the cold weather.
Of course, experimenting with more potent pheromone formulas can work wonders too. Here are some suggestions for pheromones to use when you're bundled up against the winter chill.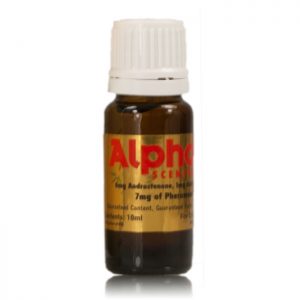 1. Alpha-7 Scented
Alpha-7 Scented, like its unscented counterpart, is one of our stronger pheromone formulas. It contains 6 mg of AndrosteNONE, a human sex pheromone that gives its wearer the confident authority of an alpha, with increased sex appeal as well. The formula also contains 1 mg of AndrosteRONE, another "alpha" pheromone with more tempered effects. These two pheromones work very well together: the AndrosteRONE counteracts the sometimes overbearing effects of AndrosteNONE, creating a potent but well-balanced final product.
The strength and potency of Alpha-7 Scented make it a great winter pheromone. Its concentrated formula is easily detected even when you only use a few drops, meaning that you won't need to use an excessive amount, even in cold weather. We normally recommend starting with 1-2 drops with this particular product; in cold weather, try starting with 3.
As an added bonus, this cologne's spicy scent is perfect for winter months. You'll smell like the holiday desserts and drinks everyone has been craving all year. If you don't like the scents of cinnamon, vanilla, and anise, you can always get the unscented formula; consider combining it with peppermint or sweet orange oil if you still want a winter-themed scent. (The unscented formula is even available in a 1 ml trial size vial!)
Try Alpha-7 Scented this winter! We know you'll be glad you did.
UPDATE: We no longer carry Alpha-7 Scented, but you can pair Alpha-7 Unscented with your favorite cologne instead!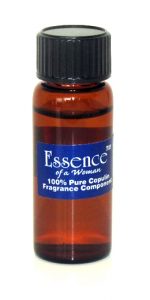 2. Essence of a Woman
One of two copulin concentrates available here at Love Scent, Essence of a Woman is one of our strongest-smelling and most highly concentrated products for women. Anyone who has worn it, or been near someone wearing it, can vouch for the intensity of its scent: you don't need much to grab the attention of everyone around you!
Essence of a Woman comes packed with copulins, hormones produced by the female body whose levels peak during ovulation. These hormones have been shown to increase testosterone in men, thus giving their sex drive a boost, and enhance the feminine sex appeal of the woman wearing them.
The intensity of Essence of a Woman makes it a good bet for winter. The strong scent is easily detected, and you'll only need an extra drop of the concentrated formula to make up for the cold weather's effects on diffusion.
Remember: Essence of a Woman works best when mixed with a cover scent, as the natural smell of copulins can be off-putting on its own. Mixing the copulin concentrate with a perfume will not make it less detectable in the air; it will just make it more pleasant.
If you're hoping to give your sex appeal a boost this winter, give Essence of a Woman a try! We'd love to hear how it goes.
UPDATE: We no longer carry Essence of a Woman. Try our Love Scent Copulin Concentrate instead!
3. Primal Instinct for Men
Our Primal Instinct pheromone formulas for men come in two varieties: an unscented formula, and a formula scented with ylang ylang. Both formulas contain 5 mg of AndrosteNONE, the same sex pheromone found in Alpha-7. They are some of the most potent and powerful formulas we have here at Love Scent, and we would like to stress that they are not recommended for beginners.
The absence of AndrosteRONE in the Primal Instinct formula means that there is nothing there to temper the strong effects of the AndrosteNONE. In some circumstances, this can be a good thing: if you want the specifically sexual alpha-male qualities of the AndrosteNONE, you won't need to worry about the AndrosteRONE counter-balancing it. Then again, the absence of a balancing pheromone means that the risk of overdosing with Primal Instinct is higher than usual, and you have to be very careful not to use too much. That's why we recommend it only to those who have been using pheromones for a while, and who have a sense of how much they can use without ill effects.
If you've got a good handle on pheromone use, Primal Instinct can be an excellent cold-weather pheromone: an extra drop will make up for the reduced diffusion in cold weather. If you're a little more new to the world of pheromones, you might want to consider experimenting with Alpha-7 for a while longer.
UPDATE: We no longer carry Primal Instinct Unscented for Men. Try our pure AndrosteNONE or Alpha-7 Unscented instead!
Based on Primal Instinct for Women, the unscented product for women in the Primal Instinct line, Primal Women is a powerful product available exclusively at Love Scent. It was designed to offer women the same powerful formula of Primal Instinct for Women at a reduced price.
The formula found in Primal Women is a combination of copulins, which we've seen already in Essence of a Woman, and AndrosteNOL, an important social pheromone known by many as "the icebreaker pheromone." AndrosteNOL is not as intensely sexual as many of the other pheromones available at Love Scent, but has incredible effects on both you and those around you. You will appear friendlier, more approachable, and more relaxed. What's more, AndrosteNOL can have mood-elevating effects–a very useful quality on gloomy winter days.
If you find yourself needing a stronger, more concentrated formula for cold winter days, Primal Women is a good bet. Just apply an extra drop to make up for the limits of winter. The strength of the copulins will shine through with ease, and the AndrosteNOL will provide a good balance to the copulins' sexual effects.
Looking for a boost of confidence and sex appeal this winter? Order Primal Women today!
Cold weather presents unique challenges for pheromone users, but that doesn't mean you need to put your pheromones aside until spring. A few simple tricks and some stronger formulas might be all you need. Give them a try today!
Do you have any special tricks for winter pheromone use? Tell us about them below! And, as always, leave a comment if you have any questions, concerns, or feedback. Be sure to subscribe to our newsletter to receive free samples, and to be updated on blog posts, new products, and promotions.
These statements have not been evaluated by the Food and Drug Administration. These products are not intended to diagnose, treat, cure, or prevent any disease.