4 Great Pheromones For Rainy Days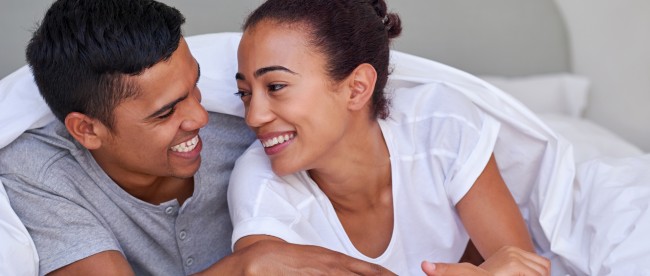 Happy weekend, Love Scent family. Out here in Western Oregon, the autumn rains have officially arrived, and sunny days are coming fewer and farther between. It seems that all anyone wants to do is curl up under the blankets and listen to the rain come down.
Of course, that's not necessarily a bad thing. There's a reason rainy weather is called "cuddle weather." And we have some pheromones that pair perfectly with those dreary, drizzly days. Whether you're looking for something
to help you and your significant other bond during a lazy day in bed, or need something to help ward off the rainy day blues, we've got what you need. Read on!
1. ATTRAKT for Her
ATTRAKT for Her is produced by Vero Labs. This versatile spray contains a dose of the same social hormone found in our popular Liquid Trust–a hormone often called the "cuddle hormone." These sprays are all about building trust, intimacy, and a strong, lasting connection. If you're planning to spend the day relaxing with your partner in a warm, snuggly bed, ATTRAKT is the perfect accompaniment.
Simply spray ATRRAKT where you would perfume or cologne.
UPDATE: We no longer carry the Attrakt products. Try mixing the Love Scent Pheromone Oils or Liquid Trust with your favorite sex pheromone instead!
2. Edge Pheromones (for Men and Women)
Edge Pheromones are affordable, popular, and perfect for rainy days in bed. Available in pleasing scents for men and women, Edge sprays contain balanced pheromone formulas that are very effective at elevating mood and boosting trust and intimacy between partners.
Edge Pheromones for Men are available in a variety of scents to meet the needs of every customer. The pheromone formula contains AndrosteNONE, a pheromone designed to enhance your masculine sex appeal and confidence; AndrosteNOL, an important social pheromone that helps build and maintain trust; and AndrostaDIENONE, the essential "love pheromone," which improves the moods of both men and women and forges strong, lasting bonds between partners.
Edge Pheromones for Women are also available in a variety of scents for you to choose from. The pheromone formula also contains AndrosteNOL, so prepare for long conversations with your partner while you enjoy the sound of the rain. In addition, Edge for Women contains copulins, which are produced by the female body during ovulation and which boost a woman's sex appeal.
Check out all of our Edge Products here!
UPDATE: We no longer carry the Edge for Women line. Try New Pheromone Additive for Women instead!
3. W.A.G.G. (for Men)
Short for "What A Great Guy," W.A.G.G. is a unique product in our catalog. While most men's pheromone product contain a heavy dose of AndrosteNONE, W.A.G.G. focuses on AndrosteNOL. As you already know, AndrosteNOL is a crucial social pheromone that helps you maintain trust with your significant other, and inspires intimate conversations to help you pass the day. Another important quality of AndrosteNOL's is its ability to temper intimidating "alpha" qualities in the wearer. It can help both you and your partner relax for a long day of intimacy under the blankets.
Because of its AndrosteNOL-heavy formula, W.A.G.G. is suitable for use on its own; AndrosteNOL isn't a particularly strong-smelling pheromone and is one of the few we sell that doesn't need to be mixed with cologne for it to work its best. That said, if you're planning on cuddling up close with your partner, a small spray of cologne or a drop of your favorite essential oil never hurts.
UPDATE: We no longer carry W.A.G.G., but we have several other products with the same key ingredient of androstenol. Try the Love Scent Pheromone Oils, or pure androstenol!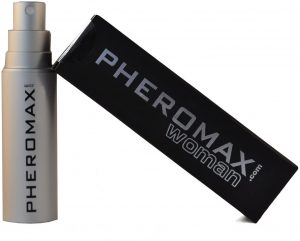 4. Pheromax Trust for Women
Pheromax Trust is one of the more hi-tech products sold here at Love Scent. It's also one of our more expensive products, but you really do get what you pay for. This potent pheromone formula is the product of German engineering and contains the same social hormone found in ATTRAKT and Liquid Trust. It also contains Estratetraenol, a powerful social pheromone that improves mood, relaxes the body, and overall promotes a "cuddly" feeling in both the wearer and the wearer's partner. Users have also found that it improves communication, making it a perfect complement to a rainy day in bed with your significant other.
Pheromax Trust for Women is unscented and can be combined with your favorite fragrance. You can even add your chosen perfume or essential oil right to the atomizer for easy use.
UPDATE: We no longer carry Pheromax products. Try combining Liquid Trust with your favorite sex pheromone instead!
Are there rainy days in your forecast? Order one of these products and test it out the next time you spend a lazy Saturday curled up in bed with your loved one. No matter what your plans are for those hours of alone time, you won't be disappointed!
Please leave a comment if you have any questions, concerns, or comments. Also make sure to subscribe to our newsletter to receive free samples and be updated on blog posts, promotions, and new products.
These statements have not been evaluated by the Food and Drug Administration. These products are not intended to diagnose, treat, cure, or prevent any disease.