New Product: Zellous Essential Oils!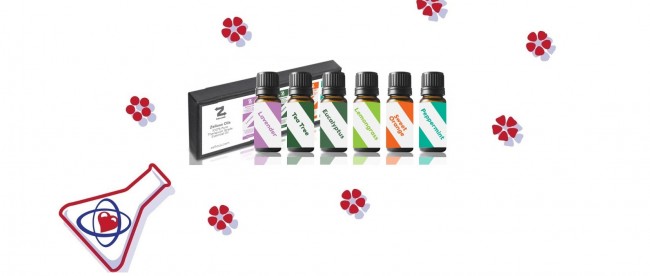 Happy weekend, Love Scent family!
If you've subscribed to our newsletter, you already know that we debuted our Chikara Pheromone Cologne Minis this week. They're a smaller, 1 ml trial-size version of our popular Chikara Pheromone Cologne for Men. If you've been waiting to try Chikara, this is the perfect time to do it.
But our new Chikara Minis aren't the only new product we have to offer this week. We also got a large shipment of a unique product that many of you will be very pleased to see: Zellous Essential Oils!
These 100% pure, therapeutic-grade essential oils are a great addition to our Love Scent catalog. First, let's talk about the oils themselves; we'll get to how great an accompaniment they are to our other products in a moment.
First things first: if you're new to pure, therapeutic essential oils, take the time to do some research before jumping in. Essential oils are natural, but they can still be misused, and misusing them can be dangerous. Do not ingest essential oils unless you are under the direct care and supervision of a trained professional. You should never put undiluted essential oils on your skin, as doing so can lead to "sensitization"–a type of allergic reaction that can return every time you have contact with the essential oil in the future. Essential oils should be diluted with carrier oils or other ingredients before touching your skin. AromaWeb is a good place to start with your essential oil research, and has instructions for using essential oils in all kinds of ways.
Got it? Good. We want you to enjoy these oils, and we want you to do so safely.
Now, on to the fun stuff!
Essential oils, as you may already know, are aromatic compounds found in the leaves, flowers, bark, and other parts of plants. This premium sampler kit includes six 10 ml bottles of quality essential oils. That's six scents for you to choose from! Those scents are:
Lavender: one of the most popular scents in perfumes, soaps, lotions, and more, lavender has a strong floral scent that is known to promote relaxation, reduce stress, and help fretful people sleep.
Tea Tree: this oil has a strong aroma that some people find medicinal, but most find woodsy and herbaceous. Tea tree oil is a popular ingredient in many shampoos and skin products.
Eucalyptus: anyone who has walked through a grove of eucalyptus trees knows what this oil smells like. It's a strong aroma that some people describe as being a mix of mint and pine.
Lemongrass: a sweet, citrusy, delightful scent is what you get with lemongrass. You might have already used fresh lemongrass in your own kitchen, or eaten it in Thai restaurants. (Thom kha gai, anyone? Yum!) Lemongrass oil – which should not be used for cooking! – has the same light, pleasant scent.
Sweet Orange: often called orange oil, sweet orange essential oils are about as versatile as you can get. The sweet scent of citrus is the perfect accompaniment to everything from aromatherapy to perfumes to home cleaning products.
Peppermint: last but not least is the ever-popular peppermint oil. The cool, invigorating aroma is familiar and pleasant to most people, and is very strong.
Now, essential oils have many, many uses. They've been used in aromatherapy for centuries, and are also used in perfumes, colognes, and body sprays.  In addition, they're used in home first aid kits, household cleaners, bath bombs, skincare products…the list goes on. Commercial producers and DIY-ers alike love essential oils.
Love Scent is especially excited to offer this sampler set of essential oils. Why? Because of the science of scent, and its relation to the science of pheromones.
Scent is one of the most powerful triggers of memory and emotion that we know of. Everything you inhale first passes through the olfactory bulb, which is directly connected to the amygdala and hippocampus–two brain areas that are deeply involved in memory and emotion. Information you gather through sight, sound, and touch don't pass through the amygdala or hippocampus, which is why scent is such a disproportionately powerful trigger of emotions and memories. One simple whiff of a scent from long ago can transport you to the past, evoking memories pleasant and unpleasant alike. (Read more about the power of scent and its relation to memory and emotion in this article by Psychology Today.)
If you have much experience with pheromones, you definitely understand why the careful, judicious addition of scent to our pheromone products can lead to incredible results. When you combine pheromones with a scent that automatically triggers pleasant memories in the person next to you, the already-powerful effect of the pheromones is amplified by untold amounts.
It can be a challenge to find the right scent for your purposes…but then, finding the right pheromone blend for your purposes can be a challenge too. And experimenting has always been part of the fun. Get to know the person you're interested in and learn what scents they like and what they don't like, just as you experiment with different pheromone blends around them. Once you find the right pheromone formula and combine it with the perfect scent, the results will be astounding.
What are your favorite uses for essential oils? What essential oil blends have you used in aromatherapy or in combination with pheromones? Have any of you combined essential oils with our pure pheromones, like those in the Fab 4 kit? Let us know below! Also be sure to leave a comment if you have any questions, concerns, or feedback. Also make sure to subscribe to our newsletter to receive free samples and be updated on blog posts, promotions, and future new products.
These statements have not been evaluated by the Food and Drug Administration. These products are not intended to diagnose, treat, cure, or prevent any disease.