Some FAQs About Pheromones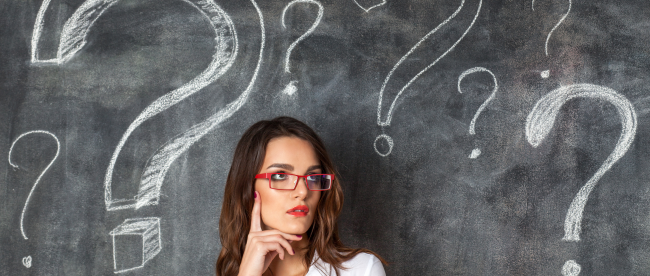 Happy weekend, Love Scent fans. We hope last week's post helped you put your pheromones to good use on your nights out.
Here at Love Scent, we love welcoming new people into the world of pheromones. Whether you stumbled on our site after watching a TV special about pheromones, or were sent here by a friend, or just found your way here while perusing the Internet, we're always happy to meet new people and hear new stories. If you're new to Love Scent, and new to the world of pheromones, here are some questions you might have about our products and how they can improve your life.
1. Do Pheromones Really Work?
This is probably the most common question we hear from our customers, and the answer is pretty simple: yes, they do! The science behind human pheromones can be complicated, but there is solid research to show that humans do indeed produce pheromones and are capable of detecting each other's pheromones. What's more, the pheromone additives, perfumes, and colognes found here at Love Scent contain actual pheromones, not scents that just happen to smell like pheromones.
If you want more evidence that pheromones work, take a look at our testimonials page. We're proud to offer our customers quality products that have a real impact on their lives.
2. What Do Pheromones Do?
The answer to this is less straightforward, because pheromones do a lot. Most people who have heard about pheromones know about these tiny molecules' impact on our sex lives and romantic relationships, but pheromones can also have a strong effect on our social relationships too. Pheromones will influence your interactions with friends, bosses, colleagues, and even strangers on the street as much as they will influence your relationships with romantic and sexual partners. Depending on which product you use, pheromones can make you feel more confident at work, make you more sexually attractive to your partner, make you more relaxed among new people, and even make you feel better on a gloomy day.
In short, it's not all about sex. Pheromones can and do have an impact on all aspects of your life.
3. What Is The Best Product For Me?
This is another tricky one, because the best product for you depends entirely on what you're hoping to accomplish. When we hear this question from customers, we ask why they're interested in our products in the first place. Are you hoping to finally get a date with that person you've been pursuing for a while? Then one ving yourof our more explicitly sexual products, like Alpha-7, will be a good choice for you. Or maybe you want a well-balanced product that will make you feel more confident while gi sex appeal a boost? Then one of our more balanced formulas, like Chikara, will be a good bet. Perhaps you need help with something even more complex, like help soothing your anxiety during a particularly stressful time at work. If so, our popular and versatile Liquid Trust is probably just what you're looking for.
Another thing to keep in mind: your own body chemistry will impact the pheromone products you use. Everyone's body is different, and everyone is already producing pheromones in varying levels. A product that works wonders for one person might not work at all for someone else. That's all due to the complex science of pheromones. But don't worry: all of our products come with a 100% money-back guarantee, so you can experiment with different products until you find the perfect fit for you and your life.
You can check out our quick guide to finding the right product for you to get some tips on figuring out what will work for your needs. You can also peruse our catalog, check out our "Best Pheromones" posts, and, of course, give us a call or drop us a contact form to ask us for our advice. We're always happy to chat with you and help you find what you need.
4. How Do I Use Pheromones?
This is a question that comes up frequently, and the answer has two parts: (1) use it as you would perfume or cologne, and (2), use in moderation.
Apply a drop or two where you usually apply perfume or cologne: on your wrists, behind your years, on your neck and throat, even on your chest. Pulse points typically work best, but it's all up to you. Our unscented products, which contain no additional fragrance but have a natural musky scent of their own, should be combined with your own fragrance. Spray your perfume, cologne, body spray, or essential oils or extracts over the drops of pheromones you've already applied. You can also mix our unscented pheromones with your chosen fragrance in one of our atomizers for easy application. (A free atomizer is included with every purchase of $50 or more!)
And remember, use in moderation! Pheromones are powerful things, and using too much–also called overdosing–can have unintended negative consequences. We always recommend starting out with only one or two drops until you know how pheromones will affect you and those around you.
Check out our guides to using pheromones properly and our "Tips and Tricks" posts for more information on proper pheromone protocol.
5. Can I Wear Pheromones All The Time?
The answer to this frequent question, like Question #3 on our list, is…it depends. Some of our products are meant for specific situations, and aren't always appropriate to wear outside those circumstances. For example, our more potently sexual products, like our Love Scent Copulin Concentrate, are best kept to your dating life. These are great to wear on dates or to the club, but probably aren't your best bet for the office. Other, milder formulas, such as the Love Scent Pheromone Oils, are appropriate for daily wear in all kinds of situations. Add them to your morning rituals and enjoy the power of pheromones everywhere you go.
Do you have any lingering questions about pheromones? Leave them below! Of course, we're also happy to talk via phone, chat, or contact form. And, if you haven't already, make sure to subscribe to our newsletter to get some free samples and to be updated on new blog posts, products, and promotions.
JUMP TO "SOME FAQS ABOUT PHEROMONES (PART 2)"
These statements have not been evaluated by the Food and Drug Administration. These products are not intended to diagnose, treat, cure, or prevent any disease.