Customer Questions: Sex Pheromones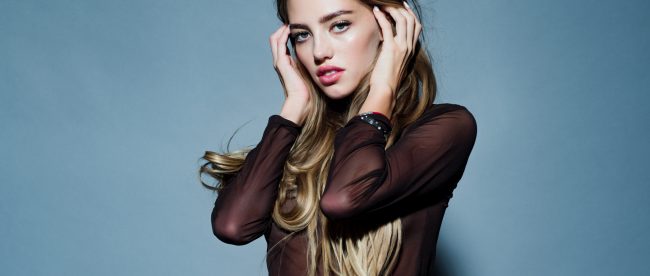 Happy Friday, Love Scent fans!
In case you haven't heard, we're celebrating the start of spring here at Love Scent! You can save 20% on your next order by entering the code LUVHOTSPRING21 at checkout. This code is good on everything in our catalog: pheromone colognes and perfumes, unscented pheromone additives, essential oils, atomizers and roll-on bottles…in short, everything you need for your pheromone collection! Place your orders today!
Now, on to today's topic: your questions about sex pheromones!
As you may know, pheromones fall broadly into two categories: sex pheromones and social pheromones. There is some overlap in the effects between these two groups, and some pheromones have both sexual and social effects, but you'll hear us talk about "sex pheromones" and "social pheromones" regularly.
Sex pheromones tend to be the go-to for people who want help spicing up their love lives. They can make you more attractive to others, and make you feel more attractive and appealing. They can also stimulate sexual thoughts in everyone who smells them. Many people wear them for the self-effects of increased self-confidence and enhanced interest in sex!
But which pheromones, specifically, are sex pheromones? And which products are the best for people interested in sex pheromones? Let's take a look, starting with the pheromones themselves!
The strongest, most intense sex pheromones are:
AndrosteNONE: sometimes called the "alpha" pheromone, this is an intensely sexual pheromone with very potent effects. It can increase your confidence and perceived authority. It also enhances your sexual magnetism and attractiveness to others. The only drawback: this pheromone can have some unpleasant side effects when you use too much, including aggression from men and intimidated shyness from women. Less is almost always more when using AndrosteNONE!
Copulins: these intense female sex pheromones are especially effective on straight men. Research shows that copulins increase a man's testosterone production and interest in sex. Copulins also make women more attractive to men, and encourage men to do more to win the affections of their partner. Just be careful: when used in too high an amount, copulins can make men a bit agitated, so use sparingly for best results.
Less intense, more versatile sex pheromones are:
AndrostaDIENONE: this male sex pheromone has many positive effects. Straight women and gay men are especially receptive to AndrostaDIENONE. It can make men appear more masculine, and activates the "courtship" centers in straight women and gay men's brains. That said, it is not as aggressive as AndrosteNONE. Its sexual effects are less direct and more nuanced. It's an ideal pheromone for couples who want a deeper connection.
Estratetraenol: this female sex pheromone is sort of the women's equivalent of AndrostaDIENONE. Its strongest effects are on straight men and gay women. It makes women appear more feminine and more attractive, and encourages sexual and romantic thoughts. It is not as intense as other sex pheromones, such as copulins, but is a highly effective sex pheromone for women–especially women already in relationships.
The right sex pheromone for you depends on what you want it to do. Are you interested in something with intense, erotic effects? Then you should probably go with an AndrosteNONE– or copulin-based product. Or are you interested in something with more nuanced, romantic, intimate effects? Then AndrostaDIENONE– or Estratetraenol-based products are probably the better bet. You can also get products that contain a mix of intense and versatile sex pheromones!
Okay, now that we've covered the basics, let's look at some actual products!
Alpha-7 Unscented contains the sex pheromone AndrosteNONE and the very mild sex pheromone AndrosteRONE. The AndrosteNONE helps turn the wearer into an alluring, sexually magnetic alpha. The AndrosteRONE enhances these strong sexual effects. Alpha-7 is the perfect choice for someone who really wants to increase their sex appeal and supercharge their love life.
Like all AndrosteNONE-based products, Alpha-7 is best used sparingly. Spread 1 drop across your pulse points (wrists, throat, and behind the ears) and spray your favorite scent over it. Always use a cover scent with this product! It smells a bit like body odor on its own, thanks to the high concentration of AndrosteNONE.
You can try Alpha-7 Unscented with the Alpha-7 Unscented Mini for $9.95, or get a full-size Alpha-7 Unscented dripper bottle for $49.95. Order today!
2. Primal Women (starting at $9.95)
Primal Women combines sexually-charged copulins with the social pheromone AndrosteNOL. The copulins boost a woman's sexual magnetism while the AndrosteNOL brings walls down and creates an open atmosphere. The resulting formula is sexy, alluring, and perfect for any woman who wants to improve all areas of her love life.
Primal Women contains no cover scent, but it does have a natural copulin odor. We recommend always wearing it with a cover scent. Apply 1-2 drops to the pulse points and spray your favorite perfume over it!
You can try Primal Women with the 1 ml Primal Women Mini ($9.95), or get the full-size 10 ml Primal Women dripper bottle for $49.94. Order yours today!
If you have some pheromone experience under your belt and the time and patience to experiment with your pheromones, our Love Scent Copulin Concentrate could be for you! This potent concentrate contains nothing but copulins in an oil base. You must dilute it before use due to its intense natural copulin odor. When properly used, this product can turn the dial up on your sex appeal to a degree you've never experienced! To reiterate, though: this product is not ideal for beginners due to its high concentration.
To properly dilute this Love Scent Copulin Concentrate, put 1 drop of the concentrate in 5 ml of your favorite fragrance. (We recommend making this mix in a separate container, such as an atomizer or roll-on.) Experiment with this ratio for a while. Add more fragrance if needed to mask the copulin odor, or more of the pheromones to increase their effects. With a little experimenting, you'll soon have a superb sex pheromone perfume!
A 3.7 ml bottle of Love Scent Copulin Concentrate is yours for $29.95. Order now!
If you're looking for a well-rounded cologne with a mix of intense and versatile sex pheromones, Edge Pheromone Cologne with Sandalwood is a good choice. It contains the potent sex pheromone AndrosteNONE, the milder sex pheromone AndrostaDIENONE, and the social pheromone AndrosteNOL. This combination enhances your sex appeal and social magnetism all at once. It's balanced enough for beginners, and dependable enough for pheromone pros.
Because Edge already contains a sandalwood cover fragrance, you do not need to combine it with a cologne. Just apply to the pulse points like the throat, wrists, and behind the ears!
A 10 ml roll-on of Edge Pheromone Cologne with Sandalwood is yours for $39.95. Order today!
Mistress is an alluring pheromone perfume that contains both copulins and Estratetraenol. The combination of an intense sex pheromone with a more emotional, romantic pheromone is perfect for couples who want to enhance their emotional and physical connection. It's also great for single women who want to forge a real, lasting connection with a new partner. Overall, Mistress is an excellent sex pheromone for women!
Mistress Pheromones for Women already contain a distinctive herbal cover fragrance. No need to pair this formula with your own perfume! Just apply to the pulse points on the wrist and throat and get ready to enjoy an unforgettable night.
A 10 ml roll-top bottle of Mistress Pheromones for Women is yours for $48.95. Order today!
There you have it, Love Scent fans! We hope you have a better understanding of sex pheromones now, and know which products to choose when you go looking for a sex pheromone!
What are your favorite sex pheromones? Is it something on this list, or do you have a different product to recommend? Do you like using sex pheromones by themselves, or in combination with social pheromones? Share your thoughts and recommendations in the comments! You can also feel free to contact us directly to share your thoughts, questions, and concerns. And be sure to subscribe to our newsletter to get free samples and to hear about coupons, promotions, new products, and more!
These statements have not been evaluated by the Food and Drug Administration. These products are not intended to diagnose, treat, cure, or prevent any disease.