Brighten Your Home With Essential Oils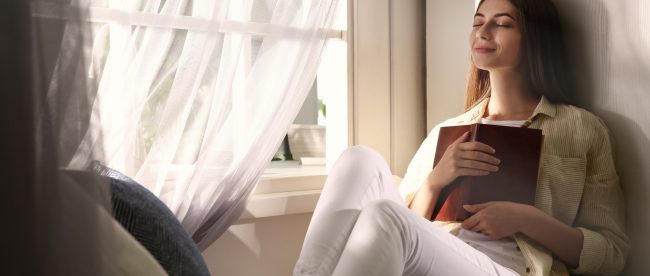 Happy Friday, Love Scent fans!
Tomorrow, March 20, is the official start of spring! Here in Western Oregon, we're happy to see the flowers blooming, the sun shining, and the birds returning from their time in the south. Who else is existed for the brighter, warmer days ahead?
To celebrate the start of this beautiful season, we're offering 20% off on your next order! Just use the code LUVHOTSPRING21 at checkout. This offer is good on everything in the Love Scent catalog, so order everything you need for the warm days ahead!
And, to help you make the most of these early days of spring, we'd like to talk about a simple, natural way to brighten up your home: essential oils!
WHAT ARE ESSENTIAL OILS?
Essential oils are natural extracts derived from plants, including leaves, herbs, flowers, and fruits. They contain the "essence" of the plant they're derived from, hence the name "essential oils."
Humanity has used these oils for many purposes for thousands of years. We've used them in perfumes and colognes, massage oils and beauty products, aromatherapy, religious rituals, early medical treatments, and more!
Nowadays, you're most likely to see essential oils used in aromatherapy or beauty products. They make great natural fragrances, especially for people who are sensitive to synthetic scents, and are the perfect addition to bath oils, bath bombs, lotions, and soaps.
These oils have many therapeutic benefits. Medical professionals sometimes use essential oils to treat minor ailments and help with patient care! That said, not all essential oils work the same way. If you're using aromatherapy to help improve your mental or physical health, you should thoroughly research your options. You can also consult an aromatherapist to help you choose the right oils for you!
Many essential oils make the perfect complement to pheromone products. Before we get into that, though, let's cover an important topic: are essential oils safe for you to use?
ARE ESSENTIAL OILS SAFE?
While essential oils are 100% natural, you still need to keep some things in mind if you want to use them safely.
First of all, if you are allergic to a plant an essential oil is derived from, you should never use that oil. (This may seem like an obvious point, but it always bears repeating!) You'll have a bad reaction to the plant's essence.
Some essential oils also have specific properties that make them unsafe to use in certain situations. For example, you should not use Eucalyptus oil around children. Tea Tree oil can also be toxic for some pets. Research any oil you wish to use before using it, so you know you're using it safely!
A final rule to follow: never put an undiluted essential oil directly on your skin. Even if you're not allergic to the oil, putting it directly on your skin without diluting it first can cause a severe skin reaction. You'll functionally be allergic to the oil, and its source plant, after this!
Dilute essential oils to a concentration of 5% or less if you plan to put them on your skin. While that may not seem like much, trust us: it's enough! These oils are so highly concentrated that 3%, 2%, or even 1% concentration could be all you need. We recommend starting with a lower concentration and only going up to 5% if you need to!
You can find more essential oil safety tips here. Taking a bit of extra time to review these safety practices will help you get the most out of essential oils!
Now that you've got the basics of essential oil safety down, let's talk about the many ways you can use them in your home!
HOW CAN YOU USE ESSENTIAL OILS?
As we said above, essential oils have been part of human history for thousands of years. We've come up with a lot of ways to use them in that time! Here are some of the most common options for improving your home:
Okay, so that's what you can do with essential oils…but what about the oils themselves? Which are the best for which purpose? We're glad you asked! Here are our essential oil options:
You can get any of the above oils in 10 ml bottles for $5.95 apiece, or get all six of them together in our Aromatherapy Sampler for $24.95. If you've been looking for ways to brighten up your home in celebration of spring, now's your chance! Order today!
There you have it, Love Scent fans! We hope this has given you some ideas for improving your environment this spring. Celebrate the new season with us by bringing the benefits of essential oils to your home today! And don't forget to save 20% on your next order by using the code LUVHOTSPRING21 at checkout!
Have you used essential oils in your home? What are your favorites? Do you like putting them in diffusers, or do you like to use them in your DIY and crafting projects? Tell us about it in the comments! You can also contact us to share your thoughts, questions, and concerns. And be sure to subscribe to our newsletter to get free samples and to hear about coupons, promotions, new products, and more!
These statements have not been evaluated by the Food and Drug Administration. These products are not intended to diagnose, treat, cure, or prevent any disease.