Attracting A Partner With Pheromones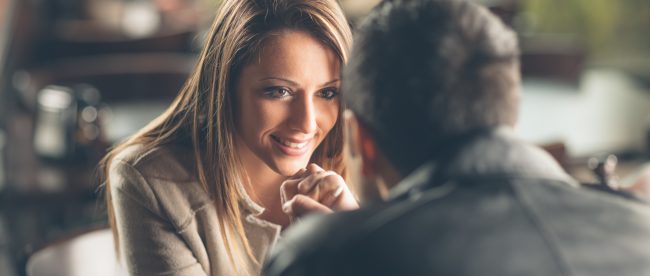 Greetings, Love Scent fans!
First of all, we want to make sure that you saw: our Halloween sale has already begun! Use the code LUVHOLLOWEEN at checkout for 31% off your order! It's never too early to start celebrating, right?
Okay, now let's get back to this week's topic!
We've had some questions recently about the best types of pheromones to attract a partner. If you've been with Love Scent very long, you know that the answer to this is more complicated than most people think. There is no magic "love potion" pheromone that works on everyone, and some people have better luck with certain pheromones over others. So let's break down the pheromones you can use to attract a mate, and how each of them work, so you can get to experimenting!
SEX PHEROMONES
As you might have read in our comparison of sexual and social pheromones, the sex pheromones include AndrosteNONE, AndrosteRONE, and AndrosSTANone. These pheromones are associated with feelings of dominance, confidence, and authority, and are great choices for anyone hoping to enhance their sex appeal or alpha status.
Because the traits of confidence and dominance are more associated with men, and because men naturally produce these pheromones at higher levels due to hormonal differences between men and women, sex pheromones are most commonly found in pheromone products intended for men. That said, women see fantastic results with sex pheromones as well, and there are many women's products out there that include these sex pheromones. (More on that in a moment.)
One question that many of you probably have right now: if both men and women are attracted to these sex pheromones, will a man attract men by wearing them? Will a woman attract women by wearing them? The answer is, as usual, a little complicated: a man wearing AndrosteNONE, for example, won't attract straight men, because straight men aren't attracted to men. Any straight man exposed to AndrosteNONE might become more attracted to women in the vicinity, depending on what type of woman he's attracted to…but he won't become attracted to men. Likewise, a gay woman who is attracted dominant, authoritative women won't become attracted to men who are wearing a sex pheromone that enhances those qualities, but will become more attracted to the women around her. Nothing is strong enough to change someone's sexual orientation, pheromones included!
But why would a straight man who smells sex pheromones on another man end up being more attracted to women, when women aren't the ones wearing the pheromones? Because pheromones stimulate changes in our brains and bodies regardless of the source of the pheromones. In fact, most research studies involving pheromones have people smell pheromones in a vial, cotton ball, or other sample medium, not pheromones on another human being in the room. Even when removed from their natural source, pheromones still have an effect on the study participants–meaning that our brains respond to the pheromones no matter who or what is wearing them. (For more on how pheromones work, take a look at our earlier post, Pheromone Science 101, or this blog's Pheromone Science tag.)
So, then, when should you wear sex pheromones? You should wear them to enhance your sexual magnetism, dominance, and perceived authority–so, when you're trying to attract someone who likes those qualities in a partner. Of course, when you're trying to attract someone you don't know very well (or have never met at all), it can be difficult to know what qualities they like, which is why it's important to experiment with different types of pheromones to see what works. But if you're only interested in attracting people who like dominant, authoritative partners, sex pheromones will always be a safe bet.
Some of our best sex pheromone-based formulas are:
1. Alpha-7 Unscented (starting at $14.95)
The Alpha-7 formula is one of our more balanced sex pheromone options. It contains the strong, dominant AndrosteNONE and the milder, confidence-building AndrosteRONE. The AndrosteRONE balances out the harsher qualities of the AndrosteNONE, significantly reducing the risk that the pheromones will irritate those around you.
Because sex pheromones tend to smell like body odor, we recommend pairing the unscented Alpha-7 with your favorite cover scent. Simply apply 1-2 drops of Alpha-7 to your pulse points and spray the cover fragrance over it.
You can try the Alpha-7 formula with the 1-ml trial size Alpha-7 Unscented Mini for $14.95. If you're ready to commit to a full-sized 10-ml bottle order Alpha-7 Unscented for $59.95. Order now!

2. Androstenone Pheromone Concentrate for Women ($49.95)
The Androstenone Pheromone Concentrate (APC) for Women contains the sex pheromone AndrosteNONE at a concentration suitable for women. This powerful pheromone increases your confidence, authority, and sexual magnetism, and can be used to attract men and women alike.
APC for Women is a very powerful product, so we recommend using small amounts to start with and only using more if you're sure you need it. It's already scented with a intriguing cover fragrance, so no need to pair with a perfume! Simply drop 1-2 drops onto your pulse points and you're ready to go.
A 1-oz bottle of APC for Women is yours for $49.95. Try this powerful formula today!
UPDATE: We no longer carry APC for Women. Try combining Super Primal for Her with your favorite perfume instead!
COPULINS
Copulins are natural acids secreted by the female reproductive system throughout the monthly cycle, and secreted at the highest levels during ovulation. They have been shown to increase testosterone levels in men by up to 150%, which means increased arousal and sexual desire. Straight men who are exposed to copulins also view women as more beautiful and desirable and, when exposed to copulins over a long period of time, are more eager to please women. These qualities make copulins very beneficial both for women who want to attract a new partner and women who want to bond with a current partner.
Interestingly, some men find that copulins have great self-effects, such as increased confidence or improved mood. (Master Pheromones for Men, a men's product, contains copulins for precisely this reason.) While copulins are not likely to attract other women, except perhaps gay/bi/pansexual women, men can wear them for these lesser-known but highly beneficial qualities.
Women can wear copulins whenever they're interested in arousing or bonding with a partner. They're one of the best option when trying to get the attention of someone you're interested in, whether you've never actually met them before or you've been married to them for 20 years.
Some copulin-based products are:
1. Mistress Pheromones for Women (starting at $9.95)
One of our most popular formulas, Mistress contains copulins and a few other pheromones. The formula was designed to improve the mood and enhance the confidence of the wearer, and of course to sexually appeal to those around her.
Mistress is already scented, so there is no need to combine it with a cover scent. Simply roll it onto your skin wherever you normally wear perfume.
You can test out the Mistress formula with the trial-size Mistress Mini, available for $9.95. You can also order a full-size 10-ml roll-top bottle for $48.95. Try it today!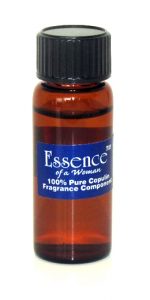 2. Essence of a Woman ($29.95)
One of our most popular products for women, Essence of a Woman is also our most potent copulin concentrate. This extremely powerful product stimulates arousal in straight men and works to attract new partners as well as improve relationships with current partners.
Because of its high concentration of copulins, Essence of a Woman is also one of our strongest-smelling products–and it does not smell particularly pleasant. It must be combined with a cover scent whenever you wear it! Some pheromone users also like to dilute it with purified water as well before wearing it.
A 7.5 ml eyedropper bottle of Essence of a Woman is yours for $29.95. Order yours now!
UPDATE: We no longer carry Essence of a Woman. Try our Love Scent Copulin Concentrate instead!
SOCIAL PHEROMONES
Social pheromones, as you may already know, include AndrosteNOL and Beta-Androstenol. Their range of effects are very different than those of sex pheromones: while sex pheromones give the wearer an aura of authority and dominance, social pheromones make the wearer approachable, friendly, and amicable. Social pheromones are also valued for the self-effects of elevated mood, reduced stress, and a generally improved outlook on life.
Because the effects of social pheromones are behaviors that we associate with women, they are very common in women's products. But men can and do benefit from the effects of social pheromones as well, especially men who need help appearing more friendly and approachable.
Now, while social pheromones won't directly stimulate arousal or sexual attraction in a potential partner, they can still help you out when you're trying to find a mate. Social pheromones can help someone overcome the shyness that has prevented them from approaching you, for example, and can make naturally dominant people less intimidating. People in long-term relationships can also benefit from the improved mood and reduced stress that social pheromones bring.
When social pheromones are worn alone, they will attract people who are interested in friendly, easygoing, and sweet-natured partners. They can also be worn in combination with sex pheromones, like AndrosteNONE, to take the edge off the stronger pheromones and make sure that the alpha qualities don't overwhelm or intimidate potential partners. (Several of our most popular products, including Chikara and Primal Women, combine social and sexual pheromones for a well-rounded effect.) Think about the type of person you want to attract when deciding whether to wear social pheromones when looking for a mate.
Some of our best social pheromones are: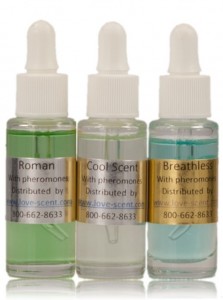 1. Super Primal Pheromone Oils ($9.95)
An excellent starter product and a dependable social pheromone, the Super Primal Pheromone Oils contain AndrosteNOL and a cover scent. These popular products have virtually no unpleasant side effects and can be worn alone or in combination with any other pheromone.
Because they are already scented, you do not need to combine the Super Primal Pheromone Oils with a cover fragrance. Just wear them wherever you normally wear perfume or cologne. Choose from four scents:
CK Version: a designer masculine fragrance
Cool Scent: a fresh aqua scent for men
Roman: a spicy, woodsy Italian fragrance
Paris Hilton: a sweet, youthful scent for women
A 7.5 ml eyedropper bottle of Super Primal Pheromone Oils is only $9.95. They're a great way to test out the effects of social pheromones, so orders yours today!
UPDATE: We no longer carry the Super Primal Pheromone Oils. Try the Love Scent Pheromone Oils instead!
2. What A Great Guy ($69.95)
What A Great Guy, or W.A.G.G. for short, is a product designed for men who find that strong sexual pheromones tend to frighten people off, but it can be used by people of any gender. It's an ideal product for alpha types who need a little help smoothing out their rough edges and making themselves more approachable to potential partners.
W.A.G.G. is unscented, but its main ingredient, AndrosteNOL, does not have much of a scent of its own, so it is safe to use without a cover fragrance. That said, a good cologne or perfume can go a long way in attracting a partner, so we still recommend pairing it with a cover fragrance of some kind.
A 10-ml bottle of W.A.G.G. is $69.95. Give this solid product a try today!
UPDATE: We no longer carry W.A.G.G., but we have several other products with the same key ingredient of Androstenol. Try the Love Scent Pheromone Oils, or pure Androstenol!
So there you have it! Those are your options for attracting a partner. The most important thing to remember is this: the type of pheromone that will work best for you depends on the type of person you want to attract. If you want a partner who appreciates dominant, alpha qualities or strong sex appeal, go with a sex pheromone. If you're more interested in someone who likes easygoing and socially dynamic partners, a social pheromone is probably the better choice. And, of course, you can mix and match social and sexual pheromones to have the best of both worlds. So give one or more of the above suggestions a try, and get to experimenting!
Have a great weekend, Love Scent fans!
What type of pheromones do you use when attracting a partner? Do you use social pheromones, or have you had better luck with sex pheromones? Let us know below! Also feel free to contact us directly with any questions, comments, or concerns. And, as always, be sure to subscribe to our newsletter to hear about blog posts, exclusive promotions, new products, and more!
These statements have not been evaluated by the Food and Drug Administration. These products are not intended to diagnose, treat, cure, or prevent any disease.