Social And Sexual Pheromones: What's The Difference?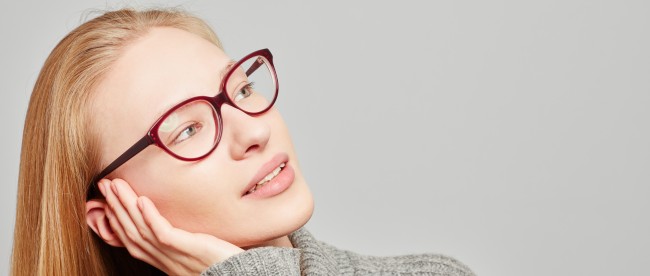 Happy weekend, Love Scent fans, and happy Mother's Day to all the moms out there! This week, we'll take a closer look at a topic that we've mentioned in passing before: the difference between social and sexual pheromones. This is a topic that frequently comes up with people new to the world of pheromones–in fact, it's come up with several newbies just this past week–and sometimes even with seasoned pheromone users who have only made use of one type of pheromone. This topic can be a little complicated, but it's very worthwhile to be familiar with the different types of pheromones and their effects. So stick with us! For starters, let's review the sexual and social pheromones that appear in Love Scent's products. The sexual pheromones include:
And the social pheromones include:
So, what makes a sexual pheromone a sexual pheromone? As you can probably guess, it has a lot to do with the sexual effects those pheromones have on other people. Women who are exposed to the "alpha" pheromone AndrosteNONE, for example, can become physically aroused and sexually attracted to the man wearing it. Men who are exposed to copulins can see an increase in their natural testosterone levels and experience sexual attraction to the woman wearing them. But not all sex pheromones have such strong effects. AndrosteRONE, for one, is much gentler than AndrosteNONE, and makes the man wearing it appear more masculine to others–which is very sexy to many women (and confidence-boosting in many men), but not necessarily something that will directly cause physical arousal.
As for the social pheromones, they're also considered social due to their effects on others, and due to their self-effects on the wearer. AndrosteNOL elevates mood and promotes relaxation, and is very helpful as a social lubricant–a quality that has earned it the nickname "the icebreaker pheromone." Men exposed to AndrostaDIENONE can be more cooperative with each other. Basically, the effects of social pheromones are non-sexual, and focus more on the emotional connections in platonic relationships than physical arousal or sexual attraction.  That said, some of the effects of social pheromones are more useful for sexual partners: the cuddly effects of Estratetraenol, for example, are more beneficial to bonding couples than colleagues.
At this point, you've probably noticed that there is some overlap in the usefulness of sexual and social pheromones. A man who needs a confidence boost among his friends, for example, can benefit from wearing AndrosteRONE, even though it's a sex pheromone and he'd be using it for non-sexual purposes. A couple suffering from a lack of sexual intimacy can make use of Estratetraenol to restore their emotional closeness and thus improve their sex life, even though it's not a pheromone that stimulates arousal. In fact, pretty much all of the social pheromones can also be useful in your sex life and romantic life, not just your social life. AndrosteNOL doesn't just help groups of people get along more easily; it can also bring down a shy person's walls, which is very helpful if you're interested in a romantic or sexual relationship with them–especially if you tend to come across as a little intimidating. Beta-AndrosteNOL stimulates deep emotional bonds, which some people need before they're comfortable with physical intimacy.
An important note: if you're worried that social pheromones will "cancel out" the effects of sexual pheromones (and, as it turns out, a lot of pheromone newbies do worry about this), you can rest easy. They're far more likely to enhance the effects you're looking for, while simultaneously taking any rough edges off the sexual pheromones.
Now, while social pheromones can be very helpful in non-platonic situations, the opposite is not 100% true of sexual pheromones. While the mild, confidence-building effects of AndrosteRONE and AndroSTANone are very useful in social situations, the more intense sexual nature of AndrosteNONE and copulins are really best left to your intimate relationships. Sexual tension at the office might make for good comedy in fiction, it's not helpful in real life.
Are you with us so far? Good.
Now, those of you familiar with Love Scent's products know that sexual and social pheromones are often mixed together in the same product to produce well-rounded results. Our popular Chikara, for example, contains AndrosteNOL, AndrosteNONE, and AndrosteRONE, plus a few other pheromones. In these formulas, the social pheromones help break the ice while the sex pheromones stimulate sexual attraction and arousal, thus covering all the bases. Other formulas, such as Alpha-7, mix different sex pheromones, but take advantage of the full spectrum of their effects. In Alpha-7's case, the gentler AndrosteRONE helps to balance out the intense effects of AndrosteNONE, keeping the wearer from being too intimidating or aggressive. That said, sexual pheromones should always be used sparingly for best results, even if the formula is already balanced.
Many pheromone users mix formulas to make sure the more sexual products they're wearing are not too strong or overly intimidating. It's such a common practice that we offer discounts on certain pairings, such as Chikara and Alpha-7. Seasoned pheromone experts even devise their own formulas by mixing pure pheromones in different proportions.
Still with us? Ready for some direct advice for formulas to choose? Because we have some recommendations.
SOCIAL FORMULAS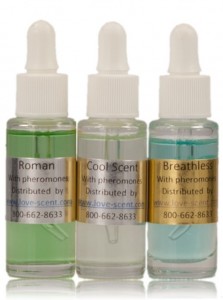 Super Primal Pheromone Oils (starting at $9.95) These 10-ml bottles of scented AndrosteNOL are an excellent starting point for pheromones in general, and an economical way to add a dependable social pheromone to your arsenal. A few drops on a pulse point will enhance your social charisma and can balance out any sexual pheromones you might be wearing. Order today!
UPDATE: We no longer carry the Super Primal Pheromone Oils. Try the Love Scent Pheromone Oils instead!
Chikara Pheromones for Men (starting at $14.95)
As we already mentioned above, Chikara contains an excellent mix of social and sexual pheromones. The scented version contains an extremely popular cover scent that enhances the effects of the pheromones. Available in a 1 ml trial size and 15-ml spray bottles, this dependable formula is available no matter what your budget is.
Super Primal for Him ($59.95) This AndrosteNOL-based formula is one of the most cost-effective we have: the 2-oz bottle will last you a long time, especially because you only need a few drops to see the effects. It's designed to be added to your favorite cover scent. Try it out today!
W.A.G.G. ($69.95) Short for "What A Great Guy," this 10-ml bottle of AndrosteNOL is perfect for men who tend to be intimidating alpha males and need a little help smoothing out their rough edges. While it was designed for men, it can also be used by women who want the good effects of this important social pheromone. Add it to your pheromone collection now!
UPDATE: We no longer carry W.A.G.G., but you can still get pure unscented AndrosteNOL with our Pure AndrosteNOL, available in a 6 ml bottle for $49.95!
SEXUAL FORMULAS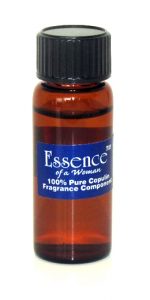 Essence of a Woman ($29.95) This potent 7.5-ml bottle of copulins should be combined with your favorite cover scent. (Copulins, as anyone who has used them can tell you, have an extremely strong natural scent that isn't altogether pleasant to most people.) A drop or two is all you need to start seeing effects. Order today!
UPDATE: We no longer carry Essence of a Woman, but a comparable product is our own Love Scent Copulin Concentrate, available for $24.95!
Alpha-7 (starting at $14.95) As we said before, Alpha-7 combines sex pheromones of different intensities to produce a product that's more well-balanced than some other sex pheromone formulas out there. It was actually designed for men who can't use AndrosteNONE on its own because the effects are too strong. The unscented version should be combined with your favorite cover scent and is available in a 1-ml trial size and 10-ml bottle.
Primal Women ($59.95) This unscented formula contains a mix of AndrosteNOL and copulins, and is ideal for women who want the sexual effects of copulins but don't want to use them on their own just yet. Primal Women is comparable in strength and effects to Primal Instinct for Women, but is $10 less for the same 10-ml size. Take advantage of this bargain today!
Primal Instinct for Men ($69.95) This product contains pure AndrosteNONE, so we don't recommend it for pheromone newbies, unless you're planning on balancing it out with a social pheromone like the Super Primal Pheromone Oils or Chikara. This scented product already has the pleasant essence of ylang ylang added to it. Try a 10-ml bottle of this primal formula out today! (UPDATE: We no longer carry Primal Instinct Ylang Ylang for Men. Try Alpha-7 Unscented with your favorite cologne instead!)
That's all for this week, Love Scent fans. If you're new to pheromones, we hope this has given you the information you need regarding the differences between social and sexual pheromones. And if you've been around a while, we hope this has reminded you of the many options the world of pheromones has for you to experiment with!
Do you prefer social or sexual pheromones? Which combinations of these different types of pheromones have worked best for you in the past? Tell us about it in the comments! And feel free to contact us with any questions, comments, or concerns. Also be sure to subscribe to our newsletter to hear about new blog posts, product announcements, exclusive promotions, and more!
These statements have not been evaluated by the Food and Drug Administration. These products are not intended to diagnose, treat, cure, or prevent any disease.