Our Most Dependable Pheromones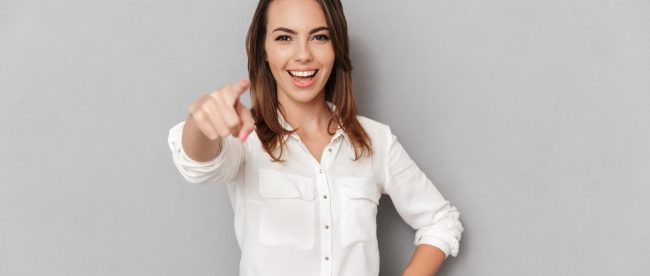 Happy Friday, Love Scent fans!
This week, we're going to take a look at some of our most dependable pheromones. These popular formulas are the go-to products for pheromone fans like you. They're versatile, high-quality, and consistently perform extremely well for almost everyone who uses them! Whether you're brand-new to pheromones or are a seasoned pro, one of these will be a great addition to your pheromone collection.
Let's get started!
The Love Scent Pheromone Oils are our most popular product, and without a doubt one of the most dependable pheromones we offer. They contain AndrosteNOL, a social pheromone often called "the icebreaker pheromone." This pheromone improves your mood and social magnetism with minimal risk of bad side effects. You can wear it virtually anywhere, and are sure to see great results!
The Love Scent Pheromone Oils come in 10 different fragrance options. The most popular include fresh Musk, sweet Honeysuckle, rich Sweet Cream, and bright Citrus, but choose whatever you like! Apply 1-2 drops to the pulse points whenever you need a pheromone boost.
A 3.7 ml bottle of any of the Love Scent Pheromone Oils fragrance options is $9.95. Add to your collection today!
Chikara Pheromone Cologne is our most popular product for men. It contains a versatile and effective formula blended with a striking cover fragrance. With AndrosteNONE and AndrosteRONE for sexual magnetism, AndrostaDIENONE for a romantic element, and AndrosteNOL for all-purpose appeal, you can't go wrong with Chikara! Its variety of effects and solid performance make it one of our most dependable pheromones.
Because Chikara already contains a cologne, you don't need to combine it with an additional cover fragrance. Just apply 1-2 sprays to your pulse points like the wrists and throat, and you're all set!
You can try Chikara in 2 ways: the 1 ml Chikara Mini for $9.95, or the 15 ml Chikara Pheromone Cologne spray bottle for $49.95. Order today!
Liquid Trust is our second-most popular product, right behind the Love Scent Pheromone Oils. This formula is especially popular with salespeople and businesspeople because it creates a positive environment. If you need your clients and colleagues to see you as trustworthy, Liquid Trust is for you! It's also great for your romantic life, relationships with friends and family, and much more.
Liquid Trust contains no cover fragrance, and unlike most unscented formulas it has no strong odor. This makes it perfect for scent-free workplaces and social hangouts! Simply apply a few sprays to the wrists and around the neck.
A 7.5 ml spray bottle of Liquid Trust is yours for $24.95. This is one of the most dependable pheromones you can find, so order now!
There you have it, Love Scent fans! Some of our most dependable pheromones. If you've been looking for a product you can trust to give you great results, we hope you give one these a try!
And remember: even the most dependable pheromones don't always work for everyone, but all of our pheromones come with a money-back guarantee. If you try one of the above formulas but don't see good results, you can return it for a refund or exchange. So don't hesitate to place your order today!
What are the most dependable pheromones in your collection? Are they on this list, or do you have other recommendations to share? Tell us about it in the comments! You can also contact us directly to share your comments, questions, and concerns. And be sure to subscribe to our newsletter to get free samples and to hear about coupons, new products, and more!
These statements have not been evaluated by the Food and Drug Administration. These products are not intended to diagnose, treat, cure, or prevent any disease.