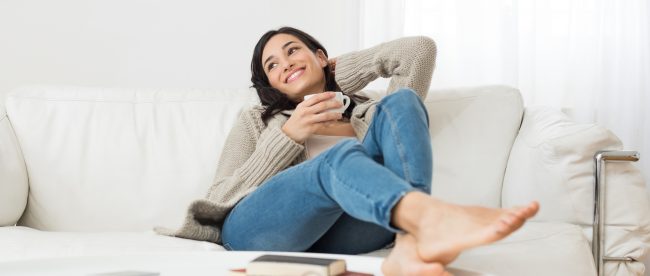 Happy Friday, Love Scent fans!
Spring officially begins this weekend! Here in Western Oregon, the flowers are blooming everywhere we look, and we're all enjoying some balmier springtime weather!
To celebrate the changing seasons, we're offering you 20% off your next order! Just use the code LUVHOTSPRING22 at checkout to get your savings. This offer is good sitewide, so stock up on all your Love Scent favorites to get ready for spring!
Now, on to today's topic: 5 of our best beginner pheromones!
First, let's clarify: what makes something a good "beginner pheromone?" Well, these are the pheromones that are easiest to use. They don't require dilution, and if you use a bit too much, don't worry–the risk of a pheromone overdose is pretty low. This makes them perfect for beginners, or anyone who wants a no-fuss formula that they can wear every day!
If this sounds good to you, read on!
First up, we have our ultimate beginner pheromones–which also happen to be our most popular pheromones overall! Our very own Love Scent Pheromone Oils contain AndrosteNOL, a social pheromone that is perfect for people new to pheromones. AndrosteNOL gently elevates the mood, reduces stress, and improves your interactions with other people. You can wear it just about anywhere, anytime!
The Love Scent Pheromone Oils come in 10 different fragrance options. Each option contains the same pheromones, so you can choose whichever scent you like. Musk, Honeysuckle, Sandalwood, and Citrus are especially popular, but pick whichever one appeals to you the most! Then just apply 1-2 drops to your pulse points whenever you need a pheromone boost!
A 3.7 ml eyedropper bottle of any of the Love Scent Pheromone Oils fragrance options is $9.95. Order today!
Chikara Pheromone Cologne is another one of our most popular products. This dependable pheromone cologne works wonders for pheromone newbies and experts alike. Included in the Chikara formula are the social powerhouse pheromone AndrosteNOL, the mild sex pheromone AndrosteRONE, and the quintessential "alpha" pheromone AndrosteNONE. All of these work together to make Chikara one of the best-performing pheromone colognes around–without making the wearer appear aggressive or irritating!
Chikara Pheromone Cologne already contains a cover scent, so you do not need to wear it with your own cologne. Just apply 1-2 sprays to your pulse points like the wrist and throat, and you're ready to go. Wear it on a date, when out with friends, or just around town!
You can try Chikara in two ways: the 1 ml Chikara Pheromone Mini for $9.95, or the 15 ml Chikara Pheromone Cologne spray bottle for $49.95. This is one of our best beginner pheromones, so order today!
Primal Women is our most popular product for women, and one of our best beginner pheromones. It contains a blend of the social pheromone AndrosteNOL and the female sex pheromones called copulins. This nicely balanced combination helps create a sexy, romantic atmosphere. It's a great choice for women who want to rekindle the flame in a long-term relationship, or single women hoping to light a fire with someone new.
Primal Women contains no perfume, but it does have a strong natural pheromone odor due to the copulins. For this reason, we recommend always wearing it with a cover scent of some kind. Apply 1-2 drops to your pulse points and then spray your favorite perfume over it!
You can try Primal Women with the 1 ml Primal Women Mini for $9.95, or get the 10 ml Primal Women euro dropper bottle for $49.95. Add this one to your collection today!
Liquid Trust is our second most-popular pheromone, and one of the best beginner pheromones you will ever find. It contains a social pheromone with a very long list of benefits, from making interactions easier, to improving your bond with friends and family, to reducing stress. It also has no real pheromone odor, so you can wear it with or without a cover scent. If you're looking for the ultimate no-fuss, beginner-friendly pheromone, look no further!
While Liquid Trust does not require a cover scent, you can pair it with your favorite fragrance if you wish. You can also combine it with an essential oil blend! Whether or not you're using a scent, just apply 1-2 sprays of Liquid Trust to your pulse points and around your neck.
A 7.5 ml spray bottle of Liquid Trust is yours for $24.95. If you haven't tried this one yet, now is a great time to do it!
SuperMone Pheromone Cologne is the newest addition to the Love Scent catalog. It's also one of our best beginner pheromones! It contains a gentle, but very effective, blend of the social pheromone AndrosteNOL and the male sex pheromone AndrostaDIENONE. AndrostaDIENONE boasts many benefits for men, including enhanced authority and masculinity, while the AndrosteNOL lifts the mood and boosts confidence. It's a excellent combination for any man interested in pheromones!
SuperMone Pheromone Cologne already contains a distinctive cover scent, so you do not need to combine it with your own cologne. Just apply 1-2 sprays to the wrists and throat, and you're ready to go!
You can get a 15 ml spray bottle of SuperMone Pheromone Cologne for $44.95. Order your bottle now!
There you have it, Love Scent fans–our best pheromones for beginners! Whether you're new to the world of pheromones, or want to help a friend choose the right pheromone for them, we hope you give something on this list a try! And don't forget to save 20% on your order with the code LUVHOTSPRING22!
What are your favorite beginner pheromones? Which one did you start with? Is it on this list, or do you have something else to recommend? Share your thoughts in the comments! You can also contact us directly to share your comments, questions, and concerns. And be sure to subscribe to our newsletter to get free samples and to hear about coupons, new products, and more!
These statements have not been evaluated by the Food and Drug Administration. These products are not intended to diagnose, treat, cure, or prevent any disease.