3 Effective Sex Pheromones For Women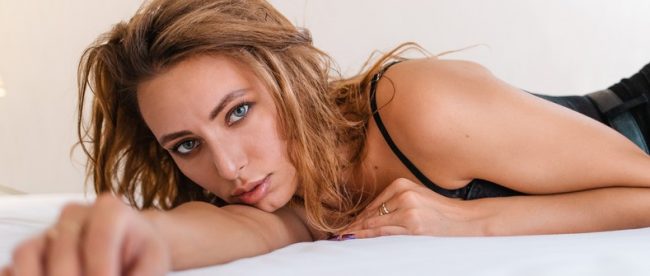 Happy Friday, Love Scent fans!
As a reminder, our summer sale is in effect! You can save 25% on your next order by using the code SUMMERLUV21 at checkout. This offer is good on everything in the store, so if you've been waiting to stock up on your Love Scent favorites, now is a great time to do it!
Now, on to today's topic: some fantastic sex pheromones for women!
As we've said before, pheromones fall broadly into two categories: social pheromones and sex pheromones. Social pheromones are great for platonic and professional situations, and work well as general everyday pheromones. Sex pheromones, on the other hand, have more targeted effects, and create a spark of sexual magnetism that can help you attract someone special.
If you want to bring a new level of intimacy to your relationships, sex pheromones are probably the best choice for you! Just remember one thing: sex pheromones can be too intense when you use too much, so make sure to use the right amount for you! This can require a little bit of experimenting to find the right dosage for your needs, but trust us: it's worth the bit of extra effort! (Read up on using sex pheromones properly here.)
Our sex pheromones for women are designed to help women enhance their sex appeal to attract a new partner, or improve their relationship with an existing partner. So whether you want to light a new fire or rekindle an old flame, and whether you're interested in attracting men or other women or both, we've got what you need!
Ready to learn about some specific products? Good! Here are our three top sex pheromones for women!
1. Primal Women (starting at $9.95)
Primal Women is without doubt one of our best sex pheromones for women, and is also one of our most popular pheromones overall. It contains the social pheromone AndrosteNOL and the female sex pheromones called copulins. This mix of social and sexual pheromones gives you the best of both worlds: the AndrosteNOL elevates the mood and brings walls down, and the copulins create a sexually-charged atmosphere to help make your night unforgettable.
Primal Women contains no added perfume, but it has a natural pheromone odor that most people find odd. We therefore recommend always wearing Primal Women with your favorite perfume, body spray, or other fragrance. Apply 1-2 drops to your wrists and throat and then spray your chosen scent over it!
Primal Women is available in two sizes: the 1 ml Primal Women Mini for $9.95, and the 10 ml Primal Women euro dropper bottle for $49.95. Order yours today!
We designed our Love Scent Copulin Concentrate for experienced pheromone fans. Unlike the other products in this list, Love Scent Copulin Concentrate must be diluted before use. It is too strong, and (thanks to its copulin content) much too smelly, to use right out of the bottle! When properly diluted in your chosen fragrance, it's a powerful, head-turning sex attractant that can improve your love life in a multitude of ways. This is one case where the extra steps are absolutely worth the effort!
We recommend starting with 1 drop of Love Scent Copulin Concentrate diluted in 5 ml of your favorite fragrance. Experiment with this ratio a bit, and then adjust the pheromone content (up or down) as needed until you see your desired results. Always dilute it in a fragrance, rather than an unscented carrier, to mask the natural copulin odor. Once you have the right ratio, you can make a larger batch to apply to your pulse points whenever you need it!
A 3.7 ml eyedropper bottle of Love Scent Copulin Concentrate is yours for $19.95. If you're ready to experiment with a truly potent sex pheromone, order your bottle today!
Super Primal for Her contains the unisex sex pheromone AndrosteNONE. AndrosteNONE stimulates the sex drives of both men and women, and improves the wearer's confidence and sex appeal. Its consistent and powerful effects make it a popular choice for sex pheromone formulas. It can also be tricky to use in high concentrations, but don't worry! Super Primal for Her contains a user-friendly amount of this potent pheromone, making this a great choice for beginners and experts alike!
Super Primal for Her contains no cover fragrance. Unlike most sex pheromones, it doesn't have a very strong odor, but we still recommend wearing it with your favorite perfume. Apply 1-2 drops to the pulse points and spray your favorite fragrance over it!
A 2 oz eyedropper bottle of Super Primal for Her is yours for $49.95. This has been one of our most popular sex pheromones for women for many years, so order today!
There you have it, Love Scent fans! Our top sex pheromones for women. We hope you give one or more of these products a try! And don't forget to save 25% when you order them by using the code SUMMERLUV21 at checkout!
To all the women in the Love Scent family: what are your favorite sex pheromones? Do you prefer unisex sex pheromones like AndrosteNONE or female sex pheromones like copulins? Or do both work well for you? Tell us about it in the comments! You can also contact us directly to share your comments, questions, and concerns. And be sure to subscribe to our newsletter to get free samples and to hear about coupons, website updates, new products, and more!
These statements have not been evaluated by the Food and Drug Administration. These products are not intended to diagnose, treat, cure, or prevent any disease.