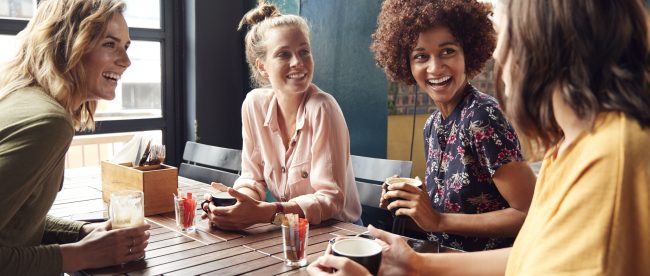 Happy Friday, Love Scent fans!
First of all, we're offering you some Leap Year savings! Celebrate your extra day tomorrow by taking 29% off your Love Scent order. Just use the code LEAPYEAR2020 at checkout! This offer won't last long, so take advantage of the savings while they last!
Now, on to this week's topic!
Today, we're going to take a look at some easy-to-use, no-fuss, everyday pheromones. These are products that do not need to be diluted before you wear them, carry minimal risk of pheromone overdosing, and can be worn in just about any situation–whether you're headed out for a date, a night at your favorite club, a business meeting, or just to meet your friends for coffee. Just put them on before you leave, maybe in combination with your favorite perfume or cologne, and you're good to go!
Let's take a look!
1. Love Scent Pheromone Oils ($9.95)
At $9.95 a bottle, the Love Scent Pheromone Oils are some of the most affordable everyday pheromones. They're infused with AndrosteNOL, the social "icebreaker pheromone" that creates a relaxed, friendly atmosphere–perfect for coffee with friends, date nights, meetings with clients, or any other situation! AndrosteNOL has no bad side effects to speak of, no matter how much you wear, and has excellent self-effects that will leave you feeling great.
The Love Scent Pheromone Oils come in ten fragrance options–some masculine, some feminine, and some unisex. You can choose whichever scent (or scents) you like best. Wear on your pulse points, and put a dab on your upper lip to get the full benefit of the self-effects.
Each 3.7 ml eyedropper bottle of Love Scent Pheromone Oils is yours for $9.95. This is an excellent pheromone for anyone's collection, so order today!
2. Mojo Pro for Women ($12.95)
Mojo Pro for Women contains a balanced mix of social and sexual pheromones and is one of our most popular everyday pheromones for women. Its sweet, fruity fragrance gets people's attention, and the pheromones boost everyone's confidence and mood. The sexual effects are not overly intense, making this a pheromone you can wear to just about any occasion.
Because Mojo Pro for Women already contains a perfume, you do not need to add additional fragrance. Just spray on your pulse points and head out the door!
A 3 ml atomizer of Mojo Pro for Women is $12.95. Get this popular pheromone today!
3. Mojo Pro for Men ($12.95)
The Mojo Pro line also includes a pheromone cologne for men! Like the women's version, this scented spray contains a blend of social and sexual pheromones for a balanced, versatile end result. Men who wear Mojo Pro for Men notice that people are chattier, friendlier, and more interactive–making this a good choice for all sorts of occasions with all sorts of people.
Mojo Pro for Men already contains a cover fragrance, so you do not need to pair it with your own cologne. Just apply to the pulse points and you're all set!
A 3 ml atomizer of Mojo Pro for Men is yours for $12.95. This is one of our most popular everyday pheromones for men, so try it today!
4. Chikara Pheromones for Men (starting at $14.95)
The Chikara products are some of our best everyday pheromones for men, and the scented version is our most popular product for men overall. Chikara contains a blend of multiple pheromones (including AndrosteNOL, AndrosteNONE, and AndrosteRONE) that offer a wide range of beneficial effects, from increased self-confidence and magnetism to a friendly and dependable aura. It's a great cologne for all occasions; once you've tried it, you'll never want to go without it again!
Chikara comes in a scented cologne and unscented spray. We recommend pairing the unscented spray with your favorite cologne. Apply 1-2 sprays to your pulse points and, if using the unscented version, cover with your chosen fragrance.
The scented Chikara Pheromone Cologne for Men is available in a 1 ml trial size for $14.95 and a 15 ml spray at the new price of $49.95. The unscented spray is yours for $59.95. Order now!
5. Liquid Trust ($29.95)
Liquid Trust is arguably the best of our everyday pheromones, and consistently one of the most popular products in our catalog. This unscented spray requires no cover fragrance and contains a potent social pheromone that builds trust, strengthens bonds, improves confidence, reduces anxiety, and much more. It's a popular choice for everything from lunch with friends to dates with your partner to sales meetings. There are very few occasions that wouldn't be improved by Liquid Trust!
As we said above, Liquid Trust does not require a cover fragrance, so it can be used around people who are sensitive to fragrances. That said, you can certainly pair it with your favorite perfume, cologne, body spray, essential oil blend, or any other fragrance if you wish! Apply to the pulse points, around the neck, and on the upper lip to make the most of its effects on you and others.
A 7.5 ml spray bottle of Liquid Trust is yours for $29.95. Just about anyone can make good use of this pheromone, so add it to your collection today!
6. Edge Pheromone Cologne with Sandalwood ($39.95)
One of the more recent additions to our catalog, Edge Pheromone Cologne with Sandalwood was designed to be a versatile, everyday pheromone for men. It contains a blend of AndrosteNOL, AndrosteNONE, and AndrostaDIENONE, which complement and enhance each other nicely. This formula boosts your confidence, masculinity, and magnetism without being overly sexual or aggressive, making it appropriate to wear in virtually any situation.
Edge Sandalwood Cologne for Men contains a classic, mild sandalwood fragrance, so it does not require an additional cover scent. Apply to the pulse points like the wrists, throat, and behind the ear, and you're ready to go.
A 10 ml roll-on of Edge Pheromone Cologne with Sandalwood is yours for $39.95. This is quickly becoming one of our most popular everyday pheromones, so try it today!
7. New Pheromone Additive for Women ($49.95)
If you're a woman who wants to add some dependable everyday pheromones to your collection, but are particular about the fragrances you wear, then New Pheromone Additive for Women is a great choice for you. This unscented pheromone blend contains a mix of social and sexual pheromones, can be worn to virtually any occasion, and can be combined with any fragrance you like. The formula boosts your confidence and appeal to others without being overly sexual, making it appropriate for more than just your private life.
Like most unscented pheromones, New Pheromone Additive for Women should be worn with a cover fragrance of some kind–your favorite perfume, a body spray, an all-natural essential oil perfume, or whatever else you like. Apply 1-2 drops of the formula to your pulse points and cover it with your chosen scent.
A 10 ml bottle of New Pheromone Additive for Women is $49.95. This is a great pheromone for just about anyone, so order a bottle today!
There you have it, Love Scent fans! Some everyday pheromones to add to your collection, so you always have a solid pheromone on hand to make your day better. And don't forget to save 29% on your next order with the coupon code LEAPYEAR2020!
Have you used any of the everyday pheromones on this list? What did you think of them? Do you have any no-fuss pheromones that you'd recommend? Share your thoughts in the comments! You can also contact us directly with your questions, comments, and concerns. And be sure to subscribe to our newsletter to be the first to hear about blog posts, new products, exclusive promotions, and more!
These statements have not been evaluated by the Food and Drug Administration. These products are not intended to diagnose, treat, cure, or prevent any disease.