Stocking Stuffers For $15 Or Less!
Happy Friday, Love Scent fans!
We have some seasonal cheer to share with you!
First, we're offering 30% off your last-minute gift shopping. Use the code STOCKINGSTUFFERS2019 at checkout to get 30% off your order! This offer is good on everything in the store, from pure pheromones for your DIY mixes to cover fragrances to essential oils to atomizers, so stock up on everything you need for your list–whether it's a gift list for your loved ones or a list of pheromone necessities for the coming year!
Second, we're offering Christmas gifts from us to you! From now until Christmas, get a free finger puppet with every order! These puppets are made by talented Peruvian artisans for Machu Picchu Stars, which funds the Rurapuk education program in Lima, Peru. They are exquisitely made and very durable, and make adorable gifts for children of all ages. It's our way of saying thank you for choosing Love Scent and to show our appreciation for all of you.
Third, we've compiled a list of affordable stocking stuffer-sized gifts for you! Whether you're actually stuffing stockings this year or need affordable gift ideas for any of the wintertime gift-giving holidays, we have ideas for everyone on your shopping list…from pheromone-free options to some of our most popular pheromone formulas!
Let's dive right in!
1. Nag Champa Incense ($1.95/box)
Nag Champa is quite possibly the most popular incense in the world. It is burned in temples, markets, yoga studios, and shops all over the globe; chances are that you've experienced its distinctive, soothing fragrance before. It contains a blend of resins, flowers, and spices designed to reduce stress and encourage mindfulness wherever you are.
Nag Champa contains no pheromones, but it works with the olfactory system to soothe away your stress and put you in a good mood. It makes a thoughtful gift for people who practice meditation or yoga, or for people who simply enjoy having their home filled with wonderful fragrances.
Each 15-gram box of Nag Champa Incense contains about 15 hand-rolled sticks, and each stick burns for about 45 minutes. Get a box or two for your loved ones this year for $1.95 a box!
2. Essential Oils ($4.95)
Essential oils are a great gift for all kinds of people: aromatherapy enthusiasts, home perfumers, makers of skincare and beauty products, DIY-ers of all kinds, and more! Where essential oils are concerned, the list of possibilities is nearly endless (see our Craft Month post for some examples). The oils work naturally with your body to produce amazing results, from the relaxation offered by Lavender to the stimulation provided by Peppermint. Each oil offers unique benefits, so you can choose what to give based on what your loved ones needs in their life.
We have a selection of six essential oils for you to choose from: Lavender, Sweet Orange, Peppermint, Eucalyptus, Lemongrass, and Tea Tree. A bottle of any of these oils would make a perfect small gift for everyone from experienced aromatherapists to people just starting to get into these incredible oils.
Each bottle of any of the above essential oils is $4.95. Order a bottle or two for your loved ones today!
3. Colognes and Perfumes (starting at $9.95)
If you have a pheromone enthusiast in your life who needs to keep a collection of cover fragrances on hand, or someone who loves fragrances but isn't ready to try pheromones just yet, we have some pheromone-free colognes and perfumes for your perusal! Featuring scents from brands such as Black Onyx, Dorall Collection, and Creation Lamis, our selection is sure to have something your loved one will enjoy.
All of these fragrances can be used alone or as cover scents for pheromones. Included in our selection are individual fragrances and gift sets that feature fragrances, body sprays, shower gels, and/or body lotions as well. There are plenty of options to choose from, no matter who you are shopping for!
These colognes and perfumes start at $9.95 a bottle. Pick something for the fragrance enthusiast in your life today!
4. Mojo Pro for Men and Women ($12.95)
If you know someone who might be interested in exploring the world of pheromones, the Mojo Pro pheromone sprays are a great way to help them get started. These travel-friendly sprays contain a blend of pheromones that produce social and sexual effects, along with designer fragrances to cover the pheromone smells and get people's attention.
The Mojo Pro pheromone sprays are available in a men's version and women's version. Both are highly portable and can be taken just about anywhere, and help show the broad range of effects pheromone can have.
Each 3 ml Mojo Pro atomizer is $12.95. If you've been hoping to introduce a loved one to pheromones this year, this is a great way to do it!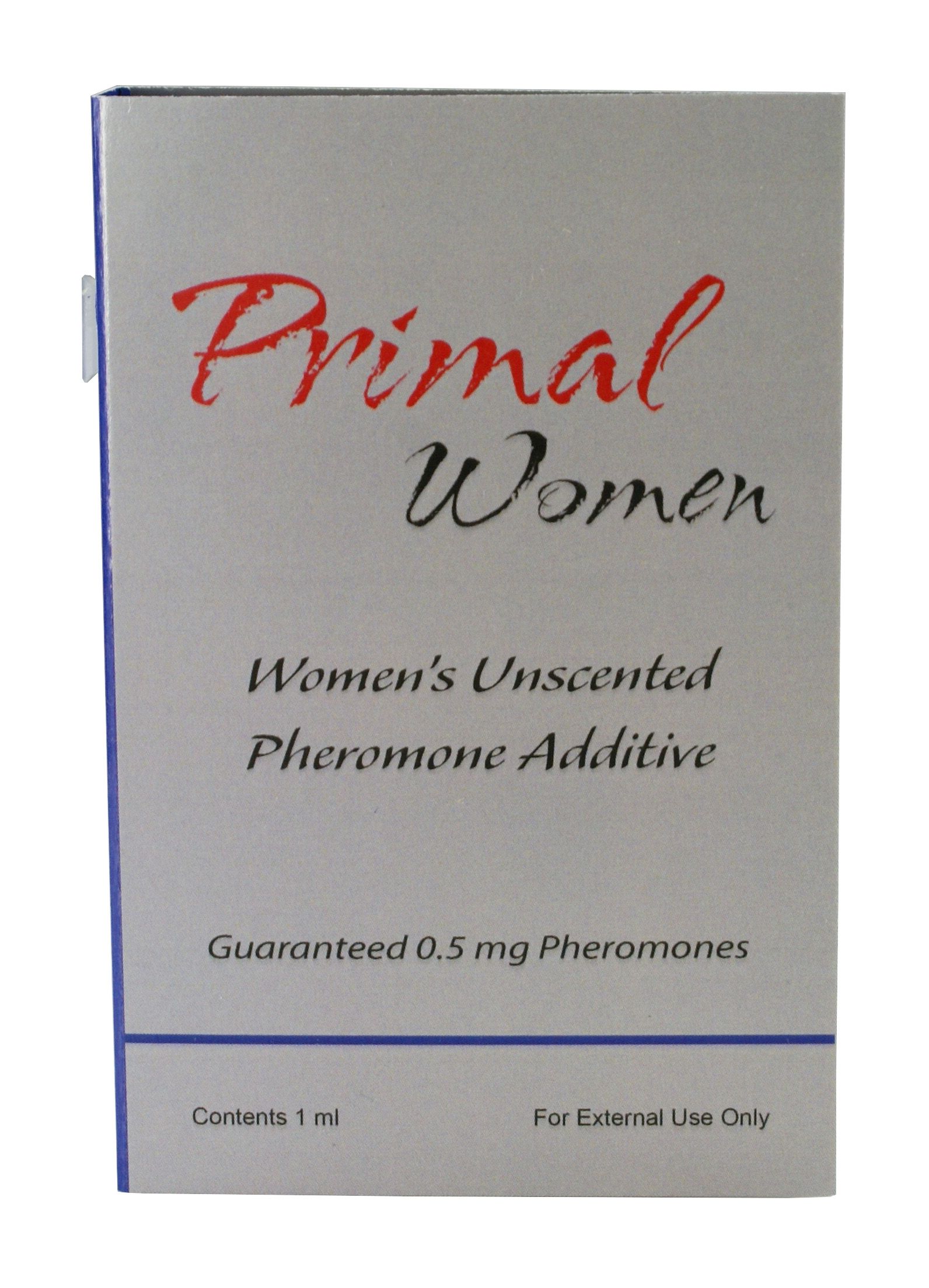 5. Primal Women Mini ($14.95)
The Primal Women Mini is the trial-size, ultra-affordable version of one of our most popular products for women. It contains a blend of the social pheromone AndrosteNOL and the female sex pheromones called copulins. It's a great choice for pheromone beginners and pros alike, as long as they're interested in something with a sexual edge.
Primal Women is unscented but does have a distinctive copulin smell. While this smell does fade after a few minutes, we recommend pairing Primal Women with a cover fragrance of some kind–perfume, essential oils, body sprays, or anything else. It can be applied to the wrists and throat and covered with scent.
The 1 ml Primal Women Mini is $14.95. Give this popular formula to the special women in your life!
6. Chikara Mini ($14.95)
The Chikara Mini is a 1 ml trial-size vial of Chikara Pheromone Cologne for Men–our most popular men's product and consistently one of our most popular products overall. It contains a blend of social and sexual pheromones including AndrosteNONE, AndrosteRONE, and AndrosteNOL. The end result is a balanced, everyday formula that is suitable for beginners, experts, and everyone in between. The pheromones are paired with a distinctive cover fragrance.
Because it is already scented, the Chikara Mini requires no cover fragrance. It can easily be applied to the pulse points with the vial's dripper-stick cap.
The 1 ml Chikara Mini is $14.95. If you have a loved one who would love to try out a dependable pheromone cologne, this is a great option!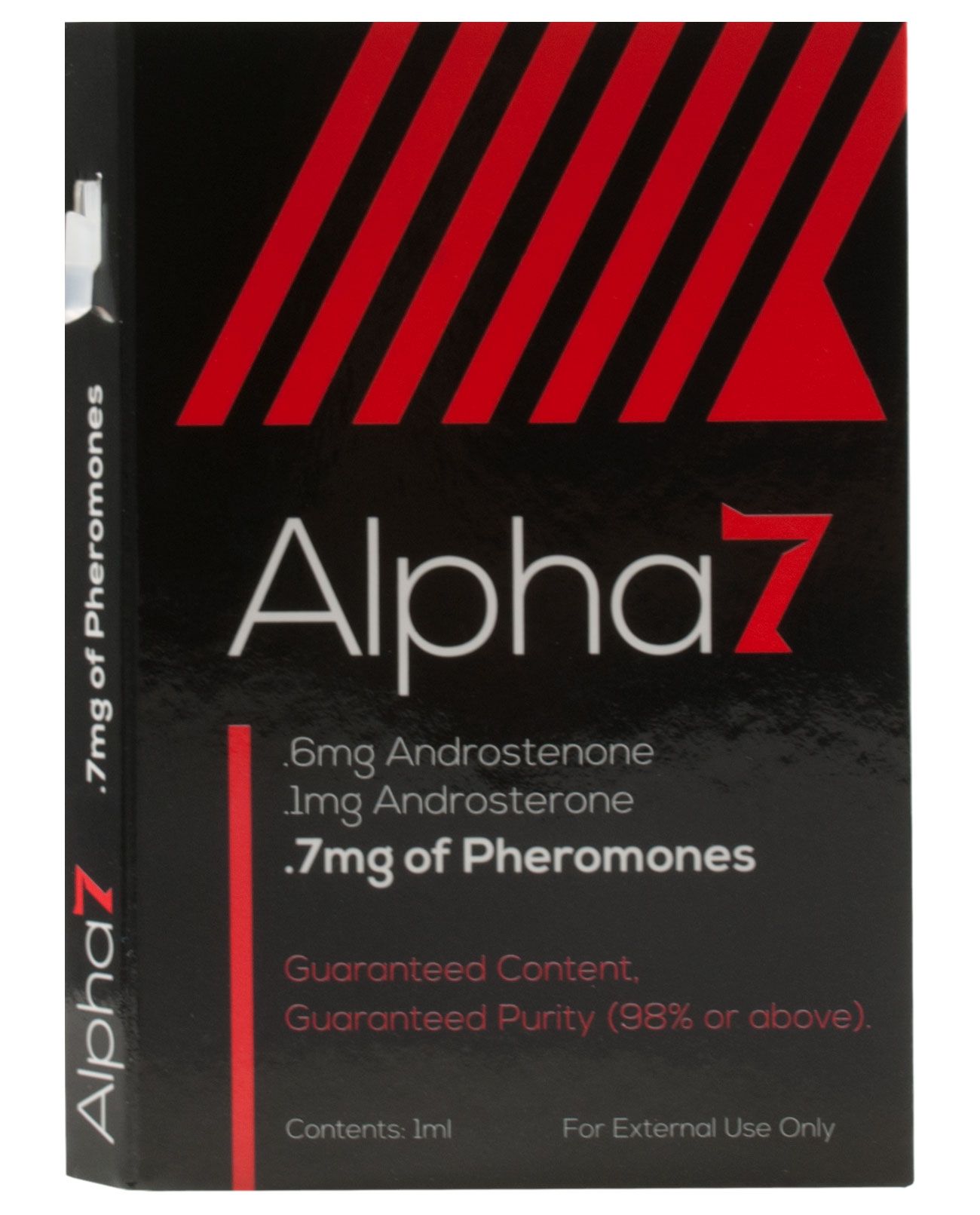 7. Alpha-7 Unscented Mini ($14.95)
The Alpha-7 Mini is another trial-size version of a popular product–in this case, Alpha-7 Unscented. The Alpha-7 formula is a potent, sexual one, with a high concentration of the "alpha" pheromone AndrosteNONE enhanced with AndrosteRONE. The two pheromones work together to create a nuanced and effective product. While it is suitable for beginners, it is generally more effective for people who have a little bit of experience with pheromones under their belt.
The Alpha-7 Mini is unscented and has a distinctive musky pheromone smell similar to body odor, so we always recommend pairing it with a fragrance of some kind. It can be applied to the pulse points and covered with a scent, or added directly to a cologne or perfume.
The 1 ml Alpha-7 Unscented Mini is $14.95. If you have a pheromone enthusiast on your list who would like to try out a more potent formula, this is for them!
There you have it, Love Scent fans! However and whatever you're celebrating this year, we hope this list has given you some ideas for how to treat your loved ones to some unique and affordable gifts!
Feel free to contact us with your questions, comments, and concerns, about gift ideas or anything else! And be sure to subscribe to our newsletter to be the first to hear about blog posts, new products, exclusive promotions, and more!
These statements have not been evaluated by the Food and Drug Administration. These products are not intended to diagnose, treat, cure, or prevent any disease.