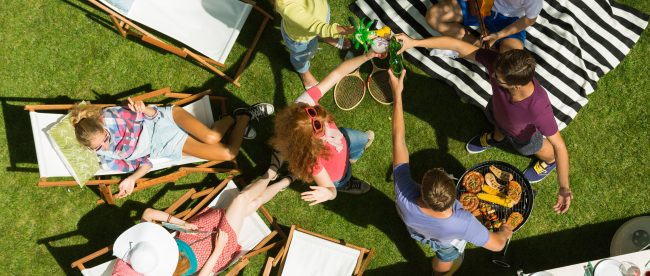 Happy Friday, Love Scent fans!
The first day of spring arrived this week, but we know many of you–especially those in the Northeastern United States–are still fighting off this very long winter. If you're dealing with inclement weather, we hope you're staying safe inside with hot drinks, good food, and your favorite Snow Day entertainment!
And if you're more than ready to get ready for spring, we can help you there!
First, we have some springtime savings to share with you: use the code LUVHOTSPRING at checkout to get 20% off your order. This offer is good storewide, and can be used to save on all your Love Scent favorites: pheromones, essential oils, atomizers and roll-ons, cover fragrances, and more!
Second, we have some recommendations for products to check out as spring arrives. These products can either help you make the most of the seasonal change, or help you stay happy and energized while the snow and ice pile up outside. Let's take a look!
1. Essential Oils (starting at $4.95)
Essential oils have been used for thousands of years as all-natural remedies for a host of mental and physical health needs. They can energize you when the winter has you feeling sluggish, improve your wellbeing when the dreary weather has you feeling glum, or simply remind you what springtime smells like when you've been stuck with the dull scents of winter for months on end. And if spring has really arrived where you live, you can use essential oils in spring cleaning, to treat allergies, or get yourself in a productive springtime mood.
Love Scent offers a range of essential oils for you to try. They can be used on their own, or in combination with other essential oils. Just be sure to review essential oil safety before getting started. These are all-natural products, but they can still be dangerous when improperly used!
Some good essential oils for spring are:
You can use these essential oils in a diffuser, in one of our roll-on bottles, in a spray bottle, or in massage oil. Aromaweb has plenty of recipes for you to experiment with, and safety guidelines for those who haven't used these oils before.
You can get individual 10 ml bottles of essential oils for $4.95 apiece, or get our aromatherapy sampler (which contains six different oils in a black gift box) for $29.95. Order today!

2. Seduce for Her ($9.95)
Seduce for Her is a potent pheromone perfume that contains Estratetraenol–a cuddly, romantic pheromone that improves your mood, enhances bonding with your partner (during a long day snowed in, perhaps), and reduces anxiety and stress. Whether you need something to help you get through winter's last push or something to put you in a fresh new mentality for spring, Seduce is a good choice.
Seduce contains a classic, spring-appropriate floral fragrance, so you don't need to mix it with your own perfume. Just roll some on your pulse points and enjoy the effects.
You can get a 5 ml bottle of Seduce for $9.95. It's also part of the Eye of Love Couples' Pheromone Kit, which is designed for romantic couples and is available for $19.95. To learn more about the other half of the kit, read about Rebel below!
UPDATE: We no longer carry Seduce for Her. Try NPA for Women with your favorite cover fragrance instead!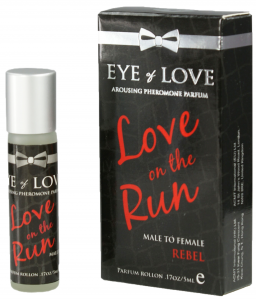 3. Rebel for Him ($9.95)
Rebel is a smooth pheromone cologne that contains AndrosteNOL, a powerful social pheromone that elevates mood and reduces stress. AndrosteNOL can be used to alleviate your own anxiety and tension, and can help anyone exposed to your cologne in the same way. Its versatile effects make it a good pheromone for couples, friends, colleagues, and anyone else. It's also an ideal pheromone for either getting in a celebratory spring mood or keeping your mind healthy during the final days of winter.
Rebel is scented with a sweet musk fragrance, so you won't need to combine it with your own cologne. Apply to pulse points, like the wrists and throat, for best results.
You can get a 5 ml roll-on bottle of Rebel for $9.95. It's also one half of the Eye of Love Couples' Pheromone Kit, which also contains the cuddly and romantic Seduce for Her and is available for $19.95. Order one today!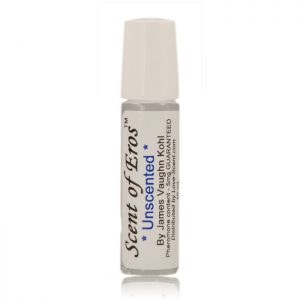 4. Scent of Eros Unscented ($49.95)
Scent of Eros Unscented contains two mood-boosting pheromones: AndrosteNOL, the "icebreaker pheromone" that relieves stress and anxiety; and AndrosteRONE, a mild sex pheromone that improves your confidence and magnetism. This formula is often used for its self-effects, and many users report a huge improvement in their mood and general mentality when using Scent of Eros. It's therefore a good choice for giving you a boost in the new season, or carrying you through til winter's end.
Scent of Eros Unscented contains no cover fragrance, so you can pair it with your own perfume or cologne. Apply the Scent of Eros to your pulse points and then spray your preferred cover scent over it.
You can get Scent of Eros Unscented in a 10 ml roll-top bottle of liquid formula. Order yourself some today!
UPDATE: We no longer carry the Scent of Eros products. Try the Love Scent Pheromone Oils or Liquid Trust instead!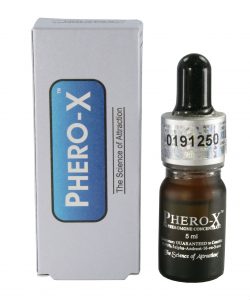 5. Phero-X ($49.95)
A good choice for all seasons, Phero-X is a great pheromone for spring thanks to its versatile pheromone blend. This Russian-engineered product contains 10 different pheromones, including some that are excellent choices both for celebrating spring and for outlasting winter:
Androstadienone—a powerful pheromone that has calming effects on women and affects the processing of emotional information, making it a good pheromone for couples.
Androstenol—the mood-enhancing, anxiety-reducing social pheromone found in many formulas.
Androstenone—the "alpha" pheromone that improves confidence and perceived authority while energizing anyone exposed to it.
Androsterone—a confidence-boosting mild sex pheromone that gives the wearer an "alpha" aura without intimidating others.
Estratetraenol—a romantic and cuddly pheromone that facilitates bonding between couples.
Social hormones–stress-relieving, bond-promoting, trust-enhancing hormones that can help improve any interaction between people.
As you an see, Phero-X covers a lot of bases. It can reduce stress, improve your confidence, give you energy, and help you get along better with others. So whether you're getting ready to enjoy the spring weather with people you care about, or need some help making the best of what's left of winter, Phero-X can help.
Phero-X contains a striking masculine cover fragrance, so you do not need to combine it with a cover scent. Simply apply a few drops to your pulse points.
A 5 ml eyedropper bottle of Phero-X is yours for $49.95. You get a lot of pheromones in those 5 mls, so try this product today!
UPDATE: We no longer carry Phero-X. Try Chikara instead!
6. Super Primal for Him ($59.95)
Super Primal for Him is an AndrosteNOL–based formula that relieves stress, improves mood, enhances bonding, and generally gives you a better mentality about life. These are good effects for anyone wanting to start fresh for spring, as well as anyone who needs help staying in a good mood as they wait for spring to finally arrive. It was designed as a men's product, but can be used by people of any gender.
Super Primal for Him is unscented, and should be combined with your favorite fragrance for best results. Apply some of the Super Primal to your pulse points (a drop or two is all you need!) and spray your cover scent over it.
A large 2 oz bottle of Super Primal for Him is yours for $59.95. That's a great price for the amount of pheromones you get, so order now!
And there you have it, Love Scent fans! Pheromones that can either help you celebrate the start of spring, or help you enjoy yourself while you wait for spring to finally get here! We hope you give one of these products a try. And don't forget to use the code LUVHOTSPRING to save 20% when you order!
What pheromones do you like to use as spring begins? What effects make them perfect for the new season? Share your recommendations in the comments! Also feel free to contact us directly with any comments, questions, or concerns. And be sure to subscribe to our newsletter to be the first to hear about blog posts, exclusive promotions, new products, and more!
These statements have not been evaluated by the Food and Drug Administration. These products are not intended to diagnose, treat, cure, or prevent any disease.