6 Products For 6 More Weeks Of Winter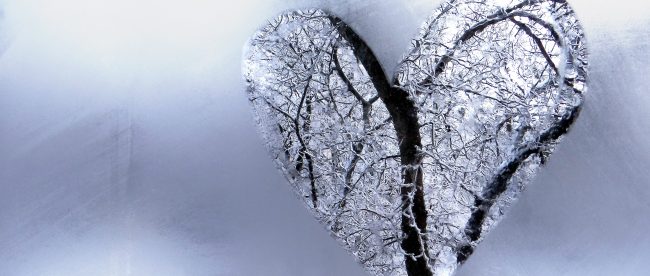 Happy Friday, Love Scent fans!
It's Groundhog Day in the US and Canada, and reports from the burrows are telling us that we have another 6 weeks of winter ahead. It doesn't seem like it here in Western Oregon, where early spring flowers are already blooming in the fields and we've had some beautiful balmy mornings, but it seems that we have some more dreary winter days in store–according to the folklore, at least!
Groundhog Day also means that you have a chance to save on your next Love Scent order! Just use the code GROUNDHOG at checkout to receive 20% off. The offer is good storewide, so use it to save on pheromones, supplies, cover scents, and anything else in our catalog.
And if you're looking for something that can help you last the final stretch of winter, something that will keep you cheerful and energized until spring comes back, we have some ideas for you!

1. Zellous Essential Oils (starting at $4.95)
Essential oils have been used for centuries for their physical and mental health properties. Whether you are inhaling their potent aromas or applying them topically, they are a tried-and-true, all-natural way to treat minor ailments of the body and mind.
If your goal is to stay mentally and physically strong for the remaining stretch of winter, some good choices are:
Peppermint Oil–a stimulating oil with a wintery scent, Peppermint oil can help keep energy levels up during dreary winter days. It is also a good treatment for tension headaches and sore muscles.
Eucalyptus Oil–a highly medicinal oil, Eucalyptus oil is often used to treat respiratory ailments because it can open up swollen airways. If you were one of the many people hit hard by the flu this year, you should consider giving this essential oil a try.
Sweet Orange Oil–a cheerful and mood-elevating oil, Sweet Orange oil is valued for its cleansing properties. Use it as a topical cleaner or diffuse it into the air to freshen up any room.
Our Zellous Essential Oils are 100% pure and undiluted, so make sure that you dilute them properly with carrier oils if you're going to put them on your skin. These are potent oils!
Individual bottles of Zellous Essential Oils are available for $4.95 each. You can also get our six-scent sampler set, which comes packaged in a sleek black gift box, for $29.95. Order yours today!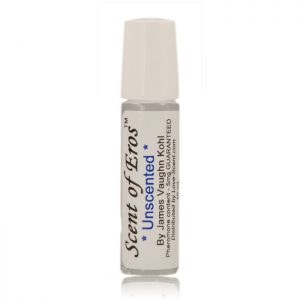 2. Scent of Eros ($49.95)
Scent of Eros is a dependable, mood-elevating formula. It contains a mix of the social pheromone AndrosteNOL and the mild sex pheromone AndrosteRONE, which improves your confidence and attitude without making you overbearing or intimidating. Many people value Scent of Eros for its self-effects and put a dab under their nose to make sure they're benefiting from the pheromones as much as possible.
Scent of Eros is available in an unscented formula that can be paired with your favorite cover scent. Just roll a little on your pulse points and under your nose and you're ready to go!
Scent of Eros Unscented is available in a 10 ml roll-top bottle for $49.95. Order yours now!
UPDATE: We no longer carry the Scent of Eros products. Try the Love Scent Pheromone Oils or Liquid Trust instead!
3. Alter Ego (starting at $9.95)
Alter Ego is similar to Scent of Eros, but is more on the sexual end of the pheromone spectrum. It contains a nicely balanced mix of AndrosteNOL, AndrosteNONE, and AndrosteRONE. The sex pheromones elevate your sex appeal, confidence, and energy levels while the social pheromone improves your mood and attitude. It's a great combination that, as the name suggests, can make you feel like a whole new person–even on dreary days.
Alter Ego is available in scented formulas for men and women. Just place a few drops on your pulse points and head for the door!
You can try out the men's and women's Alter Ego formulas with our gel packets, which start at $9.95 for 7 packets. If you'r ready to commit to a full-size 7.5 ml bottle, you can get one for $49.95. Order now!
UPDATE: We no longer carry Alter Ego. Try NPA for Women or NPA for Men instead!
4. Silent Seduction ($17.95)
Silent Seduction is a good formula for anyone who wants to try out the power of pure AndrosteNONE without committing to a large amount. This powerful sex pheromone has energizing, confidence-building, and mentally stimulating properties, but should be used in small amounts for best results–making this 1 ml vial the perfect size for anyone wanting to experiment with it.
Silent Seduction does not contain a cover scent and has a natural musky smell of its own, so it should be combined with a cover fragrance. Apply a 1-2 drops of the pheromones to your pulse points and spray your favorite cover scent over it.
If you want to experiment with the many benefits of AndrosteNONE, then Silent Seduction is a great way to do it. This trial-size 1 ml vial is yours for $17.95. Get yours today!
UPDATE: We  no longer carry Silent Seduction for Men. Try Primal Instinct Ylang Ylang or Alpha-7 instead!
5. Liquid Trust ($29.95)
Liquid Trust is arguably the most versatile product in our catalog. It contains a social hormone that has been shown to reduce stress and anxiety, promote bonding between friends and family, and regulate social behavior. If you're getting a little anxious after being cooped up inside all winter, or are in need of a refreshing mental boost to help you enjoy yourself until spring, Liquid Trust can certainly help.
Liquid Trust is unscented, but unlike many of our other products it doesn't have a noticeable scent of its own. It is therefore safe to use without a cover scent. Spray it around your neck as well as on your pulse points for best results. It is even safe to use on most clothing!
A 1/4 oz atomizer of Liquid Trust is yours for $29.95. Order a bottle today!
6. Primal Women ($59.95)
Primal Women is an AndrosteNOL-based formula that also contains copulins. Female users have reported that this formula helps them with all their relationships–platonic and romantic, male and female–and helps improve confidence and mood. The mood-elevating benefits have led many men to wear this formula as well, either by itself or in combination with other pheromones. The copulins improve women's sexual confidence and, when used for their self-effects, can make men more self-assured as well.
Primal Women does not contain a cover fragrance and has a natural musky scent of its own, so combine it with your favorite cover scent for best results. Just apply 1-2 drops of the pheromones to your pulse points and spray the cover scent over it.
A 10 ml bottle of Primal Women is yours for $59.95. Try this popular and potent formula today!
That's all for this week, Love Scent fans! If you need a boost to get you through the end of winter, we hope you'll give one of the above products a try. And remember to use the code GROUNDHOG at checkout to get 20% off your order!
Which products do you use to keep your energy levels and your mood up? Share your recommendations in the comments! Also feel free to contact us with any comments, questions, or concerns. And be sure to subscribe to our newsletter to hear about blog posts, exclusive promotions, new products, and more!
These statements have not been evaluated by the Food and Drug Administration. These products are not intended to diagnose, treat, cure, or prevent any disease.