Enjoy Relaxing Holidays With Love Scent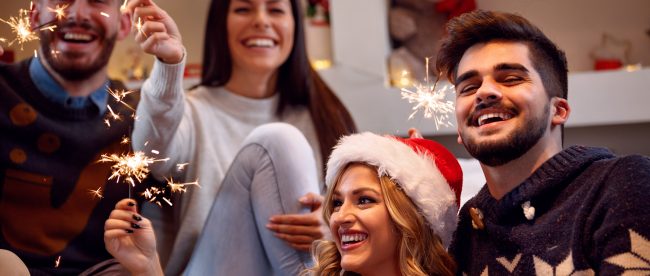 Happy Friday, Love Scent fans!
The holiday season is underway! Here in the US, we're less than one week away from Thanksgiving. Many of you will soon be traveling across the country to see family and friends back home. And in the weeks to come, many of us will be busy with holiday shopping, more travel, and more family visits!
This is a very fun time of year, but we all know that it can be hectic and more than a little bit stressful too. Between cooking big meals, taking on big shopping lists, traveling all over the country, and making sure children and guests are having a good time, many of us can feel a little frazzled during this season of celebrating family and friends.
Love Scent would like you help you enjoy your holidays even more. If you're feeling a little overwhelmed this holiday season, we have a few things that can help you out–without breaking the bank. Let's take a look!
1. Lavender Essential Oil ($4.95)
Essential oils are a natural remedy that people have been using for thousands of years. Lavender oil in particular is well-known for its soothing, calming properties, and medical studies show that it is an effective treatment for anxiety and insomnia. So if you need help getting some extra sleep or coping with a hectic schedule this holiday season, Lavender oil is an easy and effective way to do just that.
You can use our 100% pure Lavender oil in an aromatherapy diffuser, in the bath or shower, in massage oil, and many other ways. (Note: we recommend diluting essential oils with carrier oils before putting them directly on your skin.) Take a look at our Celebrating Craft Month post for some easy and affordable ways to incorporate essential oils into your daily life!
One 10-ml bottle of Lavender essential oil is yours for $4.95. (If you want to experiment with other scents too, you can get a sampler set of 6 different essential oils for $29.95.) Order yours today!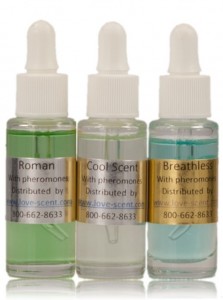 2. Super Primal Pheromone Oils ($9.95)
Our Super Primal Pheromone Oils are a perfect choice for anyone needing some help coping with stress. They contain AndrosteNOL, an important social pheromone that reduces stress, elevates mood, and generally makes everyone get along better. And unlike strong sexual pheromones, AndrosteNOL has very few, if any, bad side effects, so you can wear whenever and wherever you like!
We currently have four scents of Super Primal Pheromone Oils available. They are:
CK Version: a designer masculine fragrance
Cool Scent: a refreshing aqua scent for men
Roman: a woodsy Italian fragrance
Paris Hilton: a sweet, youthful fragrance for women
A few drops of these oils on your pulse points will have you feeling relaxed and ready to take on whatever the day has to offer–whether it's a road trip to Grandma's or a day spent working through your Christmas shopping list.
You can get your 7.5 ml eyedropper bottle of Super Primal Pheromone Oils for $9.05. Order now!
UPDATE: We no longer carry the Super Primal Pheromone Oils. Try the Love Scent Pheromone Oils instead!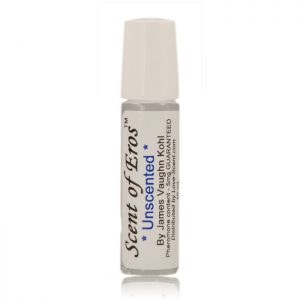 3. Scent of Eros ($49.95)
The Scent of Eros formula is one of the most popular at Love Scent. It contains a dependable mix of the social pheromone AndrosteNOL, which elevates mood and reduces stress, and AndrosteRONE, a mild sex pheromone that increases confidence and a general sense of comfort. Scent of Eros is an especially good choice for large family gatherings or visits with friends.
Scent of Eros is available in an unscented unisex formula that does not need additional cover fragrance, but which can be combined with your favorite scent if you wish. Just apply to your pulse points and you're ready to take on the day!
You can get a 10-ml roll-top bottle of any of the liquid formulas for $49.95. Stock up on this popular formula today!
UPDATE: We no longer carry the Scent of Eros products. Try the Love Scent Pheromone Oils or Liquid Trust instead!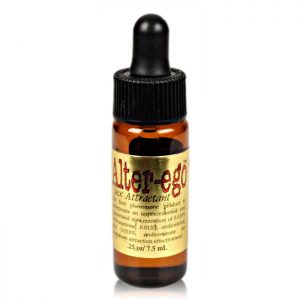 4. Alter Ego (starting at $9.95)
As the name suggests, Alter Ego can make you feel like a new person. The tried-and-true blend of AndrosteNONE, AndrosteNOL, and AndrosteRONE boosts your self-confidence and puts you in a great mood. Note: this is a slightly more sexual formula than, say, Scent of Eros or the Super Primal Pheromone Oils, so make sure you know how it works with your body chemistry before wearing it to a family gathering.
Alter Ego comes in scented versions for men and women, both of which are available in liquid formulas and in gel packets. Apply to your wrists, neck, or behind the ears. A dab under the nose ensures that you benefit from the self-effects as well.
The Alter Ego gel packets start at $9.95 for 7 packets. If you're ready to commit to a 7.5 ml eyedropper bottle, one can be yours for $49.95. Order today!
UPDATE: We no longer carry Alter Ego. Try NPA for Women or NPA for Men instead!
5. Liquid Trust ($29.95)
Liquid Trust is an unscented spray that contains a social hormone known to reduce stress and improve interpersonal relationships. It not only helps you manage your hectic holiday schedule; it also helps you interact better with family and friends. It's the perfect accompaniment to busy holiday travel and large family gatherings.
Unlike many of our unscented products, Liquid Trust does not have much of a scent of its own. You can therefore safely wear it without a cover scent. Spray it around your neck and on your wrists for the best effects. It's even safe to use on clothing!
You can get a 1/4 oz spray bottle of Liquid Trust for $29.95. This is an excellent addition to any pheromone collection, so order today!
That's all for this week, Love Scent fans! We wish you a very happy and stress-free holiday season!
Have you used any of the products here for stress management? How did it go? What else do you use to help out with busy schedules and family visits? Let us know in the comments! You can also contact us directly with any questions, comments, or concerns. And be sure to subscribe to our newsletter to hear about blog posts, exclusive promotions, new products announcements, and more!
These statements have not been evaluated by the Food and Drug Administration. These products are not intended to diagnose, treat, cure, or prevent any disease.