Great Pheromone Gifts for Beginners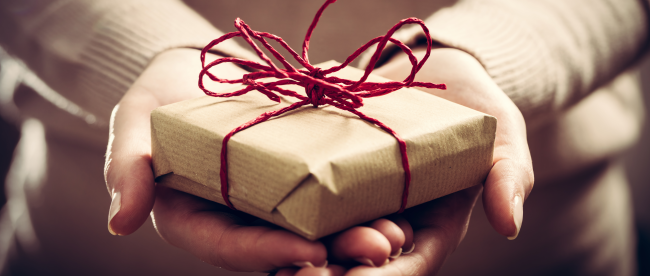 Greetings, Love Scent fans!
First of all, we hope everyone who celebrates Thanksgiving had a wonderful time with family and friends yesterday–and that you indulged in some delicious food!
Second, we hope all of you are ready for some Black Friday deals! Use the code BLKFRIDAYSALE at checkout for 35% off your order! The offer is good storewide, so use it on everything from pure pheromones to essential oils to atomizers. It's a great opportunity to get started on holiday shopping, or to buy yourself something that you've had your eye on for a while!
And if you are planning to get family and friends some pheromone gifts this year, we have some recommendations for you!
Pheromones can be a great gift to give your loved ones. As you know, pheromones have a wide range of effects, and almost anyone can benefit from at least one of the products in the Love Scent catalog.
When giving a pheromone gift to a family member or friend, we recommend choosing pheromones that are not overly strong, or giving a mix of social and sexual pheromones so that your loved one can experiment with different kinds. You can also tailor the gift to meet your loved one's specific needs: if you know a friend has been facing stress at work, for example, a social pheromone can make their life a little bit easier.
To help you out as you search for the right pheromone gifts for your family and friends, we made a list of suggestions! Read on!
1. Love Scent Pheromone Samplers ($19.95)
If you want to invite a friend to join the world of pheromones, the Love Scent Pheromone Samplers are a good way to do it. These samplers contain some of Love Scent's most popular products, so your friend can experiment with pheromones that have worked well for many other people. And because the samplers contain a mix of sexual and social pheromone formulas, your friend can also get a good idea of what types of pheromones work best for them.
The Love Scent Pheromone Sampler for Women includes:
And the Love Scent Pheromone Sampler for Men includes:
1 Chikara Sample
1 Set of One Cent Samples for Men
These are excellent pheromone gifts for anyone who has expressed interest in pheromones, and especially those who want to see what pheromones can do for their dating life.
You can get either Love Scent Pheromone Sampler for $19.95. Order today!
2. Liquid Trust ($29.95)
Liquid Trust is our most popular unisex product. It contains an important social pheromone that reduces stress, solidifies relationships, improves social skills, and promotes generous and cooperative behavior. Its wide range of beneficial effects make it a good addition to anyone's pheromone collection, and it is one of the best pheromone gifts you can give to anyone.
Because Liquid Trust contains no cover fragrance and does not have much of a natural scent of its own, it can be worn even by people with sensitivities to scent–and you can safely mix it with a favorite perfume or cologne without any fragrances clashing. This product is also safe to use on clothing, so your loved ones can use it without staining their favorite shirt or jacket. It should be worn around the neck for best results.
Liquid Trust is an excellent gift for just about anyone, but is especially useful for:
People with stressful jobs or home lives
Anyone who works in sales
Retail or service workers
Students
Parents of energetic or rowdy kids
People with trouble sleeping
Anxious or easily-stressed people
A 1/4 oz bottle of Liquid Trust is $29.95. Treat your friends and family to this superb product this year!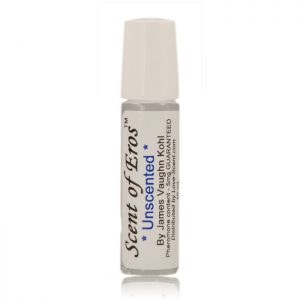 3. Scent of Eros ($49.95)
A mild, balanced, and dependable formula, Scent of Eros contains the social pheromone AndrosteNOL and the gentle sex pheromone AndorsteRONE. Both of these pheromones can elevated your mood, strengthen your confidence, and improve your relationships with other people–from colleagues to friends to partners. This formula is also appreciated for its mood-elevating self-effects. Because of its many benefits and minimal bad side effects, Scent of Eros is one of the best pheromone gifts we can suggest, for beginners and pros alike!
Scent of Eros comes in an unscented formula that can be combined with a favorite cover fragrance. The roll-on applicator makes it easy to put on just the right amount, which is important for folks who haven't used pheromones before and don't want to use too much.
A 10 ml roll-top bottle of Scent of Eros is $49.95. Treat a loved one to this excellent beginner pheromone today!
UPDATE: We no longer carry the Scent of Eros products. Try the Love Scent Pheromone Oils or Liquid Trust instead!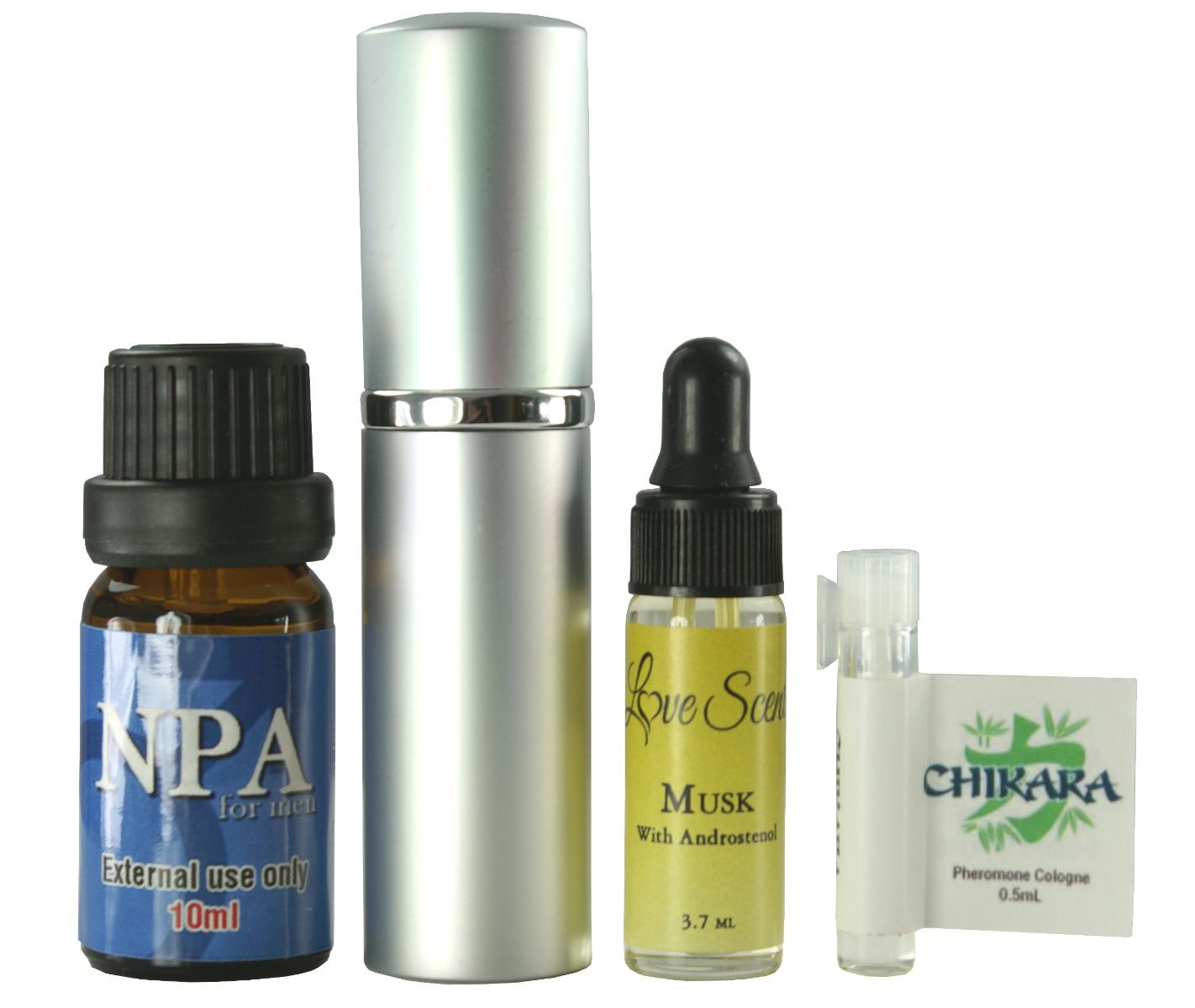 4. Love Scent Beginner Specials ($54.95)
The Love Scent Beginner Specials for men and women contain some of our most dependable and popular products, plus an atomizer for carrying customized pheromone mixes or homemade perfumes. These specials contain larger amounts of pheromones than the Pheromone Samplers (which contain sample and trial sizes only), so they're a better choice for people who are serious about wanting to experiment with pheromones, as opposed to people who are more casually curious about pheromones and their effects.
The Beginner Special for Women includes:
And the Beginner Special for Men includes:
Because the Love Scent Beginner Specials contain sexual and social formulas, they make ideal pheromone gifts: the recipient will be able to experiment with several different types of pheromones, and decide which works best for them and their needs.
Each Love Scent Beginner Special is $54.95. Give the gift of pheromones to someone special in your life!
5. Chikara Pheromone Cologne for Men ($59.95)
Our most popular men's product, Chikara Pheromone Cologne for Men contains a mix of seven different pheromones. Included in that mix is the tried-and-trusted trio of AndrosteNOL, AndrosteNONE, and AndrosteRONE. This combination of pheromones appears in many products, and for good reason: the mix of social and sexual pheromones makes the wearer socially dynamic, sexually magnetic, and confident in their own abilities and personality.
Chikara Pheromone Cologne for Men is already scented with an attention-getting fragrance, so it's ready to wear right out of the bottle. Because the formula is so balanced, there is a very low risk of overdosing, making this cologne ideal for pheromone beginners.
The excellent effects of Chikara, plus its popular fragrance, make it a great gift for any man in your life: a partner, a friend, a family member, and anyone else! It can be worn anywhere and at any time, and quickly becomes the go-to cologne for many men who try it.
A 15 ml spray bottle of Chikara Pheromone Cologne for Men is $59.95. If you're looking for pheromone gifts for friends and family, this is an excellent choice!
There you have it, Love Scent fans! If you have a friend or family member who has expressed interest in pheromones, these are some great gifts to give them this year. Now it's time to get to shopping! And don't forget to use the code BLKFRIDAYSALE when you order your pheromone gifts!
Have you ever given pheromones as a gift? Which product did you choose? How did your loved one like it? Tell us about it below! You can also contact us with any questions, comments, or concerns. And be sure to subscribe to our newsletter to hear about blog posts, exclusive promotions, new products announcements, and more!
These statements have not been evaluated by the Food and Drug Administration. These products are not intended to diagnose, treat, cure, or prevent any disease.