5 Dependable Everyday Pheromones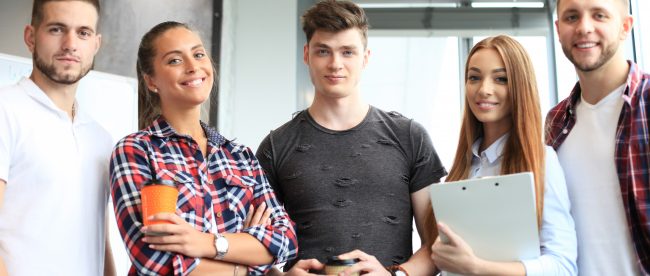 Happy Friday, Love Scent fans!
Before we look at today's topic, two things:
First, happy early Veterans Day to all the service members in the Love Scent family! In appreciation for your service, we're offering 20% off your order. Simply use the code VETERANSDAY at checkout!
Second, we have a limited supply of the popular Perception gel packets back in stock! We are offering this popular product in packs of 7 until our limited stock runs out. Get them while you can!
All right, back to today's topic: the best everyday pheromones Love Scent has to offer.
When we say "everyday" pheromones, we mean pheromones that can be worn in all sorts of situations–to work, to school, around family and friends, and just about anywhere else–without worrying about the unpleasant side effects that some pheromones have. You can wear them without creating unwanted sexual tension, inviting aggression from others, or agitating those around you. Everyday pheromones are well-balanced, dependable products that are a good addition to anyone's pheromone collection.
What makes a pheromone an everyday type of pheromone? Most of it, of course, has to do with the pheromones themselves. Pheromone products that contain social pheromones have fewer unpleasant side effects than those that contain only sexual pheromones. This is because the effects of social pheromones, such as elevated mood and improved interactions with other people, can balance out the more intense effects of sexual pheromones. Everyday pheromones either contain only social pheromones, or a mix of social and sexual.
Another element to consider is scent. A lot of people have sensitivities to scents, and therefore many workplaces and schools ask people not to wear fragrances when they come to work or class. Many of you have scent sensitivities yourselves, or have family members who get headaches or stuffy noses when exposed to perfumes or colognes. The best pheromones for people in these situations are clearly unscented pheromones, but, as many of you already know, unscented pheromones often have an unpleasant natural smell of their own. Luckily, social pheromones don't have as strong a smell as sexual pheromones, so they can often be used without a cover fragrance, or a cover fragrance that people in your life aren't sensitive to.
So, who might be interested in everyday pheromones? Because of their high content of social pheromones, everyday pheromones appeal to a wide range of pheromone users. They are especially good choices for people who work in close contact with others, such as salespeople, assistants, and those in the service industries. People in stressful professions or with hectic home lives will enjoy the soothing, mood-enhancing effects of social pheromones, and don't have to worry about strong sexual pheromones creating extra tension in their lives when they choose an everyday pheromone. So, whether you're interested in improving relationships with others or benefiting from some great self-effects, everyday pheromones probably have something to offer you.
All right, now let's take a look at some specific everyday pheromones!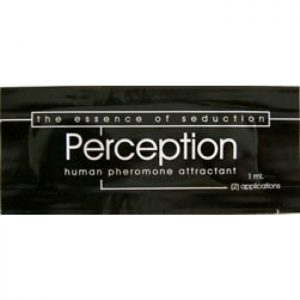 1. Perception Gel Packets ($9.95)
Let's start with Perception gel packets, which are back for a limited time! These unscented gel packets contain a 2:1:1 radio of AndrosteNOL, AndrosteNONE, and AndrosteRONE. The AndrosteNOL improves your mood and makes you more approachable, while the AndrosteNONE and AndrosteRONE build confidence and feelings of authority. Because it contains a high proportion of a social pheromone and a milder sex pheromone, Perception is not overly aggressive and is a solid everyday pheromone.
Each 1 ml Perception packet is good for 2 uses, and its water-based formula is designed to give you very long-lasting effects. Just squeeze out the gel and apply it wherever you normally apply perfume or cologne, such as on the wrists or behind the ears.
You can get a 7 pack of Perception Gel Packets for $9.95. Get yours while supplies last!
UPDATE:  We no longer carry the Perception gel packets. Try a social formula like Liquid Trust or the Love Scent Pheromone Oils instead, or replicate Perception with our pure pheromones!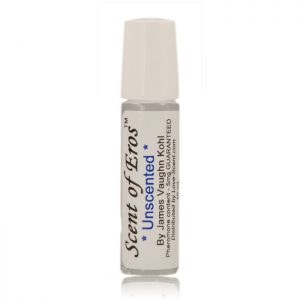 2. Scent of Eros Unscented (starting at $9.95)
The popular Scent of Eros formula contains AndrosteNOL and AndrosteRONE–the "icebreaker" social pheromone, and a mild sex pheromone with minimal unpleasant side effects. The result is a product that builds your confidence and makes you more socially dynamic, without making you too aggressive or overbearing. It's a good choice for everything from improving emotional connections in relationships to getting along better with intense colleagues or bosses at work–in other words, it's a dependable everyday pheromone.
Scent of Eros Unscented is easy to use: just apply the formula on your pulse points like the wrists, throat, and behind the ears. We also recommend a dab under the nose to make sure you benefit from the great self-effects!
You can get a 10 ml roll-top bottle of Scent of Eros Unscented for $49.95. Try this popular formula today!
UPDATE: We no longer carry the Scent of Eros products. Try the Love Scent Pheromone Oils or Liquid Trust instead!
3. Liquid Trust ($29.95)
Liquid Trust is the most popular unisex product in the Love Scent catalog. It contains an important pheromone that has been linked to a wide range of human social behavior. It can improve relationships, ease stress, promote cooperative behavior, and more, with virtually no bad side effects. These qualities make Liquid Trust a popular everyday pheromone for everyone from salespeople to teachers to stay-at-home parents.
Liquid Trust is unscented, and has virtually no scent of its own. Unlike a lot of our products, it is also safe to apply to clothing. We recommend applying it around the neck in addition to the usual pulse points, to ensure that the wearer benefits from the self-effects.
A 0.4 oz spray bottle of Liquid Trust is yours for $29.95. If you haven't tried this popular product yet, now is the perfect time!

4. Chikara Unscented ($59.95)
The fragrance-free Chikara Unscented contains an incredibly well-balanced formula of seven different pheromones, including AndrosteNOL, AndrosteNONE, and AndrosteRONE. The formula increases your confidence and social magnetism without being aggressive or overbearing, whether you're at work or enjoying a night in with your friends. These balanced and dependable qualities have made the Chikara formula the most popular men's formula at Love Scent.
Unlike many unscented formulas containing sex pheromones, Chikara Unscented does not have too strong a smell of its own, and is therefore safe to wear without a cover scent. Simply spray on your pulse points and you're ready to go.
A 15 ml spray bottle of Chikara Unscented is yours for $59.95. Order this popular everyday pheromone today!
5. W.A.G.G. ($69.95)
Short for "What A Great Guy" (because that's what people will be saying about you when you wear it), W.A.G.G. contains only the social pheromone AndrosteNOL. This "icebreaker" pheromone makes you friendlier and more approachable to others, and elevates the mood and reduces the stress of everyone exposed to it. It's a great social lubricant in any situation, and can improve your relationships with just about everyone in your life. Because it has no unpleasant side effects to speak of, it's a solid everyday pheromone that you can depend on.
Because its key ingredient does not have a strong or unpleasant smell, W.A.G.G. can be worn without a cover scent. Apply to your pulse points and under your nose for best results.
You can order a 10 ml dripper-top bottle of W.A.G.G. for $69.95. Add this excellent pheromone to your collection today!
UPDATE: We no longer carry W.A.G.G., but we have several other products with the same key ingredient of Androstenol. Try the Love Scent Pheromone Oils, or pure Androstenol!
There you have it! If you've been looking for some fuss-free everyday pheromones to add to your collection, we hope this list has given you some ideas. And don't forget to use the code VETERANSDAY at checkout when you order!
What everyday pheromones do you have in your collection? Tell us about them in the comments! Also feel free to contact us directly with any questions, comments, or concerns. And be sure to subscribe to our newsletter to hear about blog posts, exclusive promotions, new products announcements, and more!
These statements have not been evaluated by the Food and Drug Administration. These products are not intended to diagnose, treat, cure, or prevent any disease.