3 Unique Pheromone Products With Interesting Ingredients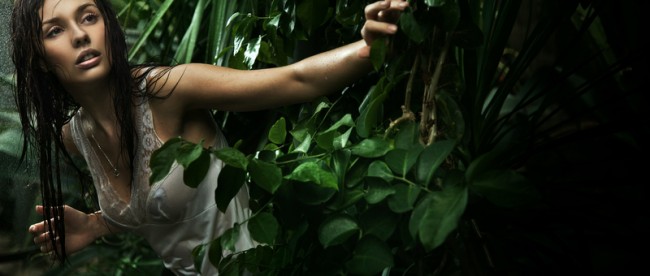 Happy weekend, Love Scent fans. Recently, we announced our new Product Research and Development program, and invited all of you to join us in testing new and cutting edge products. We're developing products with new and unique pheromone ingredients that bring something more to the table than the usual androsteNONE, androsteNOL, and androstadienone found in most pheromone products. In the meantime, we already have a few very interesting products you might be interested in trying out if you'd like something new NOW. Read on to learn about a few of them.
1. Phero-X
Phero-X is probably the most complicated pheromone product we sell. It comes straight from Russia, and includes pheromones not found in any other product we carry, such as dehydroepiandrosterone and 3-epi-androstenol. We can't even tell you a whole lot about these pheromones, other than that they provide a very unique flair to Phero-X that you will not find in any other product. Phero-X carries a certain air of mystery that definitely will turn some heads in your direction. If you like something a bit on the exotic side, make sure to check out Phero-X.
UPDATE: We no longer carry Phero-X. Try Chikara instead!
2. Cleo Pheromones for Women Beta-Nol
Beta-androstenol is a somewhat recent discovery in the pheromone world. It has properties similar to regular androstenol, a very social pheromone that helps break the ice. Beta-androstenol is also a great ice-breaker pheromone, but it promotes a much deeper connection. Expect to have long, personal conversations with others while wearing anything with beta-androstenol. Currently, we only sell it by itself, and in Cleo Beta-nol.
UPDATE: We no longer carry Cleo products. Instead, try Love Scent Pheromone Oils or Liquid Trust, or combine them together!
3. Impi Pheromones
Impi Pheromones includes herbal aphrodisiacs on top of a pheromone blend. Impi comes from South Africa, and its herbal blend adds a unique flair to the products that can feel a bit more natural than some of our other products. If you enjoy natural products and things like incense, Impi might be a great fit for your personality.
UPDATE: We no longer carry the Impi products. Try NPA for Men instead!
That's all for this week. Please leave a comment below the article if you have any questions, comments, concerns, or topics you'd like us to cover in future blog posts, and make sure to subscribe to our newsletter to get some free samples, and to be updated on new blog posts, products, and promotions. Also, be sure to check out our Product Tester program (for FREE) so that you can test the next product that would appear on this list before it's even released!
These statements have not been evaluated by the Food and Drug Administration. These products are not intended to diagnose, treat, cure, or prevent any disease.