Women's Sexual Pheromones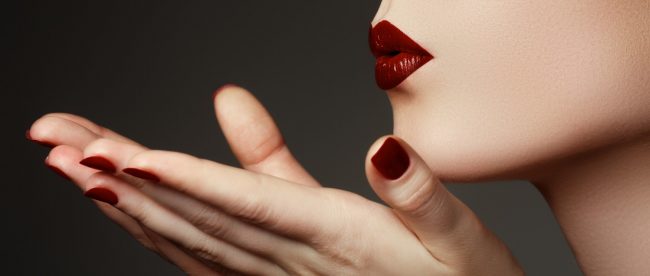 Happy Friday, Love Scent fans!
Today we're going to take a look at our best sexual pheromones for women!
Women's sexual pheromones are designed to help women light a spark in a new relationship, or rekindle the flame in an old one. They enhance sex appeal, confidence, and femininity, and allow you to connect–physically and emotionally–with your partner. If you need to bring something special to your intimate relationships, sexual pheromones can be a great asset.
As with all sex pheromones, there are two main things to keep in mind when experimenting with women's sexual pheromones. First, only use them in your personal life–these aren't something you should wear to work or to family gatherings. And second, sex pheromones tend to have strong odors, so be prepared to pair them with your favorite perfume.
All right, let's take a look at our most popular women's sex pheromones!
Primal Women is our most popular women's product overall. As women's sexual pheromones go, this is arguably the best to start with! It contains a blend of copulins, potent sex pheromones that have strong effects on straight men, and AndrosteNOL, a social pheromone that brings walls down. This is a great one to use if you want a product that will improve your physical and emotional connection with your partner.
Because of its copulin content, Primal Women has a distinct and unpleasant odor. Luckily, this odor is easy to mask: just pair Primal Women with your favorite cover scent. Simply apply 1-2 drops of Primal Women to your pulse points and spray your chosen fragrance over it.
You can try Primal Women with the 1 ml Primal Women Mini for $9.95 or the full-size 10 ml Primal Women euro dropper bottle for $49.95. Order today!
The Love Scent Copulin Concentrate is the most advanced of our women's sexual pheromones. It's not one we recommend for beginners, but if you have some experience with pheromones, this may be the only sex pheromone you'll ever need! It contains the same copulins found in Primal Women, but at a much higher concentration. You can use it to turn any of your perfumes (or pheromone blends) into potent sex attractants that are particularly effective on straight men.
To use Love Scent Copulin Concentrate, add 5 ml of your favorite perfume to a separate container, such as a pocket atomizer. Add 1 drop of the Copulin Concentrate and shake to combine. Then apply to your pulse points. You can adjust the concentration by adding more copulins, 1 drop at a time, until you see the desired results. You can also mix it with other pheromones or add it to skincare products such as scented body lotions. Experiment as much as you like!
A 3.7 ml eyedropper bottle of Love Scent Copulin Concentrate is yours for $19.95. This small bottle could last you for years to come, so order yours today!
Super Primal for Her is one of our most beginner-friendly women's sexual pheromones. It contains the unisex sex pheromone AndrosteNONE at a relatively low, user-friendly concentration. You don't have to worry about easily overdosing on this one, as it's designed to be used a few drops at a time! It enhances your sex appeal, boosts your confidence, and gives you an authoritative edge–all of which can help you in your romantic life!
Super Primal for Her does not have an extremely strong smell, but we do recommend wearing it with your favorite perfume. This is because some people are sensitive to the smell of its pheromone ingredients. Just apply a few drops to your pulse points and spray your chosen cover scent over it!
A large 2 oz bottle of Super Primal for Her is yours for $49.95. Add this one to your collection today!
There you have it, Love Scent fans! If you've been on the lookout for tried-and-true women's sexual pheromones, we hope you give something on this list a try. We're sure that you'll be feeling confident, sexy, and fulfilled in your relationships!
What are your favorite women's sexual pheromones? Are they on this list, or do you have something else to recommend? Tell us about it in the comments! You can also contact us directly with your thoughts, questions, and concerns. And be sure to subscribe to our newsletter to get free samples and to hear about coupons, new products, and more!
These statements have not been evaluated by the Food and Drug Administration. These products are not intended to diagnose, treat, cure, or prevent any disease.