Our 5 Best Pheromones For Men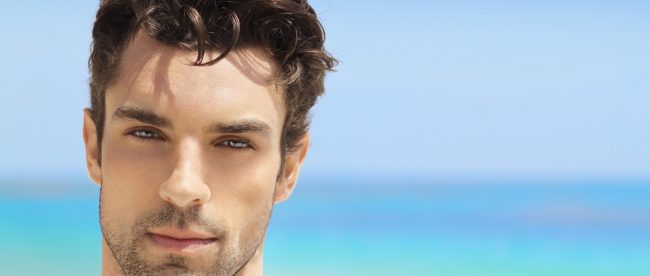 Happy Friday, Love Scent fans!
We hope everyone has been enjoying their summer! As a reminder, you can save 25% on your next order with our summertime sale. Just use the code LUVTHESUN22 at checkout!
Now, on to today's topic: our 5 best pheromones for men!
The pheromones on this list come from all ends of the pheromone spectrum, from beginner-friendly social pheromones to potent sex pheromones! Some are relatively new to the Love Scent catalog, and some have been around for years. All of them are popular, dependable formulas that would make a great addition to just about anyone's pheromone collection!
So, let's dive right in!
We're starting our list off strong with Chikara Pheromone Cologne for Men. This has been one of our most popular pheromones for men, if not the most popular, for many years! Its formula mixes social and sexual pheromones for a versatile range of effects. This is a good choice for date nights and special occasions, but it's also suitable for everyday wear! The balanced formula covers all your bases with minimal risk of pheromone overdose.
Chikara Pheromone Cologne's cover fragrance is distinctive and masculine, and helps draw people closer! No need to add your own cologne to this one. Just apply 1-2 sprays to the pulse points like the wrist and throat, and you're all set!
You can get Chikara in two ways: with the Chikara Pheromone Mini for $9.95, or the full-size 15 ml Chikara Pheromone Cologne spray bottle for $49.95. Order today!
Right behind Chikara in terms of popularity, Alpha-7 Unscented is a potent sex pheromone additive. Now, this pheromone is technically unisex, because men and women alike naturally produce its key ingredients: AndrosteNONE and AndrosteRONE. However, men typically produce these pheromones at higher levels. On top of that, Alpha-7's authority-enhancing, confidence-boosting, and sexually-charged effects make it a more popular choice for men.
Alpha-7 Unscented contains no cover fragrance. This isn't a product to skip the cover scent with, either! Its high sex pheromone concentration gives it a distinctive smell similar to body odor. But that odor is easy to mask with a cologne! Just apply a drop of Alpha-7 to your pulse points and spray your favorite cologne over it!
You can try Alpha-7 Unscented with the Alpha-7 Mini for $9.95, or get the full-size 10 ml Alpha-7 Unscented euro dropper bottle for $49.95. Add this one to your collection today!
Edge Pheromone Cologne with Sandalwood's versatile formula has made it one of our most popular pheromones for men. That formula blends the sex pheromones AndrosteNONE and AndrostaDIENONE with the social pheromone AndrosteNOL for a wide variety of effects. This cologne enhances your sex appeal and masculinity while keeping you approachable and socially dynamic. What's not to love? The roll-on bottle makes application easy, too!
Edge Pheromone Cologne with Sandalwood already contains a classic, warm sandalwood fragrance. No added fragrance needed here! Just apply a 1-inch stripe to your pulse points before date nights or other romantic occasions.
A 10 ml roll-on bottle of Edge Pheromone Cologne with Sandalwood is $39.95. Get your bottle today!
The newest addition to our catalog, SuperMone Pheromone Cologne quickly became one of our most popular pheromones for men. We developed this formula on a foundation of decades of pheromone research. It blends the social pheromone AndrosteNOL with the male sex pheromone AndrostaDIENONE. This combination enhances you attractiveness, masculinity, and confidence, and will make you especially appealing to women.
SuperMone Pheromone Cologne already contains a masculine cover fragrance, so you won't need to pair it with your own cologne. Just apply 1-2 sprays to your pulse points and you're ready to go!
A 15 ml spray bottle of SuperMone Pheromone Cologne is $44.95. Order now!
Super Primal for Him is the perfect choice for men who need an everyday pheromone that is suitable for work, romantic anniversaries, nights out with friends at the bar, or days spent with family. It's also great for men who tend to come across as dominant or overbearing, and who need help smoothing out their rough edges. These benefits are all thanks to its key ingredient of AndrosteNOL, which elevates the mood, reduces stress, and improves your social magnetism.
Super Primal for Him does not contain a cover fragrance, but it does not have a very strong pheromone odor. Many men find that they can wear it without a cover scent. Just apply a few drops to your pulse points and, if you so choose, spray your favorite cologne over it!
A large 2 oz eyedropper bottle of Super Primal for Him is yours for $49.95. Order today!
There you have it, Love Scent fans! Some of our best pheromones for men. We hope you give these great products a try! And don't forget to save 25% when you order them by using the code LUVTHESUN22 at checkout!
Have you tried any of the above pheromones for men, or know someone who has? What did you think of them? Do you have any other recommendations to add? Tell us about it in the comments! You can also contact us directly to share your comments, questions, and concerns. And be sure to subscribe to our newsletter to get free samples and to hear about coupons, new products, and more!
These statements have not been evaluated by the Food and Drug Administration. These products are not intended to diagnose, treat, cure, or prevent any disease.