3 Confidence-Boosting Pheromones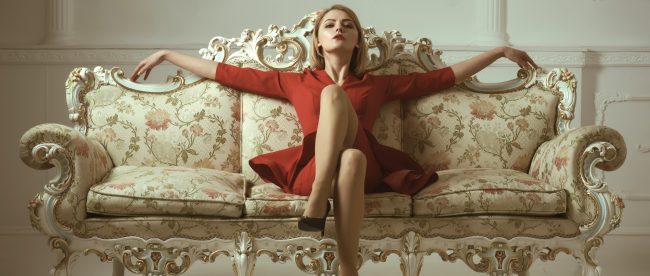 Happy Friday, Love Scent fans!
This week, we're going to be looking at some fantastic confidence-boosting pheromones!
These pheromones can raise your confidence in many areas of your life. Need a self-esteem boost in your love life? Need to get a mental edge when supercharging your professional life? Or just need some extra help powering through your day-to-day tasks? Whatever you need help with, these products can help you out!
Let's take a look!
Alpha-7 Unscented is the most potent of our confidence-boosting pheromones. It contains a high concentration of AndrosteNONE, a sex pheromone with strong positive effects on confidence and perceived authority. (In other words, AndrosteNONE doesn't just make you feel more confident, but makes you appear more confident and dependable to others, too!) The formula also contains AndrosteRONE, another confidence-booster that helps take the sometimes-aggressive edge off of AndrosteNONE.
Alpha-7 Unscented contains no added fragrance. Like most unscented pheromones, though, it has a strong natural pheromone odor. That odor isn't particularly pleasant, so we recommend always pairing Alpha-7 with your favorite cologne or perfume. Just apply 1-2 drops of the pheromones to your pulse points, and spray your fragrance over it. And be warned: this is a very potent formula that should be used sparingly for best results!
You can add Alpha-7 Unscented to your collection in two ways: with the 1 ml Alpha-7 Unscented Mini for $9.95, or the full-size 10 ml Alpha-7 Unscented euro dropper bottle for $49.95. Order today!
Chikara Pheromone Cologne is one of our top confidence-boosting pheromones for men. Like Alpha-7 Unscented, it contains the powerful sex pheromones AndrosteNONE and AndrosteRONE. Also included in its formula are AndrostaDIENONE, a men's sex pheromone that enhances masculinity and improves social cooperation, and AndrosteNOL, a mood-elevating social pheromone. All of these pheromones help you to feel and display confidence in all areas of your life!
Chikara contains an attention-getting fragrance, so you do not need to pair it with a cologne. Simply apply to your pulse points whenever you need a confidence boost!
You can try Chikara with the 1 ml Chikara Pheromone Mini for $9.95, or the 15 ml Chikara Pheromone Cologne for Men spray bottle for $49.95. Add this one to your collection today!
Super Primal for Her is one of our more user-friendly confidence-boosting pheromones. It has a relatively low concentration of the sex pheromone AndrosteNONE. When used sparingly, AndrosteNONE enhances your confidence and authority. Use too much, though, and other people will think of you as aggressive and overbearing. Super Primal for Her contains an easy-to-use amount of this potent pheromone, so it's much less likely that you'll accidentally overdose!
Super Primal for Her does not have a very strong pheromone odor, but it still works best with a cover scent. Apply a few drops to your pulse points and spray your favorite fragrance over it! You can wear it by itself, or in combination with other pheromones. The choice is yours!
A large 2 oz eyedropper bottle of Super Primal for Her is yours for $49.95. Order a bottle today!
There you have it, Love Scent fans! Our best confidence-boosting pheromones. Whatever your reasons are for needing a little help elevating your confidence, we hope you give something on this list a try!
What are your favorite confidence-boosting pheromones? Are they on this list, or do you have something else to recommend? Share your thoughts and recommendations in the comments! You can also contact us directly to share your comments, questions, and concerns. And be sure to subscribe to our newsletter to get free samples and to hear about coupons, new products, and more!
These statements have not been evaluated by the Food and Drug Administration. These products are not intended to diagnose, treat, cure, or prevent any disease.