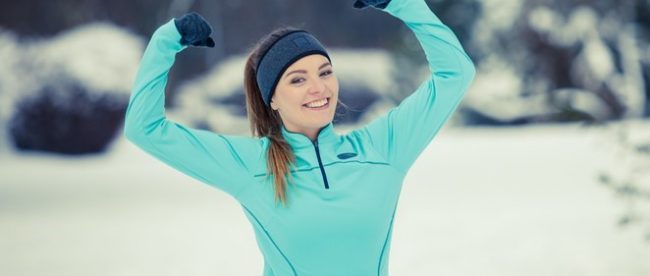 Happy Friday, Love Scent fans!
Christmas is right around the corner, and we're offering you 30% off on all your holiday shopping! Use the code STOCKINGSTUFFERS21 at checkout to save on everything in the Love Scent catalog. Get something for your loved ones, or treat yourself to your Love Scent favorites! Just be sure to order now, while the savings last!
All right, on to today's topic: pheromones for energy boosts during dreary winter weather! These products contain pheromones that sharpen the mind, energize the body, and give you what you need to tackle the day–even when you'd rather just stay inside under a warm blanket!
Let's dive right in!
Alpha-7 Unscented contains 2 sex pheromones in a fragrance-free oil base. First up is AndrosteNONE, the "alpha" pheromone, which fills you with confidence and stimulates your body and mind. Next is AndrosteRONE, a milder sex pheromone that also has confidence-boosting effects. Just a drop of Alpha-7 can have you feeling pumped up and ready to go, no matter what the day has in store! It's a great way to give yourself a lift before winter workouts or busy, errand-filled days.
While Alpha-7 contains no added fragrance, it does have a natural pheromone odor. Most people find its natural smell similar to body odor. For this reason, we recommend always wearing it with a cover scent. It can be a perfume or cologne, body spray, essential oil blend, or anything else you like! Just apply a drop to your pulse points and then apply the fragrance over it!
You can try Alpha-7 with the 1 ml Alpha-7 Mini for $9.95, or get a full-size 10ml Alpha-7 Unscented euro dropper bottle for $49.95. If you've been looking for pheromones for energy, order Alpha-7 today!
Chikara Pheromone Cologne contains a blend of pheromones that work together to make it one of our best pheromones for energy. Its formula includes the confidence-boosting, mind-stimulating sex pheromones AndrosteNONE and AndrosteRONE. It also contains AndrosteNOL, a social pheromone that helps men in particular with their mental focus. A fantastic and unique fragrance accompanies the pheromones. All in all, this is a great pheromone for those days when you need a mental or physical boost!
Chikara Pheromone Cologne already has a cover fragrance, so you don't need to combine it with your own cologne. Just apply 1-2 sprays to your pulse points before you head out the door!
You can try Chikara with the Chikara Pheromone Mini for $9.95, or get a full-size 15 ml Chikara Pheromone Cologne atomizer for $49.95. Order yours today!
If you're looking for pheromones for energy, but want something that won't be too intense, Super Primal for Her is for you! (Even if you're a guy: despite its name, this product is actually unisex!) This unscented pheromone contains a user-friendly concentration of the sex pheromone AndrosteNONE. The relatively low concentration lets you reap all the energizing benefits of the pheromones without the risk of agitation that higher concentrations can bring.
Super Primal for Her is unscented, and while it does not have as strong an odor as some sex pheromones, we do recommend wearing a fragrance with it. Just apply 1-2 drops of the pheromones to your pulse points, and apply your favorite fragrance over it!
A large 2 oz eyedropper bottle of Super Primal for Her is yours for $49.95. Order today!
There you have it, Love Scent fans! If you've been looking for pheromones that can give you an energy boost this winter, we hope you have some ideas now! And don't forget to save 30% on anything you order between now and Christmas by using the code STOCKINGSTUFFERS21 at checkout!
Do you use pheromones for energy boosts or motivation? Which do you use? Are they on this list, or do you have other recommendations to share? Tell us all about it in the comments! You can also get in touch with us to learn more or to share your comments and concerns. And be sure to subscribe to our newsletter to get free samples and to hear about coupons, website updates, and new products!
These statements have not been evaluated by the Food and Drug Administration. These products are not intended to diagnose, treat, cure, or prevent any disease.