3 Pheromones For A Mood Boost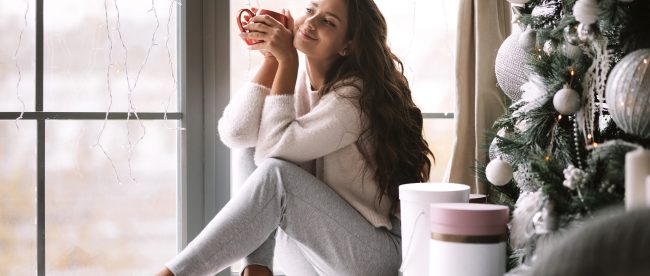 Happy Friday, Love Scent fans!
First of all, a reminder that you can save 30% on your next order by using the code STOCKINGSTUFFERS21 at checkout! This offer is good on everything in our store, from pheromones to atomizers to massage candles, so order all your favorites while the savings last!
Now, on to today's topic: our best pheromones for a mood boost!
Winter can be a dreary time, especially for those of us who live in chilly northern climates. If the shorter days, hectic holiday schedules, and cooler temps have you feeling a little sluggish, we're here to help!
Pheromones are a great way to improve your mood whenever you need a little boost. They can help you feel less stressed, more positive, and more relaxed. So, whether you need help de-stressing before holiday get-togethers or just want to enjoy your quiet night in with a hot drink and your favorite show, pheromones can help you out! But not all pheromones work the same way: you need to choose the right one for the job!
So, without further ado, let's take a look at our best pheromones for elevating your mood and keeping your spirits high!
The Love Scent Pheromone Oils are one of our top-selling products, and are some of our best pheromones for a mood boost too! These scented oils contain the social pheromone AndrosteNOL. This versatile pheromone is a favorite among pheromone fans, and it's not hard to see why! It lifts the mood, reduces stress, and gives you an overall positive outlook on life. It can also help you feel more focused and clear-headed, which can be especially helpful in winter!
The Love Scent Pheromone Oils come in ten different fragrance options, so you're sure to find one you like! Choose from classics like Sandalwood or Musk, cheerful florals like Honeysuckle or Floral Garden, distinctive scents like Woodland and Smoky Amber, and more. 1-2 drops on the pulse points are all you need to start feeling great!
A 3.7 ml bottle of any of the Love Scent Pheromone Oils fragrance options is yours for $9.95. Order today!
Liquid Trust has been one of our most popular products for many years. It also happens to be one of our best pheromones for a mood boost! It contains a social pheromone that plays a key role in our relationships, as well as the warm and fuzzy feeling we get when we spend time with people we love.  Many people find that Liquid Trust puts them in a relaxed, peaceful mood, and that it helps them feel good about what's going on in their life. It will have the same positive effect on everyone around you, too!
Liquid Trust is unscented, and it does not have an unpleasant pheromone odor like some other unscented pheromones. This means that you can wear it with or without a cover fragrance! Apply to the wrists and around the neck for best results. A spray or two is all you'll need!
Liquid Trust comes in a 7.5 ml spray bottle. Order yours today!
Super Primal for Him contains the same powerhouse social pheromone, AndrosteNOL, found in the Love Scent Pheromone Oils. But Super Primal for Him is unscented! So, if you're looking for pheromones for a mood boost but can't do fragrances, this is the choice for you! You'll get the same positive effects of improved mood and reduced stress, just without the added scents. And don't worry: despite the name, Super Primal for Him is suitable for people of any gender!
You can use Super Primal for Him with or without a cover scent. Just apply 1-2 drops to your pulse points and, if you choose, spray your cover scent over it. Wear it any time you need a little mental pick-me-up!
A large 2 oz bottle of Super Primal for Him is yours for $49.95. Add this one to your collection today!
There you have it, Love Scent fans! If you've been looking for pheromones for a mood boost, we hope this list has given you some ideas! Now you're ready to keep your spirits high and hour mind sharp throughout the winter. And don't forget to save 30% on any of the above products (along with anything else in the Love Scent catalog) by entering the code STOCKINGSTUFFERS21 at checkout!
Have you ever used pheromones for a mood boost? Which did you choose? How did it work out for you? Share your experiences in the comments! And don't hesitate get in touch with us to share your comments and concerns. And be sure to subscribe to our newsletter to get free samples and to hear about coupons, website updates, and new products!
These statements have not been evaluated by the Food and Drug Administration. These products are not intended to diagnose, treat, cure, or prevent any disease.