Pheromone Gifts For Mother's Day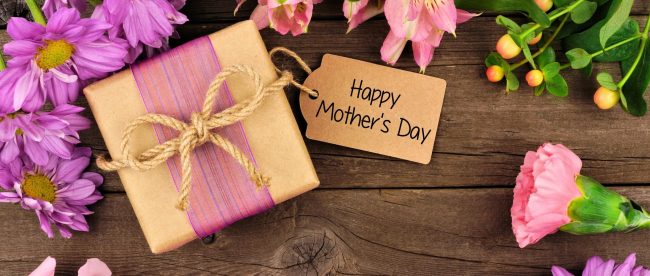 Happy Friday, Love Scent fans!
Mother's Day is just around the corner! To celebrate, we're offering 25% off your next order. Just use the code MOTHERSDAY21 at checkout! This offer is good on everything in the store, from pheromones to supplies to cover fragrances, so place your orders and save big today!
And, if you plan to give your mother the gift of pheromones this year, we have some ideas for you! On the other hand, if you think your mom isn't interested in pheromones…we still have some ideas for you! Let's take a look–starting with the pheromones!
Our Love Scent Pheromone Oils make perfect pheromone gifts for Mother's Day. They contain the mild and versatile social pheromone called AndrosteNOL. This pheromone reduces stress and creates a warm, friendly, open environment. It can help improve your mother's relationships with friends, colleagues, and family, and give her mood and confidence a boost too!
The Love Scent Pheromone Oils come in ten different fragrance options. Popular options include Honeysuckle, Musk, Sweet Cream, and Floral Garden. Have a look at the options and pick out whatever Mom would like best! Tell her to apply 1-2 drops wherever she normally wears perfume.
A 3.7 ml bottle of any of the Love Scent Pheromone Oils' fragrance options is $9.95. Order a bottle or two for your mother today!
Of all our pheromone gifts for Mother's Day, Liquid Trust is probably the very best. It contains a social pheromone that plays a big role in mother-child bonding. In addition to its maternal effects, Liquid Trust helps create a low-stress, trusting environment. It's perfect for all sorts of occasions, from family get-togethers to days out with friends to long days at the office! It's also totally unscented and does not require a cover fragrance, so Mom can wear it even if she's sensitive to perfumes.
Liquid Trust works best when applied to the wrists and around the neck. As we already said, it does not need a cover scent, but Mom can pair it with her favorite perfume if she wants! Tell her to apply Liquid Trust to the pulse points and spray her favorite scent over it.
A 7.5 ml spray bottle of Liquid Trust is yours for $24.95. Order now!
If you think your mother is both ready to try pheromones and ready to take a few extra steps when using them, pure AndrosteNOL would make a great Mother's Day gift! AndrosteNOL is the same pheromone found in the Love Scent Pheromone Oils. It's a powerhouse social pheromone, with positive effects ranging from elevated mood to reduced stress to improved social magnetism. This pure concentrate can turn any of Mom's favorite fragrances into a dynamic pheromone perfume!
Our pure AndrosteNOL is not complicated to use, but there are some extra steps required. Have your mother put at least 5 ml of her favorite fragrance in a separate container, like an atomizer or roll-on, and have her add one single drop of pure AndrosteNOL to those 5 ml. She can experiment with that ratio for a few days, and add more of the pheromones (one drop at a time) if she needs more!
A 6 ml screw-cap bottle of pure AndrosteNOL concentrate is $39.95. This will last your mother for years to come, so order today!
If you don't think Mom is ready to try pheromones, we recommend essential oils instead! These plant-based, all-natural oils bring all kinds of positive effects to the table. Whether your mother is into aromatherapy, crafting, or DIY perfumery, or interested in getting into any of the above, essential oils make the perfect gift!
Our essential oil options include:
You can get individual bottles of any of the above oils, or get them all together in the gift-ready Aromatherapy Sampler!
Individual essential oils are available in 10 ml bottles for $5.95 apiece, and the Aromatherapy Sampler is $24.95. Order today!
If your mother needs a cover fragrance for her Mother's Day pheromone gift, or would prefer something pheromone-free and easy-to-use, consider our selection of women's perfumes! We have a range of options from brands including Black Onyx, Fragluxe, and Etoile Parfums! We also have a selection of gift sets containing perfumes and body lotions and shower gels. Treat mom to something special this year!
Our women's perfumes start at $9.95. Order something for Mom's perfume collection today!
There you have it, Love Scent fans! If you've been on the lookout for pheromone gifts for Mother's Day this year, or even pheromone-free gifts, we hope this list has given you some ideas! And don't forget to save 25% when you order with the coupon code MOTHERSDAY21!
Have you ever given your mother pheromones as a Mother's Day gift? How did she like them? Do you think she'd like anything on this list? Share your thoughts in the comments! You can also contact us directly to share your comments, questions, and concerns. And be sure to subscribe to our newsletter to get free samples and to hear about coupons, promotions, new products, and more!
These statements have not been evaluated by the Food and Drug Administration. These products are not intended to diagnose, treat, cure, or prevent any disease.