Mother's Day Gifts For 2020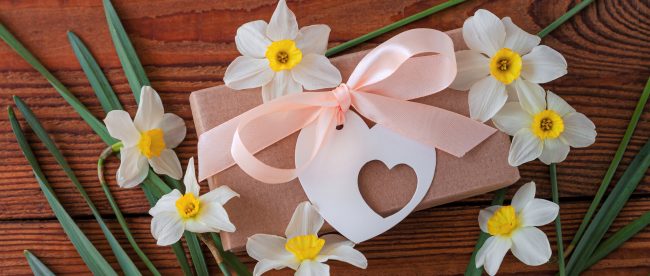 Happy Friday, Love Scent fans!
First things first: this week's Weekly Special!
Remember, these Weekly Specials let you try one of our best-selling, highest-quality products for an incredible price. We know that money is tight for most people right now, and we believe that quality pheromones should be available to everyone…even in times of economic uncertainty. So, every week, we're picking one of our best pheromones–a popular, dependable, top-quality formula–and offering it to you for 50% off! This is a great opportunity to try one of the best pheromones money can buy, or stock up on favorites for your collection.
This week's offer is particularly special: for one week only, get a bottle of pure, reagent grade AndrosteNOL for only $29.95!
Our pure AndrosteNOL is a potent pheromone concentrate that can turn any perfume, cologne, body spray, essential oil blend, or other scent into a powerful pheromone fragrance. Its concentration is 1 mg dry weight of pheromones to 1 ml of carrier fluid–the highest concentration possible. (Go higher, and the formula becomes unstable.) Just one drop in a few milliliters of your favorite fragrance can give you great results. One small 6 ml bottle of pure pheromones can let you make DIY pheromone fragrances for years to come!
Now, our pure pheromones were designed mostly for people with experience in working with pheromones. Many of our pure pheromones require special care to achieve good results. But AndrosteNOL is a gentle, user-friendly social pheromone, so anyone can feel free to experiment! It has a huge range of positive effects and no bad side effects to speak of. It's a great pure pheromone to start with, and a great pheromone to have overall! (To learn more about how to use pure pheromones, look here and here.)
And, for one week only, you can add this valuable product to your collection for $29.95! Remember, one bottle can let you make your own pheromone fragrances for many years, so this is an exceptionally good opportunity. Order your pure AndrosteNOL now!
All right, now let's turn to the other matter at hand: Mother's Day!
Mother's Day is just over a week away. This will be a unique Mother's Day for many moms across the country, as big gatherings packed full of family will not be possible for many of us. But you can still let Mom know you're thinking of her from a distance!
Here are some ideas for thoughtful and affordable Mother's Day gifts to send Mom this year!
1. Essential Oils (starting at $4.95)
If you're not sure about getting Mom pheromones this year, consider essential oils instead. These pure, plant-derived oils are always thoughtful Mother's Day gifts. They have many uses, including:
Whether Mom is already an essential oils aficionado, or someone who has expressed interest in getting started, these oils would make a great gift. You can get them individually, or get all six of our options in an aromatherapy sampler. Consider pairing them with a diffuser necklace or bracelet, or put together a DIY craft kit for her to experiment with!
You can get individual 10 ml bottles of 6 different essential oil scents for $4.95 apiece. Or, get Mom a 6-bottle aromatherapy sampler for $29.95. Order now!
2. Pheromone-Free Perfumes ($starting at $9.95)
These make good Mother's Day gifts for moms who might not want to start with pheromones just yet, as well as moms who do want to experiment with pheromones and who need a great cover fragrance to pair with them! We have a selection of pheromone-free perfumes in a range of scent profiles. Whether Mom likes floral, spicy, fruity, or musky scents, we have something she'll like.
You can get Mom a bottle of perfume, or a gift set that combines perfume with lotions or shower gels. Have a look at our selection and find something your mother will love!
Our selection of pheromone-free perfumes starts at $9.95 a bottle. Order today!
3. Love Scent Pheromone Oils ($9.95)
If you'd like to introduce Mom to the world of pheromones this year, our Love Scent Pheromone Oils are a great choice! These AndrosteNOL-infused oils make great Mother's Day gifts for pheromone experts and newbies alike. They come in a variety of fragrance options and are one of the most user-friendly pheromones around. Mom will smell great and feel great while wearing them!
The Love Scent Pheromone Oils come in 10 different fragrance options. They all have the same pheromone content, just different cover scents added. For Mother's Day gifts, we recommend Honeysuckle, Floral Garden, Musk, and Sweet Cream. But feel free to choose whatever you think your mother will like! Then just tell her to apply 1-2 drops to her pulse points.
A 3.7 ml bottle of any of the Love Scent Pheromone Oils fragrance options is $9.95. These oils make excellent Mother's Day gifts, so order now!
4. Liquid Trust ($24.95)
Liquid Trust is one of our most thoughtful Mother's Day gifts. It contains a special pheromone that is associated with parenting, especially motherhood. This pheromone helps mothers bond with their children, and helps maintain those bonds into adulthood. It also promotes relaxation, reduces anxiety, and builds trust. What better way to show appreciation and love for your mom than a bottle of the pheromone that helps make the mother-child relationship so special?
Liquid Trust is unscented, and does not need an additional cover fragrance. Just have Mom spray it around her neck and tell her to enjoy its soothing effects.
A 7.5 ml bottle of Liquid Trust is $24.95. Order a bottle for Mom today!
5. Pure AndrosteNOL ($29.95 for a limited time)
This is another one of our Mother's Day gifts for moms who are interested in pheromones: this week's Weekly Special, pure AndrosteNOL! This potent concentrate will let Mom turn any of her favorite perfumes into a pheromone fragrance. AndrosteNOL's effects range from improved mood to greater social magnetism to enhanced confidence. Any mother will appreciate these positive effects!
All Mom has to do is add one drop of pure AndrosteNOL to 3-5 milliliters of her favorite perfume. She can also add it to essential oil aromatherapy blends, unscented lotions, and handcreams. It's an especially great gift for DIY-loving moms!
For one week only, our pure AndrosteNOL is available for $29.95. Order a bottle or two today!
There you have it, Love Scent fans! Our best Mother's Day gifts for all the moms in your life. We wish all the moms in the Love Scent family the very happiest of Mother's Days, and hope you find some relaxation and joy even in these hectic times!
And don't forget to check out this week's Weekly Special: a 6 ml bottle of pure AndrosteNOL for only $29.95! This really is a fantastic deal, so we hope you take advantage of the savings before they're gone!
Feel free to contact us with all your questions, comments, and concerns. And don't forget to subscribe to our newsletter to be the first to hear about blog posts, new products, exclusive promotions, and more!
These statements have not been evaluated by the Food and Drug Administration. These products are not intended to diagnose, treat, cure, or prevent any disease.