Pheromone Self-Effects: An Overview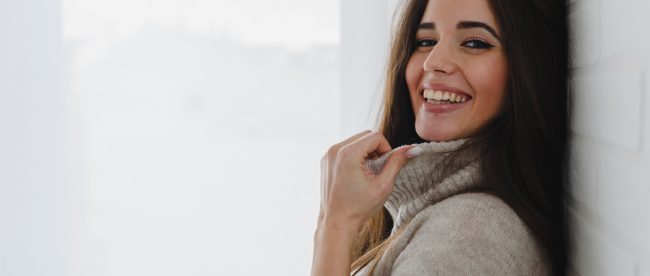 Greetings, Love Scent fans!
First of all, we want to announce a new savings opportunity here at Love Scent! Every week, we will be having a Weekly Special featuring one of our most popular products. These Weekly Specials will take 50% off the original price of the product–no coupon code required! First up is Chikara Pheromone Cologne for Men, now available for $29.95 for one week only!
Be sure to check back every Friday to see what the next Weekly Special will be! We will announce it on our home page, newsletter, and blog.
Now, on to today's topic: pheromone self-effects!
We all know that pheromones can have powerful effects on other people, and most people wear them for that reason. The average pheromone user wears these products to sexually or romantically attract someone else. Almost as common are people who wear pheromones to give other people the impression that they (the wearer) are confident, authoritative, and dependable. These are great reasons to use pheromones, but they aren't the only reasons!
It's important to remember that pheromones do not only affect the people around you. They affect you, too! Humans detect pheromones through the vomeronasal organ, or VNO for short. The VNO picks up pheromones regardless of their source, meaning that you will be affected by any pheromones you wear.
Of course, it's also important to remember that different people respond to pheromones in different ways, so pheromone self-effects will not be identical for everyone. (As we've said before, pheromones aren't magic potions, and their effects can naturally vary.) That said, many pheromones have well-established self-effects that affect most of the people who wear that pheromone. If you're interested in a particular pheromone's self-effects, it's always a good idea to try it out to see if it works for you!
One final note before we get into more details: many pheromones have overlapping self-effects. A single pheromone molecule can increase your focus and energy levels, elevate your mood, and give you a boost of self-confidence. These self-effects also overlap with their effects on others (a pheromone that boosts your confidence can also enhance your sex appeal to others), so keep both types of effects in mind when choosing a pheromone.
Let's take a look at some useful pheromone self-effects now, and some pheromones to try if you're interested in those self-effects!
ENERGY AND FOCUS
One popular self-effect of certain pheromones: the ability to improve your energy and ability to focus. These pheromones give you a little mental boost that helps you tackle the day's tasks, whether you're working on a big project, developing a new workout routine, or just trying to focus on your day-to-day responsibilities.
Two pheromones that are especially helpful here are AndrosteNOL and AndrosteNONE. Research shows that AndrosteNOL can help men in particular stay focused on an important task; many women also self-report that AndrosteNOL has similar effects on their ability to focus. And fans of AndrosteNONE have reported that it improves physical energy levels in all genders.
If you would like to experiment with these self-effects, here are some products to try:
Love Scent Pheromone Oils ($9.95)
The Love Scent Pheromone Oils contain AndrosteNOL. They are available in ten fragrance options–some masculine, some feminine, some unisex–and can be worn on the upper lip to help you improve your focus and energy levels. Pick whatever fragrance you like.
A 3.7 ml bottle of Love Scent Pheromone Oils is only $9.95, so order today!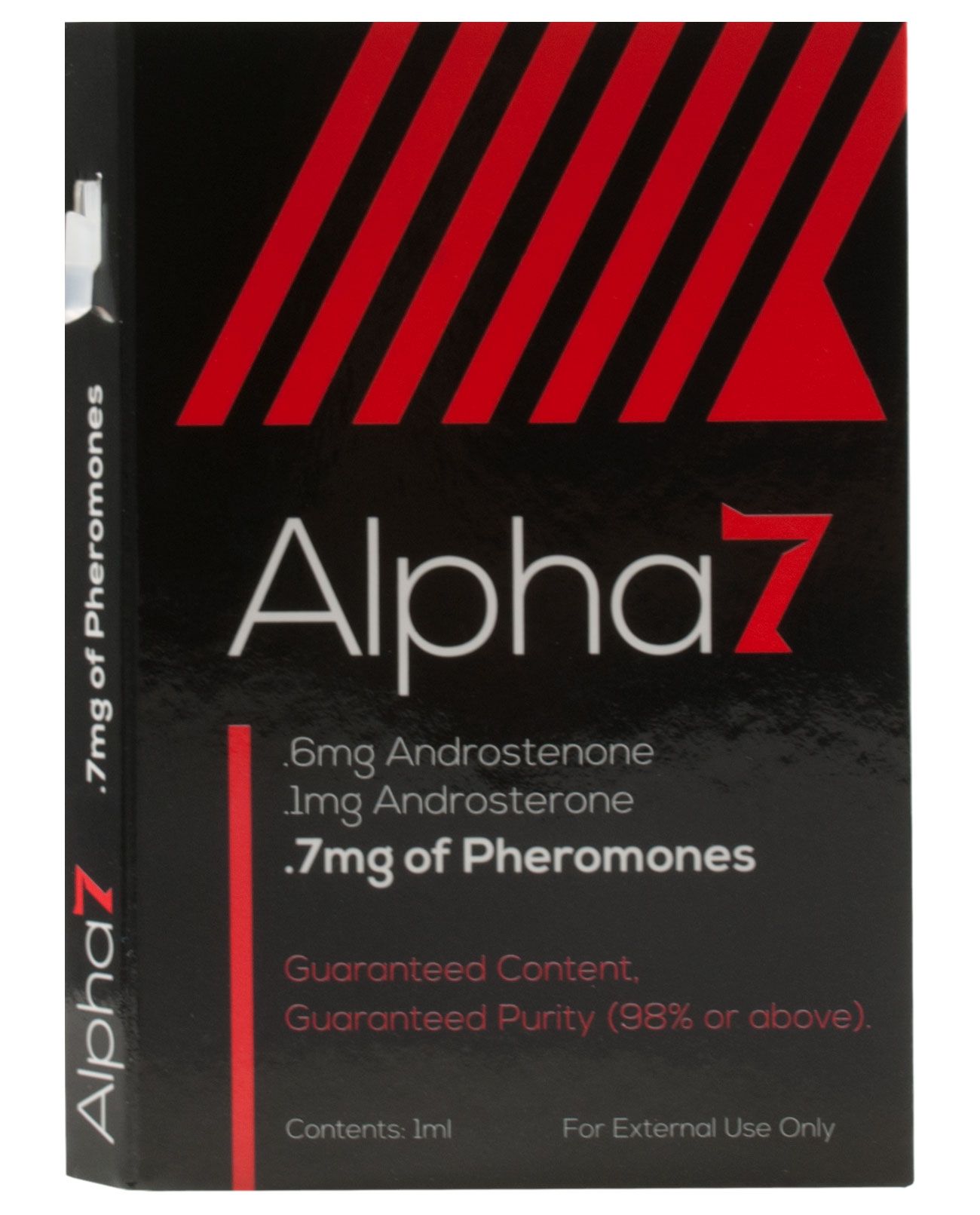 Alpha-7 Unscented Mini ($9.95)
The Alpha-7 Unscented Mini contains a mix of AndrosteNONE and AndrosteRONE. The AndrosteNONE can enhance your natural energy levels, helping you get through a workout, a home project, or just a daily to-do list. It should be used very sparingly for best results: a tiny dab on the upper lip, less than a full drop, is all most people will need; don't use more unless you're sure you need it.
The 1 ml trial-size Alpha-7 Unscented Mini is $14.95. Give this energy-boosting formula a try today!
SELF-CONFIDENCE
Another popular pheromone self-effect: an increase in self-confidence. There are different types of self-confidence, of course, and different pheromones affect different types. Some improve your general self-esteem; others improve confidence in your sex appeal. Whatever type of confidence boost you need, there are pheromone self-effects that can help.
One of the best overall confidence-boosting pheromones is AndrosteRONE. This mild sex pheromone improves your self-esteem and gives you more confidence in your own abilities. Importantly, it does this without giving you an overbearing impression on others. You can therefore safely use AndrosteRONE without worrying about other people thinking of you as difficult.
If you'd like to try out the pheromone self-effects of AndrosteRONE, here are some products to try:
Alter Ego Gel Packets for Men (starting at $9.95)
Alter Ego Gel Packets for Men contain a scented mix of three pheromones, including AndrosteRONE, and a cologne. (The other two pheromones, AndrosteNOL and AndrosteNONE, improve focus and energy and, in many people, self-confidence.) Apply the pheromones to your upper lip and neck for best results.
Alter Ego Gel Packets for Men start at $9.95 for 10 packets. Order now!
Pure AndrosteRONE ($14.95)
If you'd like to experiment with AndrosteRONE, there's no better way than the pure stuff! Our pure AndrosteRONE contains the highest pheromone concentration available: 1 mg of pheromones per ml of carrier liquid. A little dab on your upper lip, right under your nose, will be enough for most people.
A 6 ml bottle of pure AndrosteRONE is yours for $19.95. Give it a try today!
ELEVATED MOOD AND REDUCED STRESS
Mood improvements are the most well-known of the pheromone self-effects, and the most popular. Even at the best of times, we can experience stress and pressure in our everyday lives. During uncertain times, those stresses can be harder to cope with. Using pheromones for their self-effects can help you cope with these stresses more effectively. This can lead to noticeable improvements in your mental wellbeing.
Social pheromones tend to work best to elevate your mood and reduce your stress. AndrosteNOL (mentioned above for its ability to enhance energy and focus) is the most common choice. It works directly on the behavioral centers of the brain to improve your life in many ways. Another option is a special social pheromone not found in most pheromone products, but which is the key ingredient in our popular Liquid Trust.
If you're interested in improving your mood and easing your stress, here are some products to try:
Liquid Trust ($24.95)
Liquid Trust's self-effects have made it one of our most popular products. This unscented product can be worn anywhere, at any time, and is especially useful for improving your own mental state. Wear it around your neck and on your upper lip for best results.
A 7.5 ml spray bottle of Liquid Trust is yours for $29.95. This is an excellent addition to any pheromone collection, so order today!
Pure AndrosteNOL ($39.95)
If you'd like to experiment with AndrosteNOL, our pure AndrosteNOL is a great way to do it. This concentrate contains 1 mg of pheromones per ml of carrier liquid. This is the highest concentration possible, meaning that you only need a very small amount to see results. Apply to the upper lip to get the best self-effects.
A 6 ml bottle of pure AndrosteNOL is yours for $49.95. This little bottle will last you many years, so order today!
BONUS: Chikara Pheromone Cologne for Men (limited-time offer: $29.95)
If you're a man who is interested in all of the self-effects listed above, Chikara Pheromone Cologne is an excellent choice for you! It contains a blend of several pheromones, including AndrosteNOL, AndrosteRONE, and AndrosteNONE. It's an excellent and highly popular pheromone with a long list of benefits–including its superb self-effects!
As we said above, Chikara Pheromone Cologne for Men is currently featured in our new Weekly Special. A 15 ml spray bottle is yours for $29.95. This offer is good for one week only, so order before this great savings opportunity is gone!
There you have it, Love Scent fans! We hope this helped inform you about the many pheromone self-effects you can enjoy. And we hope many of you take advantage of our new Weekly Specials! Remember to check back every week to see what will be featured next!
Do you use pheromones for their self-effects? What are your favorite pheromone self-effects? Share your thoughts in the comments! You can also contact us directly with all your questions, comments, and concerns. And don't forget to subscribe to our newsletter to be the first to hear about blog posts, new products, exclusive promotions, and more!
These statements have not been evaluated by the Food and Drug Administration. These products are not intended to diagnose, treat, cure, or prevent any disease.