Essential Oils for Spring Relaxation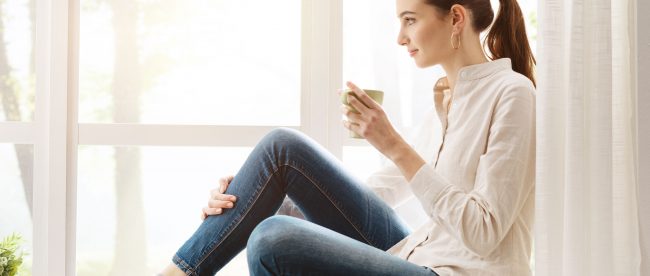 Happy Friday, Love Scent fans!
And happy springtime to all of you!
Spring has officially begun. Many of us are now enjoying warmer temperatures, brighter days, blooming flowers, and blossoming trees. For those of you still watching the snow come down: don't worry! Spring is on the way for you too.
To celebrate the change of season, we're offering 20% off your next order. Use the code LUVHOTSPRING at checkout to get your savings!
Now, on to today's topic: how essential oils can help you kick back and relax this spring.
As we all know, this is a hectic time. Many of us are having to spend more time indoors than we'd like, just as the weather is getting nice. The stresses of the outside world can make it hard to take a mental break. If you're struggling with cabin fever, or are having a hard time taking your mind off the uncertainty we're all feeling, you are certainly not alone.
Of course, there are ways to cope with the strange circumstances we're all facing. There is no shortage of advice floating around for making the most–or at least improving–this temporary "new normal." Suggestions range from picking up a new, useful skill (such as baking or cooking) to keeping yourself busy with productive tasks (like home projects you've been putting off) to far more ambitious plans (like finally writing your magnum opus).
We have another, very doable and very affordable, suggestion to offer: improving your living space with essential oils. Specifically, we recommend using these tired-and-true oils to help you enjoy some relaxation.
As we've mentioned before, essential oils have been used for thousands of years for all sorts of purposes. Essential oil aromatherapy in particular has a long list of established benefits. It can help you relax and clear your mind, improve your home environment, and help you let go of persistent stress.
Essential oils are also very easy to use. Just follow a few basic pointers:
Don't use undiluted essential oils directly on your skin. Dilute them in a carrier oil or unscented lotion first. (The carrier oil can be a cooking oil that you already have in your cupboard, such as peanut oil, avocado oil, olive oil, or coconut oil.)
Double-check safety precautions for the essential oil you are using. For example, don't use Eucalyptus Oil around children under the age of 10, and don't use Tea Tree Oil around animals. (Read more about essential oil safety here.)
Don't consume essential oils orally unless you are under the supervision of a licensed medical professional.
Once you've got the basics down, you can easily use essential oils in your home. You don't need special equipment, either, so don't worry about running to a crowded store to get an electric diffuser or other supplies. Chances are good that you've got what you need already. For example:
Take a look at some more essential oil ideas here.
So, whether you'd like to incorporate essential oils into a new hobby (such as DIY perfumery) or just want something to make your home a less stressful place to spend all your time, we have some suggestions for you. Some oils work better for these purposes than others, so let's take a look!
1. Lavender Essential Oil ($4.95)
Lavender oil is probably the most well-known and popular essential oil around. A great deal of research shows that lavender oil can directly alleviate stress and anxiety. Many people use it to help them sleep by diffusing it in their bedrooms at night. You don't have to wait til bedtime, though: if you want a thirty-minute break from stress in the middle of the afternoon, Lavender oil works just as well in the daylight hours. You can make a DIY massage or bath oil by diluting it in a neutral oil, or diffuse it in baking soda, a cotton ball, or just a scrap of cloth.
While some people say you can use Lavender oil directly on the skin, aromatherapists do not recommend this. Always properly dilute it if you're putting it on your skin.
You can get a 10 ml bottle of Lavender Oil for $4.95. This oil is an excellent way to naturally reduce stress, so order now!
2. Lemongrass Essential Oil ($4.95)
Lemongrass is another essential oil with documented stress-relieving properties. When used in a massage oil, it lowers blood pressure and creates a feeling of relaxation. (Remember, you can make your own massage oil with some neutral cooking oil and essential oil.) Lemongrass oil has a bright, cheerful scent, and brings the smell of springtime into any living space. Many people feel more energized and alert when using it in a diffuser. All in all, it's a good choice for those suffering from cabin fever and stress.
As with any other essential oil, don't apply Lemongrass oil directly to the skin. Properly dilute it in a carrier before putting it on your body. Also remember that, while it may smell like a favorite cooking ingredient, it should not be ingested!
A 10 ml bottle of pure Lemongrass Oil is yours for $4.95. Get a bottle today!
3. Sweet Orange Oil ($4.95)
In addition to its clean, fresh, mood-boosting scent, Sweet Orange oil has documented stress-reliving properties. (It can even relieves stress during something as intense as childbirth!) It's particularly great in air fresheners and diffusers. A few drops will have your room smelling bright and cheerful, and allow you to enjoy a mental break from stress. Use it to perk yourself up while working from home or relaxing with family.
While Sweet Orange oil smells just like a fresh piece of citrus fruit, remember that it should not be ingested. Also remember to properly dilute it before applying it to the skin.
A 10 ml bottle of Sweet Orange Oil is yours for $4.95. Order now!
Now, while the three above oils are particularly great for relaxation, a few other oils we offer also have some good effects:
Peppermint Oil improves circulation and opens up nasal passages, making it a popular essential oil for those who suffer from seasonal allergies.
Eucalyptus Oil, especially when combined with Peppermint Oil, can open up respiratory passages to ease congestion associated with seasonal allergies. Just remember not to use this oil on children!
Tea Tree Oil is a popular ingredient in skincare and beauty products, so it's great for those who want to experiment with any DIY beauty treatments.
You can get any of these oils individually, or get them at all once with our Aromatherapy Sampler for $29.95.
There you have it, Love Scent fans! Our best essential oils for relaxation, plus some bonus oils for other uses. And don't forget to save 20% on your entire order by using the code LUVHOTSPRING at checkout!
Have you used essential oils to help you relax and de-stress? Which oils do you recommend? Do you have any aromatherapy blends or essential oil-related crafts you'd like to share? Tell us about in the comments! You can also contact us to share your thoughts, questions, comments, and concerns. And don't forget to subscribe to our newsletter to be the first to hear about blog posts, new products, exclusive promotions, and more!
These statements have not been evaluated by the Food and Drug Administration. These products are not intended to diagnose, treat, cure, or prevent any disease.