3 Mood-Elevating Pheromones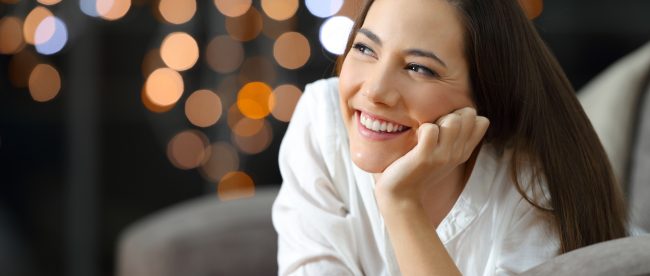 Happy Friday, Love Scent fans!
This week, we want to look at some pheromones that can help keep you in a good mood. Many people are under a lot of stress at this time of year, and it can sometimes be difficult to keep your spirits up amid the worries–not to mention the cabin fever that results from so much time spent inside and away from cold temperatures, bad weather, and illness.
Many pheromones can elevate your mood in a number of ways. They can directly soothe anxiety and stress, or give your general outlook on life a boost. They can also help you quiet your mind when you need some rest and help you focus on important tasks when you're distracted by more stressful matters. Many mood-elevating pheromones also improve your interactions and relationships with others; if you're spending a lot of time with family, roommates, or friends inside, these pheromones can make your time spent together more pleasant overall.
Now, let's take a look at your mood-elevating options!
1. Love Scent Pheromone Oils ($9.95)
Our Love Scent Pheromone Oils contain AndrosteNOL, a powerhouse social pheromone that is well-known among pheromone fans for its mood-elevating abilities. Fans of AndrosteNOL note that it helps them let go of stresses and worries and enjoy their everyday lives more–whether they're at work, at home, out with friends, or just walking from errand to errand. It affects the wearer and everyone around them, so all of your colleagues, friends, and family can benefit from you wearing it.
The Love Scent Pheromone Oils contain only AndrosteNOL in a scented oil base. There are 10 scents to choose from. For mood-elevating purposes, we recommend choosing scents that you like or have a strong emotional connection with. (If you're energized by the scent of citrus, relaxed by the scent of sandalwood, or comforted by the scent of vanilla-infused sweet cream, for example, choose those options!) Then apply 1-2 drops to the pulse points and apply a dab to your upper lip right under your nose.
A 3.7 ml bottle of Love Scent Pheromone Oils is yours for $9.95. These small, convenient bottles go with you just about anywhere, so order today and have them on hand whenever you need them!
2. Liquid Trust ($29.95)
Liquid Trust is one of our most popular products, and its mood-elevating effects play a big role in that popularity. It is an unscented spray that contains a social pheromone known to relieve stress and tension. The same pheromone promotes bonding between members of groups; research suggests that it plays a key role in creating positive group dynamics among family members and friends. Liquid Trust's soothing abilities are so strong than many people use it purely for its self-effects!
Liquid Trust's unscented formula does not require the addition of a cover fragrance, though you can pair it with your favorite perfume, cologne, or soothing aromatherapy blend if you wish. (Lavender Oil, also renowned all over the world for its relaxing and stress-relieving properties, would be a great addition!) Apply to the wrists and around the neck and, if desired, apply your chosen scent over it.
A 7.5 ml spray bottle of Liquid Trust is yours for $29.95. This spray has many uses in addition to its mood-elevating, stress-relieving properties, so we always recommend giving it a try!

3. Super Primal for Him ($59.95)
Like the Love Scent Pheromone Oils we mentioned earlier, Super Primal for Him contains AndrosteNOL–the social pheromone associated with improved mood, heightened focus, and easier social interactions. This formula is unscented, so you can add it to any perfume, cologne, aromatherapy blend, body spray, body lotion, or other scented product you like. You can also wear it by itself without any additional fragrance. It's a great way to keep yourself and those around you feeling good even in stressful times.
As we said above, Super Primal for Him can be worn with or without a cover fragrance. Wear it by itself, or use it to make a stress-relieving, mood-elevating DIY pheromone fragrance. Apply it to your pulse points and under your nose for the best effects.
A large 2 oz eyedropper bottle of Super Primal for Him is yours for $59.95. That's a great price for the size, so order today and have it on hand for months to come!
There you are, Love Scent fans! We hope you give one of these formulas a try in the coming months, or whenever you feel that your mood needs a bit of a boost. We wish you and your loved ones all the best!
Have you tried any of these mood-elevating pheromones before? Did you like them? Do you have other formulas that you would add to this list? Share your recommendations in the comments! You can also contact us to share your thoughts, questions, comments, and concerns. And don't forget to subscribe to our newsletter to be the first to hear about blog posts, new products, exclusive promotions, and more!
These statements have not been evaluated by the Food and Drug Administration. These products are not intended to diagnose, treat, cure, or prevent any disease.