Energizing Pheromones For Winter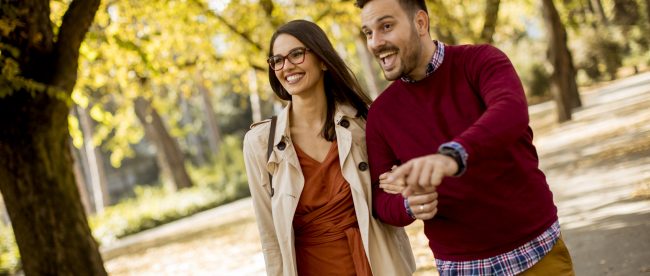 Greetings, Love Scent fans!
First of all, this Monday is Veterans Day in the United States. It's a day set aside to honor the service and sacrifice of those who serve in the U.S. armed forces. In honor of our veterans, we are offering 20% off your next order. Just use the code VETERANSDAY19 at checkout.
Now, on to today's topic: some energizing pheromones to help keep you going through the winter!
Here in Western Oregon, summer has officially ended and autumn has settled in. Days are growing shorter and dimmer and nights are growing longer and colder. During these dreary days, it can be hard to keep our energy levels up or motivate ourselves to do much beyond curl up under a fuzzy blanket on the sofa and stay warm–and it'll get even tougher once the winter snow and ice set in.
If the climate where you live is also causing your energy levels to flag–or if other things, like work-related stress or a busy family life, are also leaving you in need of a little boost throughout the day–we have some ideas that can help! Let's take a look as some energizing pheromones and natural pick-me-ups that will let you take on the colder months.
1. Essential Oils (starting at $4.95)
If you'd like to boost your energy levels throughout the cold months but aren't sure about using pheromones to do it, we still have options for you: essential oils! Essential oils are all-natural plant-derived compounds that have been used in aromatherapy and massage therapy since ancient times. Many essential oils help boost energy levels and improve focus by naturally stimulating our body's systems and senses. People all over the world have been enjoying the benefits of essential oils for centuries. Now it's your turn!
We offer six different types of essential oils, some of which are better at energizing us and stimulating us than others. Peppermint oil, for example, in addition to having a pleasantly nostalgic and familiar fragrance, aids in mental focus and physical energy levels. Others, such as Tea Tree and Eucalyptus oil, stimulate you mentally while also protecting you from respiratory illnesses and skin irritations that are common in the fall and winter. Some of these oils are even being explored as natural treatments to common viruses and infections!
One thing to keep in mind: essential oils should never be applied directly to the skin without first being diluted. You can either use a diffuser or inhaler, or dilute the oils in a carrier liquid and apply them to your skin. Use an essential oil blend to give yourself a pick-me-up throughout the day, or to keep energy levels up in the evening so you can still go out and enjoy time with family and friends.
You can get individual bottles of essential oils for $4.95 apiece, or try our Aromatherapy Sampler (which includes all six of the oils we offer in a sleek black gift-worthy box) for $29.95. Order today!
2. Love Scent Pheromone Oils ($9.95)
The Love Scent Pheromone Oils contain the social pheromone AndrosteNOL. This pheromone is often associated with its ability to put people in a good mood and reduce their stress and anxiety levels, but it also has some stimulating effects–though the stimulation is of a very gentle variety. AndrosteNOL works directly on the emotional and behavioral centers of the brain to improve focus and keep our behavior stable and productive. Combined with its mood-boosting, stress-reducing properties, AndrosteNOL is a great choice for those who need a little extra help feeling upbeat during the colder months.
The Love Scent Pheromone Oils come in ten different fragrances–some masculine, some feminine, and some unisex. Apply them to your pulse points like the wrists, throat, and behind the ears. To get the most of their stimulating self-effects, apply a dab under the nose as well. The small eyedropper bottle is very portable and easy to bring with you to work, on errands, while out with friends, and anywhere else you might need a boost of energy.
As energizing pheromones go, the soothing power of AndrosteNOL might not be the obvious choice–but we promise you'll be glad you tried it! Order a 3.7 ml eyedropper bottle of Love Scent Pheromone Oils for $9.95 today to experience the benefits for yourself!
3. Alpha-7 Unscented (starting at $14.95)
Alpha-7 Unscented is one of our best energizing pheromones, and one of our most popular pheromones overall. It contains a tried-and-true combination of the potent sex pheromone AndrosteNONE and its milder counterpart AndrosteRONE. Both pheromones work to sexually attract others and boost the wearer's self-esteem while giving the wearer an overall "alpha" aura. In addition to these effects, both AndrosteNONE and AndrosteRONE can stimulate better energy levels and encourage you to keep moving through your tasks with confidence.
Alpha-7 Unscented's popularity is due in large part to its potency. This is a very strong product, and most people only need an extremely small amount to start seeing effects. Start with 1 drop spread between your pulse points, and cover with your favorite fragrance, scented social pheromone, or stimulating essential oil blend. (We do not recommend wearing Alpha-7 without a cover scent of some kind.) Adjust the amount as needed to see the results you're looking for.
You can try Alpha-7 Unscented in the 1 ml trial-size Alpha-7 Mini for $14.95 or the full-size 10 ml Alpha-7 dripper bottle for $59.95. Try it today!
There you have it, Love Scent fans! Some of our best energizing pheromones to help you keep your spirits and energy levels up during the long fall and winter to come. We hope you give one of them a try!
What are your favorite energizing pheromones? Is it one on this list, or do you have another recommendation to share? Let us know in the comments! You can also contact us directly with your questions, comments, and concerns. And be sure to subscribe to our newsletter to be the first to hear about blog posts, new products, exclusive promotions, and more!
These statements have not been evaluated by the Food and Drug Administration. These products are not intended to diagnose, treat, cure, or prevent any disease.