Budget-Friendly Pheromones for $30 Or Less!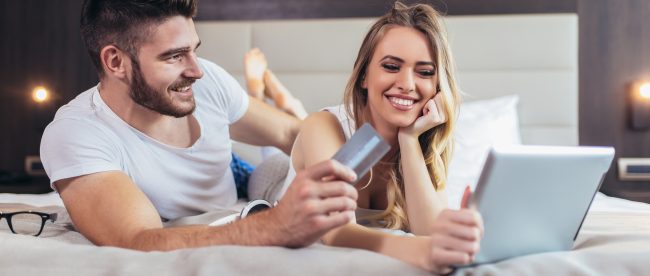 Happy Friday, Love Scent fans!
This week, we're going to take a look at a variety of budget-friendly pheromones that give you great results for $30 or less!
You shouldn't have to break the bank to enjoy the benefits of pheromones. We're happy to offer a range of pheromone options that can fit any budget, whether you're looking for something to spice up your sex life, something to give you more confidence, or just something that will help you kick back and relax.
Let's get right to it!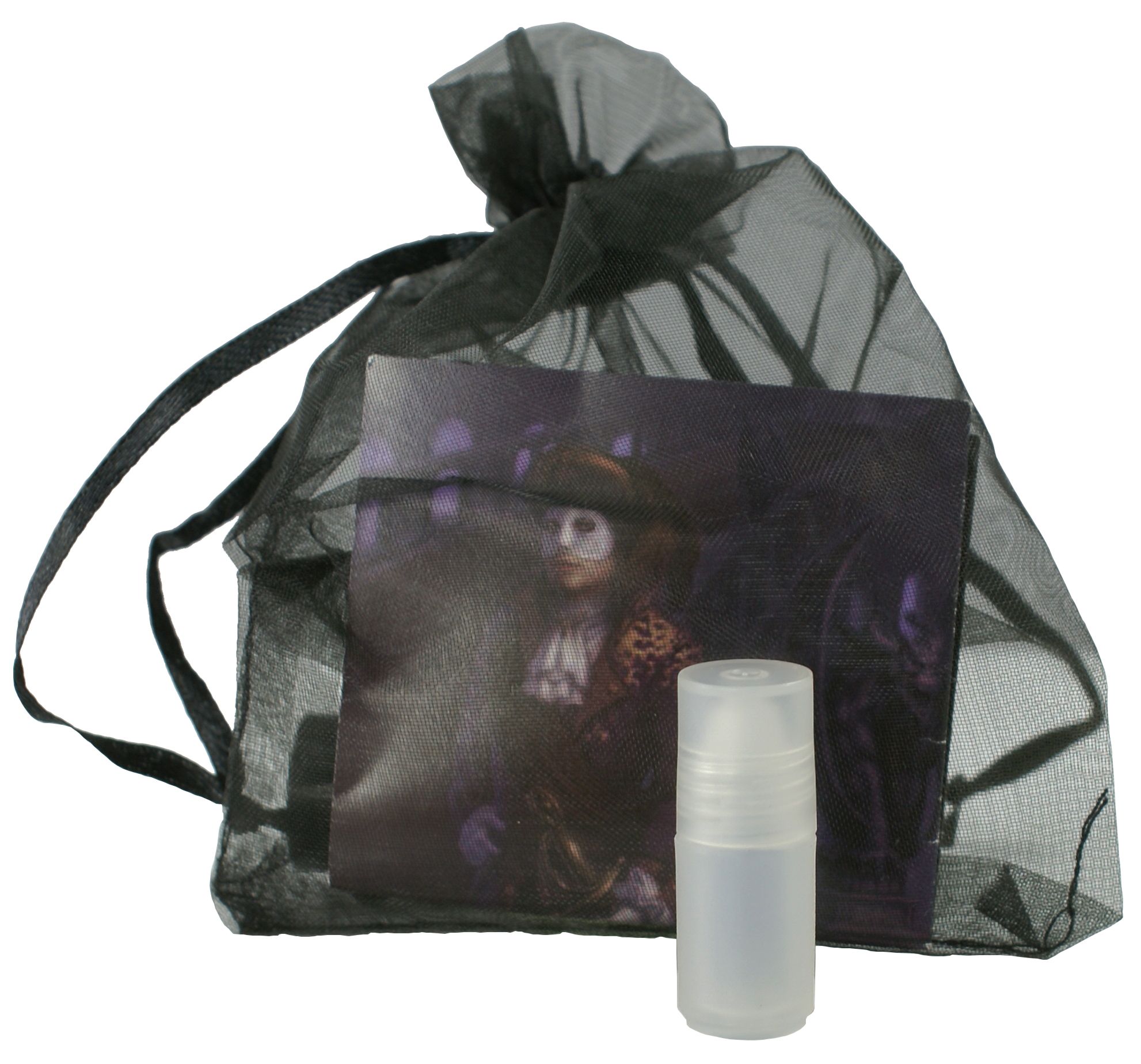 1. Master and Mistress Mini ($9.95 each)
These are the smaller versions of the full-sized Master and Mistress products. They're perfect for giving either formula a try, or just keeping a small amount of the pheromones on hand. Both include a functional blend of pheromones and striking cover fragrances.
The Master formula places a heavy emphasis on pheromone self-effects. It contains female sex pheromones that boosts a man's sex drive and confidence, raising the wearer's self-esteem and stimulating his sexual interest.
The Mistress formula contains a blend of female sex pheromones, including copulins and Estratetraenol, that enhance's a woman's sex appeal and femininity.
Both formulas are excellent sexual pheromones, especially for those who have not used sexual pheromones before. Their effects are strong enough to produce consistent results, but gentle enough to keep the risk of agitation to a minimum.
A 1 ml scented roll-on of either Master or Mistress is $9.95. Order one or both of these budget-friendly pheromones today!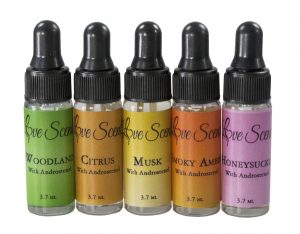 2. Love Scent Pheromone Oils ($9.95 each)
The Love Scent Pheromone Oils contain AndrosteNOL, a versatile and powerful pheromone with a range of both sexual and social effects. AndrosteNOL can boost sex appeal, reduce stress, alleviate anxiety, promote relaxation, and generally foster a positive and happy mood. It pairs well with other pheromones, but can also be worn by itself.
These budget-friendly pheromones are available in ten fragrances:
Woodland: spicy and smoky, reminiscent of popular incense fragrances
Citrus: sweet citrus with floral undertones
Musk: fresh, faintly sweet Egyptian musk
Smoky Amber: the classic scent of amber blended with smoky notes
Honeysuckle: the familiar, sweet scent of blooming honeysuckle blossoms
Amber Oudh: two ancient fragrance ingredients, amber and agarwood, blended in an unforgettable combination
Sweet Cream: rich, sweet vanilla and cream
Jasmine: intoxicating jasmine blossoms
Floral Garden: a bright array of floral notes, including sweet pea
Sandalwood: one of the most ancient and popular fragrances in the world
A 3.7 ml eyedropper bottle of any of the above fragrances is $9.95. Order your bottle of Love Scent Pheromone Oils today!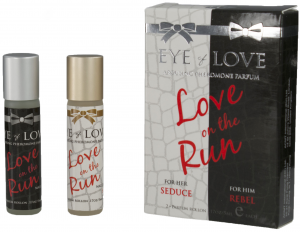 3. Eye of Love Pheromones ($9.95 – $19.95)
We currently offer two pheromones from the Eye of Love line: Rebel for Him, and Seduce for Her. Both blend powerful pheromones with alluring fragrances to create excellent and dependable end products.
Rebel for Him pairs AndrosteNOL with a fresh, clean musk fragrance. The pheromones put the wearer and everyone around him in a relaxed, happy mood that can open all kinds of doors.
Seduce for Her contains Estratetraenol, an intimate sex pheromone that improves communication and enhances arousal in both partners, and an intoxicating floral perfume.
A 5 ml roll-on of either Rebel for Him or Seduce for Her is $9.95. Both are also available in a boxed couple's kit, which makes an excellent romantic gift, for $19.95. Order now!
UPDATE: We no longer carry Seduce for Her. Try NPA for Women with your favorite cover fragrance instead!
4. Mojo Pro for Men and Women ($12.95 each)
The Mojo Pro pheromone sprays contain a sexy, mood-boosting pheromone blend that are paired with designer fragrances for maximum sex appeal. Both of these budget-friendly pheromones can increase the wearer's confidence while earning them all kinds of attention from those around them.
The Mojo Pro sprays are also highly portable. Bring them with you on trips, to concerts and festivals, on nights out at the club, and more!
A 3 ml atomizer of either Mojo Pro for Men or Mojo Pro for Women is $12.95. Try them today!
5. Mojo Pro Pheromone Massage Candles ($14.95 each)
If you want something to really amp up the romance and intimacy in your relationship, the Mojo Pro Pheromone Massage Candles are a great option. As these candles burn, they diffuse pheromones into the air while also creating a pheromone-infused massage oil. Because the candle melts at such a low temperature, you can simply pour the oil into the palm of your hand and treat your partner to a luxurious massage.
The Mojo Pro massage candles are available in two fragrances: relaxing, tropical Bahamian Adventure, and fruity, feminine Original Desire. Both contain a blend of pheromones, fragrance, and nourishing waxes and oils.
Either one of the Mojo Pro Pheromone Massage Candles is $14.95. Order one today, and treat your partner to a romantic night they won't forget!
6. Chikara Mini ($14.95)
The Chikara Mini is the trial-size version of our popular Chikara Pheromone Cologne for Men. It contains the same pheromones and fragrance as the larger version, but in a smaller size. It is ideal for those who want to try this formula before they buy it, or people who only need to keep a small amount of pheromones on hand.
Chikara contains a blend of sexual and social pheromones, including AndrosteNONE, AndrosteRONE, and AndrosteNOL, resulting in a versatile pheromone cologne that can be worn just about anywhere. The Chikara Mini is good for 10-20 uses.
The 1 ml Chikara Mini is yours for $14.95. This is one of our most popular budget-friendly pheromones, so order now!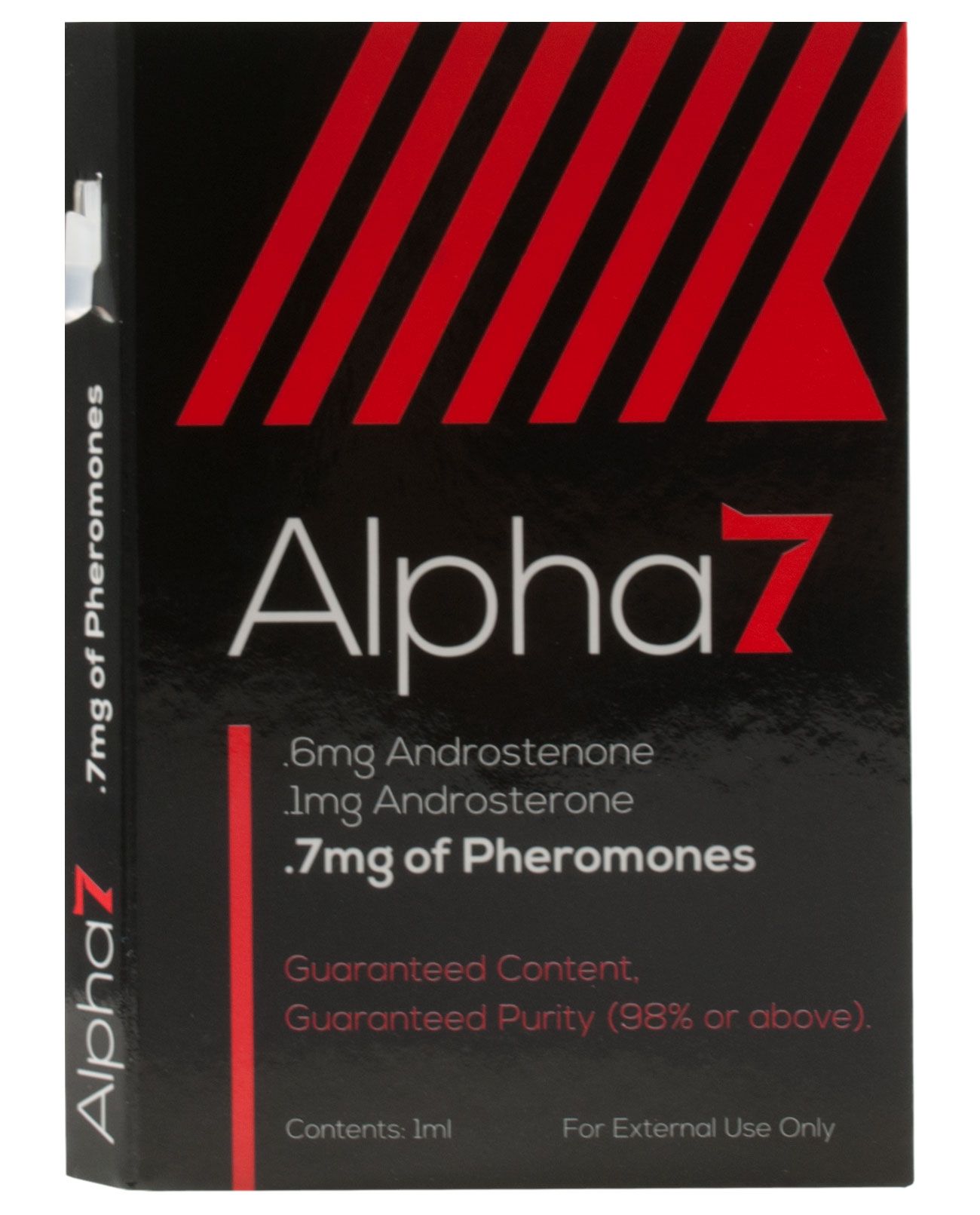 7. Alpha-7 Mini ($14.95)
Of all our budget-friendly pheromones, the 1 ml Alpha-7 Mini is probably the most potent. It contains the same formula as the full-size Alpha-7 Unscented and can turn your favorite cologne or perfume into a powerful pheromone fragrance.
The Alpha-7 Mini contains the intense sex pheromone AndrosteNONE and the milder sex pheromone AndrosteRONE. A little goes a very long way with this formula, so the 1 ml vial can last you a long time. You can combine it with other pheromones or wear it by itself, as long as you use a cover fragrance of some kind to cover up the musky pheromone odor.
The 1 ml Alpha-7 Mini is yours for $14.95. Try it today!
8. Love Scent Pheromone Samplers for Men and Women ($19.95 each)
If you would like to try out a variety of pheromones, but don't want to spend a lot of money doing so, the Love Scent Pheromone Samplers are for you! These samplers combine some of our most popular products, including both sexual and social pheromones, to give you a diverse sampling of what pheromones have to offer.
The Men's Sampler includes:
Alpha-7 Mini
Chikara Sample
Alter Ego for Men Sample Packet
Edge for Him Sample Packet
And the Women's Sampler includes:
Primal Women Mini

Mojo Pro for Her
Love Scent Pheromone Oils Sample (Honeysuckle)
You can get the Love Scent Pheromone Sampler for Men or the Love Scent Pheromone Sampler for Women for $19.95. If you'd like to sample a range of budget-friendly pheromones, this is the best way to do it!
9. Pheromol Factor for Men ($29.95)
Pheromol Factor is a British-engineered pheromone formula that combines a blend of pheromones with an attention-getting fragrance. It can elevate the mood and foster intimacy, both with current partners and with people you have just met, but is not aggressive or overwhelming. The mild effects make it a good pheromone for beginners.
Because Pheromol Factor is already lightly scented, you do not need to combine it with a cologne. Just apply to the pulse points and you're ready to go!
A 11.5 ml dripper bottle of Pheromol Factor for Men is yours for $29.95. Give it a try today!
10. Liquid Trust ($29.95)
Liquid Trust is not just one of our most popular budget-friendly pheromones; it is consistently one of our most popular pheromones overall! It contains a social hormone that promotes trust, reduces anxiety, improves sexual and emotional intimacy, and much more. It can be worn on dates, on business trips, around family and friends, to work, and virtually anywhere else you might want to benefit from its many positive effects.
Liquid Trust is an unscented spray that, unlike most of our unscented products, does not require a cover fragrance. Wear it on your pulse points and around your neck for best results.
A 7.5 ml bottle of Liquid Trust is yours for $29.95. If you haven't tried it yet, now is a great time to do so!
There you have it, Love Scent fans! Our top budget-friendly pheromones! We hope you see something here that will meet your needs.
What are your favorite budget-friendly pheromones? Are they on this list, or do you have other recommendations to share? Tell us about it in the comments! You can also contact us directly with your questions, comments, and concerns. And be sure to subscribe to our newsletter to be the first to hear about blog posts, new products, exclusive promotions, and more!
These statements have not been evaluated by the Food and Drug Administration. These products are not intended to diagnose, treat, cure, or prevent any disease.