Androstenol: The "Icebreaker" Pheromone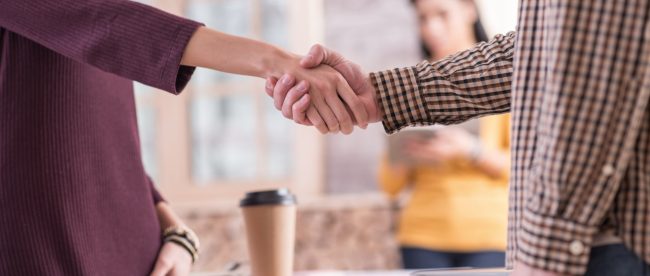 Greetings, Love Scent fans!
Have you seen our new video over on our YouTube channel? Your host Rachel covers AndrosteNOL, the "icebreaker" pheromone!
As you might already know, AndrosteNOL got its "icebreaker" nickname thanks to its social properties. It gives the wearer a friendly aura, and makes everyone exposed to it feel more sociable and relaxed and more in the mood to meet new people.
These qualities make AndrosteNOL an extremely versatile and useful pheromone. You can use it at work to get along better with colleagues and clients, in bars and clubs to make yourself more appealing and approachable to potential partners, and when enjoying a night out with friends. Its combination of positive self-effects and effects on others make this a good pheromone for virtually every occasion.
Research also shows us that AndrosteNOL directly impacts the centers of our brain that regulate behavior and emotions, including social interactions, courtship behavior, and the detection of emotional stimuli. It can also help men in particular process emotional information more effectively.
While it's great on its own, AndrosteNOL is also a great addition to any pheromone mix. As Rachel explains, this pheromone is often used to balance out the more aggressive effects of sex pheromones like AndrosteNONE. Pairing a strong sex pheromone with a gentler pheromone like AndrosteNOL can ensure that those around you do not become aggravated or intimidated by the aggressive effects of the stronger pheromone, which lets the sex pheromones work better and produce better results.
As you can see, the power of AndrosteNOL shouldn't be overlooked. Many pheromone users, especially those who are interested in pheromones that can help them with their romantic or sex lives, tend to dismiss social pheromones as something that can't help them. But AndrosteNOL can make sex pheromones more effective and can give you a more well-rounded impression on others, which is very important when you're trying to attract someone.
Logistically, AndrosteNOL is very easy to use. As Rachel points out, it doesn't have an unpleasant natural odor like many pheromones do, so it can be worn on its own or with a cover fragrance. Its non-aggressive effects also mean that you can't really overdose on it, so you don't need to worry about accidentally using too much. It's a great pheromone for newbies and experts alike!
Essentially, every pheromone user should consider giving AndrosteNOL a try, whether on its own or in combination with other pheromones. So let's take a look at the products that make the most of the icebreaker pheromone's effects! We'll start with the products that only contain AndrosteNOL, and then take a look at some that combine AndrosteNOL with other pheromones.
JUST ANDROSTENOL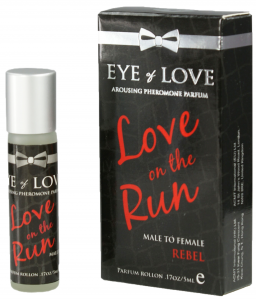 1. Rebel for Him ($9.95)
A straightforward and effective product, Rebel for Him contains AndrosteNOL and a sweet musk cover fragrance. The scent is light, fresh, and clean, and is understated enough to wear in many different situations. And the AndrosteNOL, of course, works well in any circumstance. Rebel is therefore a popular product that can be used in both your private and professional life.
Rebel for Him comes in a very portable roll-on bottle that can be taken virtually anywhere. Just roll a little on your pulse points and you're good to go!
A 5 ml roll-on of Rebel for Him is yours for $9.95. Order today!
UPDATE: We no longer carry Rebel for Him. Try Love Scent Pheromone Oils – Musk instead!
2. Super Primal for Him ($59.95)
Super Primal for Him is an unscented AndrosteNOL concentrate designed to be added to your favorite cologne. As we said, the natural scent of AndrosteNOL is not overwhelming, so this product can technically be worn without a cologne or perfume–but we still recommend pairing it with a cover fragrance when possible. You can wear this product on its own or add it to more sexual products like Alpha-7 to balance out their potentially aggressive effects.
Super Primal for Him comes in an eyedropper bottle to make it easy to either apply the pheromones directly to your skin or to add them to pheromone mixes. When worn alone, start with 1-2 drops to your pulse points, and then spray your preferred fragrance over it. Despite the name, it can be worn by men and women alike!
A large 2 oz eyedropper bottle of Super Primal for Him is $59.95. That's a great price for the amount of pheromones you get, so order now!
MIXED COLOGNES AND PERFUMES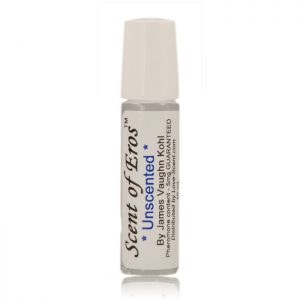 1. Scent of Eros (starting at $9.95)
Scent of Eros is an AndrosteNOL-based pheromone formula that also contains the mild sex pheromone AndrosteRONE. While the AndrosteNOL elevates everyone's mood and acts as a social lubricant, the AndrosteRONE boosts confidence and gives off an unaggressive impression of authority. This is a popular product for workplace use, but it's also a great one to wear around friends and partners.
Scent of Eros comes in an unscented unisex formula. Apply to the pulse points, and under the nose if you want to take full advantage of its self-effects.
Scent of Eros Unscented is available in a 10 ml roll-top bottle for $49.95. Order now!
UPDATE: We no longer carry the Scent of Eros products. Try the Love Scent Pheromone Oils or Liquid Trust instead!
2. Alter Ego (starting at $9.95)
Alter Ego is a slightly sexual formula that contains AndrosteNOL, AndrosteNONE, and AndrosteRONE. The balanced combination of social, mild sexual, and strong sexual pheromones leads to impressive results. Pheromone fans have used Alter Ego to improve their social lives, romantic lives, and sex lives. It can elevate your mood, improve your confidence, and boost your sexual magnetism. The wide range of effects have made it a very popular product!
Alter Ego comes in scented versions for men and women. Apply 1-2 drops to the pulse points for best results.
Alter Ego for Men and Alter Ego for Women are both available in gel packets (starting at $9.95 for 7 packets) and 7.5 ml eyedropper bottles. Treat yourself today!
UPDATE: We no longer carry Alter Ego for Women. Try NPA for Women instead! We also longer carry Alter Ego for Men's liquid formula. Try NPA for Men instead, or the Alter Ego for Men gel packets!
3. Chikara (starting at $9.95)
Chikara is our most popular product for men, and one of the oldest in the Love Scent catalog. It contains seven different pheromones, including AndrosteNOL, AndrosteNONE, and AndrosteRONE. It's a bit more sexual than Alter Ego, but still balanced enough to be worn every day in most situations. People have found that it helps improve their relationships, their own confidence, and their romantic and social lives. There's a reason it's our most popular product for men!
Chikara is available in a scented and unscented version. The unscented version has enough sex pheromones to smell a bit unpleasant on its own, so it should be combined with a cologne of some kind. Just apply 1-2 sprays to your pulse points and, if needed, spray your favorite cologne over it.
The scented Chikara Pheromone Cologne for Men is available in a trial-size Chikara Mini ($9.95) and a 15 ml spray bottle ($49.95). The unscented Chikara is available in a 15 ml spray bottle for $59.95. Order your preferred version today!
4. Primal Women ($59.95)
Primal Women is one of our most popular products for women. It contains AndrosteNOL and the female sex pheromones copulins, resulting in a formula that takes the icebreaking and mood-elevating properties of AndrosteNOL and infuses them with sexual power. Copulins have intense sexual and emotional effects on men and can give women a feeling of youthful sexual energy. The sexual effects make this a product best used in your private life.
Primal Women is unscented and has a natural musky smell, so you should plan to combine it with your own perfume. We recommend applying 1-2 drops to your pulse points and spraying your preferred cover fragrance over it.
A 10 ml bottle of Primal Women is yours for $59.95. Order now!
And there you have it, Love Scent fans! Everything you need to know about AndrosteNOL, and some products to get you started. We hope you give the icebreaker pheromone a try if you haven't already!
What have your experiences been with AndrosteNOL? How has it benefited your social, sexual, or professional life? Tell us about it in the comments! You can also contact us directly with any questions, comments, or concerns. And be sure to subscribe to our newsletter to be the first to hear about blog posts, exclusive promotions, new products, and more!
These statements have not been evaluated by the Food and Drug Administration. These products are not intended to diagnose, treat, cure, or prevent any disease.