Traveling With Pheromones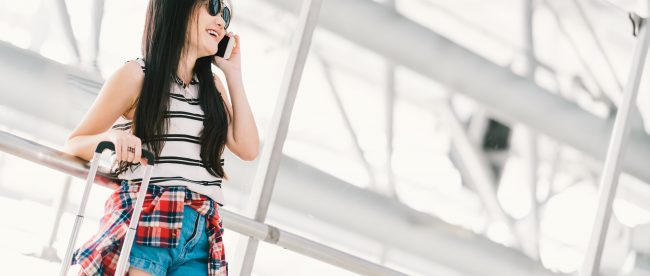 Greetings, Love Scent fans!
First, we have something to ask our male fans: do you remember Androstenone Pheromone Concentrate (APC) for Men? This was a very popular pheromone for a long time, thanks in large part to its cover fragrance. Were you a fan of this pheromone and/or its scent? If so, we'd really like to hear from you! We're currently developing new products and, if there is enough interest, we would like to create a new men's product with the same cover fragrance as the old APC for Men.
Get in touch with us today if you liked APC for Men and would be interested in a similar product with the same fragrance! It only takes a minute or two, and we'd love to know what you think!
Second, in honor of the official start of summer, we are offering some great summertime savings! Just use the code SUMMERFUN at checkout to get 25% off your order! This offer is good storewide, so use it to stock up on all your Love Scent favorites.
And third, also in honor of the official start of summer, is today's topic: traveling with pheromones!
Summertime is a busy time for travel. Children and students are out of school, the days are longer and the weather is fairer, and many people start feeling a little bit of wanderlust. If you're planning to travel in the coming months and want to bring pheromones with you, we have some advice!
For starters, you'll want to decide what types of pheromones you want to bring with you. As you know, different pheromones do different things, and different pheromones bring unique benefits to the table when traveling. For example:
Social pheromones–these can help keep things calm and relaxed during your hard-earned vacation. Social pheromones can soothe away stress and anxiety, so they're ideal for people who get tense when traveling, people who have a hectic travel schedule, or people who just want to unwind and make the most of their time off.
Sexual pheromones–these are good for people who want to let loose and blow off some steam when traveling. They're great for trips with your friends or when you'll be spending a lot of time in clubs, bars, or anywhere else you might meet someone special. One thing to keep in mind: you might want to go with a lower concentration or smaller amount of sex pheromones during summer travel, just to avoid a pheromone overdose when you're moving around and sweating a lot.
Romantic pheromones–these pheromones have a mix of emotional and sexual effects and are ideal for couples traveling together. If you're enjoying a romantic getaway with your partner, these pheromones can help you make the most of your time together.
There are a lot of benefits to traveling with pheromones, but there are also some logistical matters to consider. If you're one of the many people who enjoy mixing pheromones, you might not want to bring your entire pheromone collection with you on vacation. Some pheromones, such as those in eyedropper or dripper bottles, also aren't the most convenient when spending the day exploring a city or moving from club to club: it can be hard to fiddle with that kind of application when out and about, and you won't always be able to run back to your hotel room to freshen up the pheromones. And some people are hesitant to bring full bottles of pheromones with them while traveling in case they get damaged or lost.
Luckily, there are a number of ways to make traveling with pheromones easy and convenient. Take a look:
Trial/sample sizes–several of our products are available in small, travel-friendly sizes–the same products, but in a smaller amount that's much easier to bring with you wherever you're going. Leave the big bottle at home and bring the smaller size along!
Gel packets–some of our formulas are available in ultra-convenient gel packets that are good for 1-2 uses apiece. Tuck them into your pocket, handbag, or backpack, and you won't have to worry about returning to your hotel room for a pheromone refresher.
Atomizers and Roll-Ons–these are ideal for pheromone fans who like to mix several formulas together, but don't want to bring several bottles of pheromones with them on their vacation. Just make a larger batch of your chosen mix and put it in a handy, durable 10 ml atomizer or 5 ml roll-on to bring with you. You can even make several different mixes: one for spending the day exploring, and another for letting loose with friends at a local club!
Bonus: all of the above also make it easier to take your pheromones with you in your carry-on, even with restrictions on liquids! Just stick them in the plastic bag with your other liquid items.
All right, now that we've shared some general advice on traveling with pheromones, let's take a look at some pheromones that can make anyone's vacation more enjoyable. Everything on this list is portable, easy to use, and travel-ready! Have a look!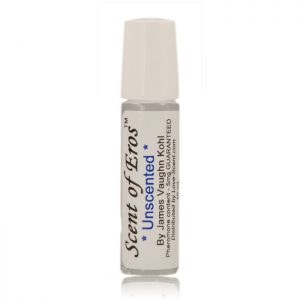 1. Scent of Eros Unscented (starting at $9.95)
A very travel-friendly pheromone available in gel packets and an easy-to-use roll-on, Scent of Eros Unscented contains a mild mix of social and sex pheromones that will have you feeling relaxed wherever you go. It's especially good for those who'd like to meet new people and make connections in new places, because it makes the wearer seem more approachable, friendly, and trustworthy to strangers. The unscented formula is also perfect for close quarters like an airplane, train, or car.
You can get Scent of Eros Unscented a in portable gel packets or a roll-on of the liquid formula. This is a rare unscented pheromone that does not need to be combined with a cover fragrance, but you can certainly add a cologne or perfume if you wish!
Scent of Eros Unscented starts at $9.95 for 7 gel packets. If you prefer liquids, you can get a 10 ml roll-on for $49.95. Order today to ensure an extra-relaxing vacation!
UPDATE: We no longer carry the Scent of Eros gel packets, but you can get a 10 ml roll-on of Scent of Eros Unscented instead!
UPDATE: We no longer carry the Scent of Eros products. Try the Love Scent Pheromone Oils or Liquid Trust instead!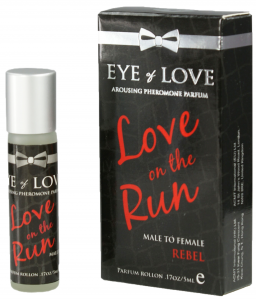 2. Rebel for Him ($9.95)
This little roll-on contains the social pheromone AndrosteNOL and a sweet musk cover fragrance. The 5 ml bottle can be taken with you anywhere, and the roll-on applicator makes freshening up your pheromones quick and convenient. The cover fragrance is pleasant and understated, so it's a good choice for traveling in close quarters. If you're hoping to make new acquaintances or enjoy the company of old friends on your vacation, Rebel is a good choice.
Apply a little bit of Rebel to your pulse points like the wrists and throat. You do not need to combine it with a cover fragrance.
A 5 ml bottle of Rebel for Him is yours for $9.95. If you're planning on traveling with pheromones this year, this is an excellent choice!)
UPDATE: We no longer carry Rebel for Him. Try Love Scent Pheromone Oils – Musk instead!

3. Seduce for Her ($9.95)
Seduce is a women's pheromone perfume containing the romantic pheromone Estratetraenol and a pleasant floral cover fragrance. This cuddly, emotional pheromone has been known to help couples connect and bond in their moments alone together, so Seduce is an ideal accompaniment to romantic getaways with your partner. It also helps with communication, both among couples and among friends. (Note: Estratetraenol affects straight men and lesbian/bisexual women the strongest!)
Seduce comes in a 5 ml roll-on bottle that makes application easy. Just apply to the wrists and throat.
A 5 ml roll-on of Seduce for Her is $9.95. Order a bottle today! (Male/female couples should also consider ordering the Eye of Love Couples' Pheromone Kit, which includes a bottle of Rebel to pair with Seduce!)
UPDATE: We no longer carry Seduce for Her. Try NPA for Women with your favorite cover fragrance instead!
4. Mojo Pro for Men and Women ($12.95)
Traveling with pheromones is extremely easy with Mojo Pro. Available in scented formulas for men and women, these 3 ml atomizers are highly portable and make applying the pheromones easy. The balanced formulas are ideal for those who want a mix of social and sexual effects from their pheromones: when wearing Mojo, you'll get responses ranging from friendly chats to intense sexual interest. It's a good choice for when you're traveling from club to club with friends!
Just spray 1-2 sprays of Mojo Pro on the wrists and throat. Thse formulas are already scented, so no need to bring a cover fragrance along too!
A 3 ml atomizer of Mojo Pro for Men or Mojo Pro for Women is $12.95. Get one for your travels today!
5. Liquid Trust ($29.95)
The ever-popular Liquid Trust will keep things relaxed and laidback during your vacation. This stress-relieving, anxiety-reducing formula contains a social pheromone that builds trust and improves relationships. If you have a hectic travel schedule, are traveling with small children, or just want to make sure that you get as much enjoyment as possible out of your trip, Liquid Trust is a good choice. It will help you get along better with everyone you encounter, from old friends to someone who just met in a new city!
Liquid Trust comes in a 7.5 ml atomizer that makes traveling with pheromones easy. Just spray some on your wrists and around your neck and then tuck it back into your handbag or backpack. You don't even need to combine it with a cover fragrance!
Order a 7.5 ml atomizer of Liquid Trust for $29.95 today. This is one of our best pheromones for travel!
There you have it, Love Scent fans! Of course, you don't have to restrict yourself to what's on this list when traveling with pheromones. If you've got a favorite pheromone mix of your own making, or have a different pheromone that has made your travels more enjoyable in the past, stick with that! Always do what works for you.
Do you enjoy traveling with pheromones? What are your favorites to bring along? How do you make traveling with pheromones more convenient and easy? Share your advice in the comments! And, as always, feel free to contact us directly with any questions, comments, or concerns, whether you have questions about traveling with pheromones or anything else. And be sure to subscribe to our newsletter to be the first to hear about blog posts, exclusive promotions , new products, and more!
These statements have not been evaluated by the Food and Drug Administration. These products are not intended to diagnose, treat, cure, or prevent any disease.