4 Reasons To Use Pheromones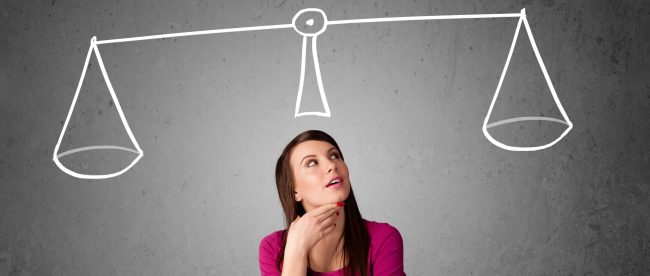 Happy Friday, Love Scent fans!
This week, we're going to take a look at some of the many reasons to use pheromones. Many people are on the fence about using pheromones, either because they don't know enough about them, don't want to gamble money on something they're not sure will work, or just don't know where to start. So, if you've been on the fence about using pheromones, or know a friend or loved one who's been thinking of experimenting, this post is for you!
Without further ado, let's take a look at some of the many reasons to use pheromones!
1. They Really Work
One of the most frequent questions we get from people who are thinking about trying pheromones for the first time: "Do these things really work?"
The answer: yes, they do!
Pheromones' effectiveness is backed up by scientific research. Take a look at our Pheromone Science series to learn more about the research into pheromones and their effect on us, as well as more information about individual pheromones and how they compare with each other (like the differences between AndrosteNONE and AndrosteNOL).
You can also take a look at reviews left by our many happy customers. We've spoken to many people who have had their lives drastically improved by pheromones: some started performing better at work, others developed better relationships with partners and friends, and others found relief for their shyness and social anxiety! It often takes a little while to find the right pheromone for you–everyone's body chemistry is different, after all–but once you find the right product, it can help you improve your life in many meaningful ways.
Now, no one is claiming that pheromones are magic potions that can cure all of your problems, or that they can do all the work for you. But they can be a great tool in making substantial improvements to your life. Those improvements are one of the best reasons to use pheromones, and you can rest easy knowing that pheromones' effectiveness has been scientifically confirmed.
So, if you've been waiting to try pheromones because you're not sure they'll live up to the hype, we encourage you to give them a try! We'll be right there to help you find the right product for you.
2. They Have A Huge Range Of Effects 
If you just took a look at our Pheromone Science series, you know that different pheromones have quite a few different effects. Some, like copulins, affect men in physical and emotional ways. Others impact our ability to process emotional information, making us better communicators and perhaps enhancing our empathy. Certain social pheromones directly affect key behavioral centers of our brain. There's a lot going on with pheromones, and they affect us in a lot of ways! That means there are nearly endless reasons to use pheromones.
As you may know, we can broadly divide pheromones into two groups: social and sexual. Sexual pheromones can enhance your magnetism and make you more sexually/romantically appealing, making them perfect for those who want to improve their romantic lives or sexual experiences. Social pheromones make you and those around you more at ease and make you appear more approachable and friendly, so they're ideal for improving platonic relationships and workplace performance. Both sexual and social pheromones also have strong self-effects ranging from improved confidence, elevated mood, restored libido, and feelings of youthful energy. The list of benefits and positive effects, and therefore the list of reasons to use pheromones, goes on and on!
However you're hoping to improve your life–by meeting someone special, rekindling a long-term relationship, or get along better with colleagues and bosses–pheromones can help.
If you're not sure which pheromones would be best for your needs, don't worry: we're here to help you with whatever you need! You can either contact us directly, take a look through our online catalog, or explore this blog for more information about our many products.
3. They Are Affordable
Another reason people put off trying pheromones: they're concerned about the cost. It's true that there are a lot of expensive pheromone products out there, but we have options that can fit into any budget. Pheromone colognes and pheromone perfumes start at $9.95, and we have many more products for under $15, under $30, and under $50. So, whatever amount you have to work with, you can find something for you.
It's also important to remember that, because pheromones are very powerful products, you don't need to use very much–meaning that even small amounts can last you a very long time.
For example: a 10 ml bottle of Alpha-7 Unscented may not look very big, but you'll only need to use 1-2 drops at a time. There are roughly 200 drops in that little bottle, meaning that each bottle is good for 100-200 uses. So, one 10 ml bottle will last you well over a month, and maybe more than a year, depending on how much you are using and how often you are using it. (And don't worry: as long as pheromones are properly stored in a cool, dark place with their caps tightly sealed, they will last for years.) So, while some products do have a larger up-front cost, you do get a lot for your money.
There are a lot of reasons to use pheromones, and cost shouldn't be a reason to put off trying them out. We encourage you to explore our affordable pheromone options by taking a look through our catalog. And remember: we're always here to answer questions!
4. You Can Try Them Risk-Free With Love Scent
Still not sure you want to spend your hard-earned cash on pheromones? Worried about trying something that might not work well for you and your needs? Don't worry! Love Scent has a 100% money-back guarantee on everything! If you try a product and don't like it for any reason (and we mean for any reason: don't like the effects, don't like the scent, had a bad skin reaction, anything), you can send it back to us. We will either refund it or exchange it for something of equal value that might work better. This lets you find the right product for you without worrying about losing a lot of money.
You can also register to receive free samples by signing up for our email newsletter. (The newsletter is also a great way to be alerted to new products, discount codes and promotions, and more!) There is no further obligation after you receive the free samples, so it's a great way to experiment with some popular products in a risk-free way!
So, if you have plenty of reasons to use pheromones but don't want to buy something that might not work for you, no need to worry. Love Scent has you covered!
BONUS: Some Starter Pheromones For New Pheromone Users!
Have we convinced you to give pheromones a try? Great! Here are some perfect starter products for anyone new to the world of pheromones!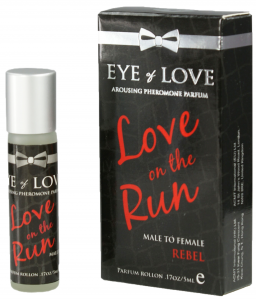 1. Rebel for Him ($9.95)
This 5 ml roll-on contains the social pheromone AndrosteNOL and a light musky cover fragrance. AndrosteNOL is a powerful pheromone with minimal risk of bad side effects (such as appearing overly dominant or intimidating), so it's a perfect product for beginners.
Just roll a little of the formula on your wrists or throat and head out the door.
Rebel for Him is available for the excellent price of $9.95. Order a bottle for yourself or a loved one today!
UPDATE: We no longer carry Rebel for Him. Try Love Scent Pheromone Oils – Musk instead!

2. Seduce for Her ($9.95)
Seduce is a 5 ml roll-on containing Estratetraenol and a floral cover fragrance. Estratetraenol is a mood-elevating pheromone that improves mood and communication, making it a great asset in many different situations.
Put a little Seduce on your wrists and throat and enjoy the effects.
Seduce for Her is yours for $9.95. Treat yourself or a friend today!
UPDATE: We no longer carry Seduce for Her. Try NPA for Women with your favorite cover fragrance instead!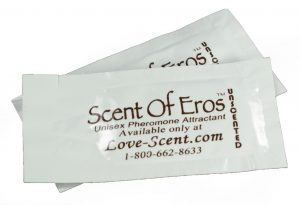 3. Scent of Eros Gel Packets (starting at $9.95)
These unscented gel packets contain a tried-and-true mix of the social pheromone AndrosteNOL and the mild sex pheromone AndrosteRONE. The formula is particularly appreciated for its mood-elevating self-effects and for its ability to improve social interactions in many different environments (from parties to classrooms to workplaces).
Each packet is good for 1-2 uses. Squeeze the formula onto your wrists and throat, and put a dab under your nose to benefit from the self-effects. This unscented formula can be worn with or without a cover fragrance.
You can get 7 packets of Scent of Eros Unscented for $9.95, 18 packets for $24.95, and 38 packets for $49.95. Order today!
UPDATE: We no longer carry the Scent of Eros products. Try the Love Scent Pheromone Oils or Liquid Trust instead!
4. Mojo Pro for Men or Women ($12.95)
Available in scented formulas for men and women, Mojo Pro is a balanced, mildly sexual formula. You can use it to attract a partner, meet new friends, and enjoy improved confidence.
Both the men's and women's versions of this product are scented. Spray a little on your wrists and throat.
A 3 ml atomizer of either Mojo Pro for Men or Mojo Pro for Women is yours for $12.95. Give it a try today!
5. Chikara Mini ($14.95)
The Chikara Mini is a 1 ml trial size version of Chikara Pheromone Cologne for Men, which is our most popular scented men's product. The balanced formula contains the social pheromone AndrosteNOL, the mild sex pheromone AndrosteRONE, and the powerful sex pheromone AndrosteNONE, along with a few other pheromone ingredients. This formula, along with the striking cover scent, have helped many men feel more confident and sexually appealing.
The 1 ml vial will last you about 1-2 weeks, depending on how much you use. We recommend applying 1-2 dabs on your wrists and throat.
The Chikara Mini is yours for $14.95. Try this extremely popular formula today!
6. Liquid Trust ($29.95)
This is our most popular unscented product for men and women, and it is the most versatile product in our catalog. Its positive effects include decreased stress and anxiety, improved mood, easier communication, increased trustworthiness, and general feelings of relaxation in any situation. Whoever you are, and whatever your reasons are for wanting to try pheromones, Liquid Trust is an excellent one to start with.
Spray this unscented formula on your wrists and around your neck. You can also dab a little under your nose.
A 7.5 ml spray bottle of Liquid Trust is $29.95. Order a bottle today!
There you have it, Love Scent fans new and old! Some solid reasons to use pheromones, and a few to get you started! We hope any of you who were on the fence about pheromones feel more comfortable trying them out!
In your opinion, what are the best reasons to use pheromones? Which pheromone did you start with? Which pheromones do you use now? Tell us about it in the comments! Also feel free to contact us directly with any questions, comments, or concerns. And be sure to subscribe to our newsletter to be the first to hear about blog posts, exclusive promotions, new products, and more!
These statements have not been evaluated by the Food and Drug Administration. These products are not intended to diagnose, treat, cure, or prevent any disease.