4 Great Pheromone Products for the Older Generations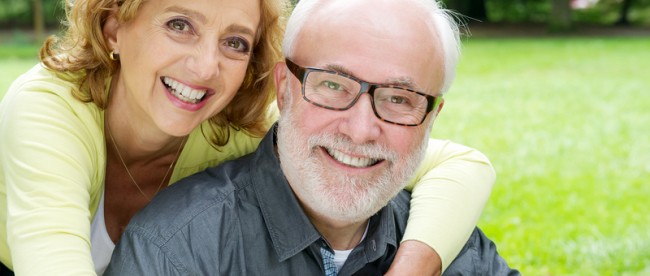 Hey there Love Scent fans, and welcome to another weekly blog post. As you should know by now, there is never a good answer to the question, "What is the best pheromone product?". You have to ask a few questions about yourself and what you're trying to get out of pheromones before you can really nail down a good product for you, and even then it's best to try a few products out.
One of the traits that affect which products you'll want to try is age, and many products that work really well for people in their 20's will not work as well for people in their 50's. In this article, we'll be showing you a few products that are great for people older than about 45. If you'd like to know a little more about pheromones and age, check out our article from last year on the subject. New Pheromone Additive (NPA) is a line of powerful, highly concentrated pheromones with no added fragrance. As we age, we produce less and less natural pheromones, and products with high concentrations of pheromones such as NPA are great at counteracting that loss of natural pheromones. You may feel a bit of youthful energy when using NPA, and others around you will definitely take notice. The only caveat here is that you'll definitely want to use NPA with a cover scent of your own. Just throw a couple drops of NPA on, spray over it with some of your favorite fragrance, and let the magic happen. NPA is available in a formulas for men and women. Arome de Femme is one of our more recent products for women, and is perfect for someone with a few years behind them. It has a lovely scent, combined with a copulin-based pheromone formula that will have you feeling like Madonna at her own birthday party. Arome de Femme is the perfect option for a mature woman looking for a simple, scented pheromone perfume.
3. Alpha-7
For men, one of the strongest pheromone products we carry is Alpha-7. Alpha-7 is so good that it's popular among the younger and older crowd for the alpha qualities it imparts on the user. With a high concentration of pheromones, including androsteNONE and androsteRONE, Alpha-7 is a simple, but very effective pheromone product best used in combination with a good cologne. It is also available in mini-form. 4. Alter Ego
Often when people reach the mid-point in their lives, they start to feel an overwhelming need to do something big, or change themselves in a major way after living in the same patterns for too long. If your problems are of the romantic variety, pheromones can really help you move into a new stage in your life by giving you confidence and changing other people's initial perspectives of you. Alter Ego in particular is designed to give you that extra boost in confidence so powerful that it can make you feel like a new person entirely. So, instead of doing something too drastic to change things up, consider giving Alter Ego a shot. It might even help you change your own perspective, and it will definitely help you make some new friends, romantic or otherwise. Alter Ego is available in scented versions for men and women.
UPDATE: We no longer carry Alter Ego. Try NPA for Women or NPA for Men instead!
That's all we have for you this week, folks. Never let age hold you back when it comes to romance! Please leave a comment below the article if you have any questions, comments, concerns, or topics you'd like us to cover in future blog posts, and make sure to subscribe to our newsletter to get some free samples, and to be updated on new blog posts, products, and promotions.
These statements have not been evaluated by the Food and Drug Administration. These products are not intended to diagnose, treat, cure, or prevent any disease.