5 Hidden Gems In Our Pheromone Catalog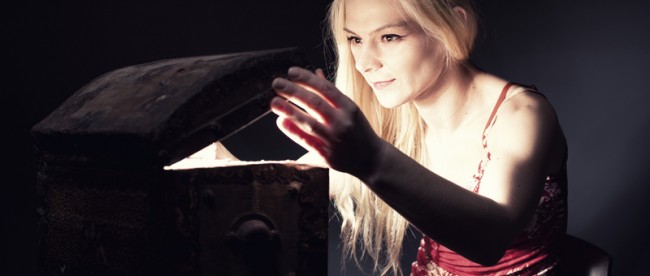 Happy weekend, Love Scenters! We hope that your April Fools Day was a fun one, and that nobody got hurt. 😉 This week we'll be highlighting a few pheromone products in our catalog that are lesser known but are just as effective as the more popular products. If you're getting bored of your current go-to pheromones, read on to find some different ones that you could try.
1. Phero-X (for men)
This one was recently featured on our list of pheromones that can make you feel like a new person, but we feel that it's worth mentioning again here. Phero-X is a Russian pheromone product for men with one of the most complicated pheromone formulas available, including a dozen different ingredients that work together to make something truly unique. If you're looking to add an element of mystery to your aura, definitely check out Phero-X.
UPDATE: We no longer carry Phero-X. Try Chikara instead!
2. Edge Essentials
The Edge line of pheromone products is very popular, but the Edge Essentials line is a bit lesser known. Available for men and women in several different scents, Edge Essentials combines the Edge pheromone formula with essential oils to make a great pheromone product for anyone that likes to keep things natural.
UPDATE: We no longer carry the Edge Essentials products, but you can try a comparable product with Edge Sandalwood Cologne!
Pheromol Factor was until recently only available in the UK. Internationally, it is now a Love Scent exclusive! Pheromol Factor includes exotic fragrances made specially for attraction by Dr. George Dodd, one of the world's leading aroma biotech scientists. Pheromol Factor is also very cost effective, at only $29.95 a bottle. If you'd like to dip your toes into products with more interesting scents than the usual musk/floral fragrances found in a lot of other products, you should give Pheromol Factor a try.
4. W.A.G.G. (for men)
W.A.G.G. (What a Great Guy) Pheromones is a product made in response to the outcries of many male pheromone users asking for a product that isn't heavy in androsteNONE like most other male pheromone products. Instead of NONE, W.A.G.G. includes a base of androsteNOL, which is a much less aggressive pheromone than NONE. If other pheromone products are scaring people away from you instead of reeling them in, you might be interested in W.A.G.G.
UPDATE: We no longer carry W.A.G.G., but we have several other products with the same key ingredient of androstenol. Try the Love Scent Pheromone Oils, or pure androstenol!
5. Passion Copulin Concentrate (for women)
PCC is a great scented pheromone product for women, including mostly copulins and fragrance. Copulins are powerful pheromones naturally produced by women, and can be used to great effect in pheromone fragrances. PCC has a sweet, inviting scent, and is available for only $29.95, making it one of the more cost effective products for women that we carry.
UPDATE: We no longer carry Passion Copulin Concentrate. Try our Love Scent Copulin Concentrate or Arome de Femme instead!