4 Pheromones to Give To Someone Who Has Never Used Them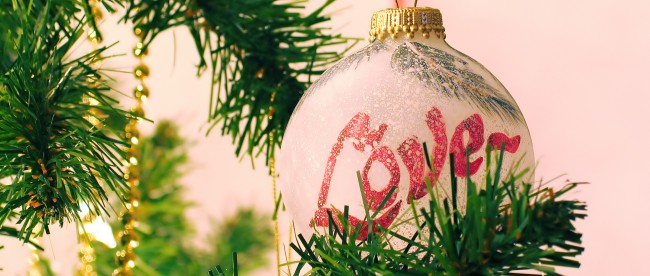 Happy Holidays, Love Scenters! Hope you had a wonderful week. As a Star Wars fan, I certainly did! Anyway, this week we'll be showing you a few pheromone products to start someone on if they have never used pheromones before. These products would make great Christmas gifts, so if you still haven't gotten anything for one of your good friends or family members, this might be a good place to start looking.  Now, let's get to the list.
1. Chikara
Since unscented pheromones have a somewhat strange smell that a lot of people might initially be put off by, the best way to get someone started on pheromones is to give them a great scented product. For men, Chikara is by far our most popular scented pheromone cologne.  Chances are, whoever you give Chikara to will love the smell. Chikara is also a great starter pheromone because it is a very balanced product. It's got some sexual pheromones such as androsteNONE along with some effective social pheromones such as androsteNOL, which work together to make a pheromone that can help people feel attractive, socially confident, relaxed, and happy. Putting on Chikara for the first time without any pheromone experience is a wonderful feeling. Your friends will most likely agree.
2. Scent of Eros
Like Chikara, Scent of Eros has a great balance of social and sexual pheromones that make it easy to use for a pheromone newbie.  The scented versions for men and women also smell fantastic, and include a musk fragrance for men as well as a light, floral scent for women.  It also comes in an unscented version, so if your friend wants to get the same pheromone experience with a new fragrance, they can do that.
UPDATE: We no longer carry the Scent of Eros products. Try the Love Scent Pheromone Oils or Liquid Trust instead!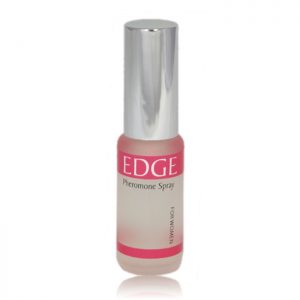 3. Edge Pheromones for Men and Women
If you want to give your friends a more blatantly sexual pheromone product to try out, all of the scented Edge products for men and women are a great place to start.  Edge products are heavy on the sexual pheromones, and have multiple fragrance options for both men and women.  Our favorites are Edge Sandalwood for Men and Edge Delice for Women.  Edge products are good starter pheromones since they have so many fragrance options.  If your friends like the pheromones, want to try new scents, and don't want to mess around with mixing their own fragrances in, they can look at other fragrance options in the Edge product line.
UPDATE: Fans of the old Edge Sandalwood for Men should try the new oil-based roll-0n. Fans of Edge for Women should try New Pheromone Additive for Women instead!
4. Liquid Trust
As you probably know, Liquid Trust is quite a bit different than our normal pheromone products.  It contains a special social hormone instead of the usual mix of pheromones.  This hormone is naturally produced, and heavily involved in trust and social connection.  If you have a friend with a job that requires them to interact with customers and clients frequently, or they have a big job interview coming up, Liquid Trust is a great way to give them a helping hand.
That's all we have for you this week, folks.  If you have any last minute gift buying to do, hopefully this list will give you some ideas.  Next week we most likely will not be posting a new blog, so we hope that you have a wonderful Christmas, and we'll see you in a couple weeks!  As always, leave a comment if you have anything to add to this article, or if you have any questions or concerns.  Also make sure to subscribe to our newsletter to get some free samples, and to be updated on new blog posts, products, and promotions.
These statements have not been evaluated by the Food and Drug Administration. These products are not intended to diagnose, treat, cure, or prevent any disease.