3 Mood-Boosting Pheromones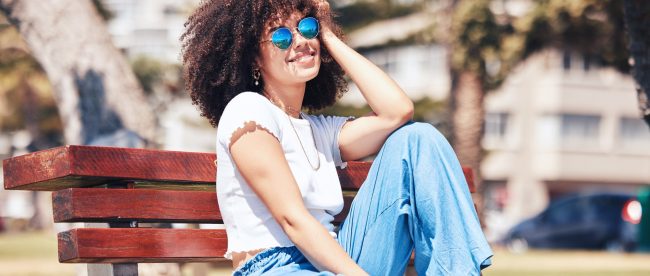 Happy Friday, Love Scent fans!
We hope all the moms in the Love Scent family had a wonderful Mother's Day! You still have time to save 25% with our Mother's Day coupon. Just enter the code MOTHERSDAY23 at checkout!
Now, on to today's topic: three of our best mood-boosting pheromones!
While many people use pheromones to enhance their romantic life, pheromones have a role to play in all other areas of your life too. Maybe you find yourself needing a pick-me-up every now and then. Or maybe you need help staying positive and upbeat as you power through your workday or weekend to-do list. Pheromones can help you here too!
As always, it's mostly a matter of choosing the right pheromone. Social pheromones tend to be the best mood-boosting pheromones. While sex pheromones can improve your confidence, social pheromones can help you feel better about everything! They can help reduce stress and overall improve your outlook on life, and make social interactions more enjoyable. As an awesome bonus, social pheromones don't have any unpleasant side effects to speak of! So no worries about a pheromone overdose here.
Without further ado, let's take a look at our best mood-boosting pheromones!
The Love Scent Pheromone Oils are our most popular product– and for a good reason! They're easy to use, come in 10 different fragrance options, and contain the powerhouse social pheromone AndrosteNOL. Pheromone fans use AndrosteNOL whenever they want a mood boost. It can also act as a social lubricant when meeting new people or hanging out with old friends. Many people have reported that AndrosteNOL helps them feel better about…well, everything! It's why these oils are one of the best mood-boosting pheromones you'll find!
Because the Love Scent Pheromone Oils already contain fragrances, you won't need to use them with your own perfume or cologne. Just apply 1-2 drops to your pulse points and you're all set! To maximize their positive self-effects, you can also put a dab under your nose.
A 3.7 ml bottle of any of the Love Scent Pheromone Oils is yours for $9.95. Try them today!
Liquid Trust is our second most-popular product, right behind the Love Scent Pheromone Oils. Once you've tried it, you'll understand why it's so popular! It contains a social pheromone that our bodies use to calm our nerves and lift our moods. It also helps improve our social bonds with other people. This is a great pheromone to wear at any time, but it's an especially great choice when you want to feel great and enjoy your time with your loved ones!
Unlike most unscented pheromones, Liquid Trust does not have a strong pheromone odor, so you can wear it with or without a fragrance. This makes it perfect for people who are sensitive to fragrances. Of course, if you want to wear it with an added fragrance, you can! Just apply a few sprays of Liquid Trust to your wrists and around your neck. If desired, spray your favorite perfume or cologne over it.
A 7.5 ml bottle of Liquid Trust is yours for $24.95. This is one of the best mood-boosting pheromones around, so add it to your collection today!
If you want to add powerful mood-boosting pheromones to all your fragrances, and have some experience with pheromones under your belt already, pure AndrosteNOL could be just what you're looking for. This potent pheromone contains pure AndrosteNOL at the highest concentration we offer. You can use it to add this social pheromones' positive effects to all of your perfumes, colognes, body oils, lotions, and more. Thanks to its extremely high concentration, a little goes a long way!
There are a few extra steps involved in using pure AndrosteNOL, but don't worry–it's an easy process! First, add 5 ml of your chosen fragrance (or body oil, or lotion, or any other beauty product) to a separate container such as an atomizer or roll-on. Then add 1 drop of pure AndrosteNOL. Shake the mixture to combine, and apply to your pulse points like normal. You can add more AndrosteNOL later if you need it!
A 6 ml bottle of pure AndrosteNOL is $39.95. This potent product could last you for years, so order now!
There you have it, Love Scent fans! Our best mood-boosting pheromones. If you've been needing a pick-me-up as you go about your day, or want to enjoy your time with friends and family more, or just want to improve your outlook on life, these are great pheromones to try. And don't forget to save 25% when you order by entering the code MOTHERSDAY23 at checkout!
Have you tried any of the above mood-boosting pheromones? What did you think? Do you have others that you would recommend adding to this list? Let us know in the comments! You can also contact us directly with your thoughts, questions, and concerns. And be sure to subscribe to our newsletter to get free samples and to hear about coupons, new products, and more!
These statements have not been evaluated by the Food and Drug Administration. These products are not intended to diagnose, treat, cure, or prevent any disease.