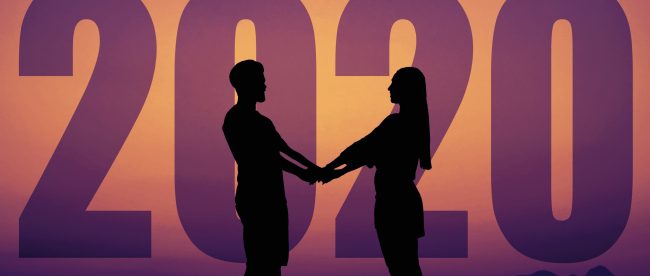 Happy Friday, Love Scent fans!
2019 is quickly drawing to a close, and we will be welcoming 2020 in less than a week! To celebrate, we're offering 35% off your next order with the discount code HAPPYNEWYEAR! Just enter the code at checkout to save on everything in our store.
Now, how many of you are making New Year's resolutions at the start of 2020? Between 60-70% of people make New Year's resolutions every year. If you're in that group, we wish you the best of luck in all your goals–and would like to help you achieve them!
Let's take a look at some pheromones that will help you fulfill some of the most common New Year's resolutions for 2020!
1. Love Scent Pheromone Oils ($9.95)
The Love Scent Pheromone Oils are a line of highly versatile scented pheromones that can help you tackle all kinds of goals. Some of the most common New Year's resolutions are to spend more time with loved ones, seek new and exciting employment, and take better care of ourselves. The AndrosteNOL in the Love Scent Pheromone Oils can help you achieve all three: its socially-stimulating, stress-relieving properties make socializing with family and friends more enjoyable and generally improve our outlook on life, and the increase in confidence and magnetism it provides make you all the more appealing to potential employers.
The Love Scent Pheromone Oils come in ten different fragrances, so they offer options for everyone. They are also very simple to use: apply 1-2 drops to the pulse points, and you're ready to go! They can be worn by themselves or with other pheromones, and require no additional cover fragrance.
A 3.7 ml bottle of any of the Love Scent Pheromone Oils fragrance options is yours for $9.95. Start your new year off right and order today!
2. Alpha-7 Unscented (starting at $14.95)
The most common New Year's resolution is to get more exercise; slightly less common but still very popular is to improve one's love life. Alpha-7 Unscented can help you with both! It blends two pheromones, the intense and sexual AndrosteNONE and the milder confidence-booster AndrosteRONE, both of which improve energy levels, self-confidence, attractiveness, and overall attitude–all important things if you're going to dive into a new fitness regimen or start pursuing romantic and/or sexual relationships. Even if all you need to get started is a boost to your self-esteem, Alpha-7 can help.
Alpha-7 Unscented has no added cover fragrance and has a natural smell similar to body odor, so we recommend always wearing it with your favorite cologne or perfume. It is suitable for use by both men and women, and we recommend that everyone use it sparingly; 1 drop may be all you need to see results. Apply to the pulse points and cover with your chosen cover scent or scented social pheromone (such as the Love Scent Pheromone Oils).
If you want to try Alpha-7 Unscented, you can test it out with the trial-size Alpha-7 Mini for $14.95. You can also purchase a full-size 10 ml bottle for $59.95. Get ready for 2020 by ordering now!
3. Chikara Pheromones (starting at $14.95)
Chikara is our most popular product for men and one of our most popular products overall, and a good tool for tackling many New Year's resolutions. Whether you need a boost of confidence to jump-start your romantic life, a dose of social magnetism and stress relief to enjoy more time with family and friends, a jolt of energy to start your new workout routine, or something to simply improve your mood throughout the new year, Chikara has you covered. Its tried-and-true blend of pheromones (including AndrosteNOL, AndrosteRONE, and AndrosteNONE) will give you the boost you need to take on all your goals in 2020.
Chikara comes in a scented cologne for men and an unscented spray. It should be applied to the pulse points such as the wrists and throat; if you are using the unscented version, we recommend covering it with your favorite scent. While this is a men's product, some women have found it useful for its self-effects; if you're a woman interested in Chikara, we recommend getting the unscented version and pairing it with your favorite fragrance.
Chikara Pheromone Cologne is available in the trial-size Chikara Mini for $14.95 or the full-size Chikara 15 ml spray bottle for $59.95. The unscented formula is available in a 15 ml spray bottle for $59.95. Order today to be ready for the new year!
4. Liquid Trust ($29.95)
If your resolutions are to spend more time with your loved ones or start a new career, Liquid Trust is the choice for you. It contains a social pheromone that, like the name implies, builds trust between individuals. It also improves confidence, reduces stress and anxiety, and generally improves our overall outlook on life. It can help you strengthen your existing relationships–romantic, platonic, professional–and create a trustworthy, dependable impression for prospective employers and future colleagues. It is an incredible tool to have at any time of the year, but especially helpful when you're preparing for big changes.
Liquid Trust is unscented and does not require a cover fragrance. Wear it on the wrists and around the neck for best results.
A 7.5 ml spray bottle of Liquid Trust is yours for $29.95. This is an excellent way to get a great start to the new year, so order a bottle today!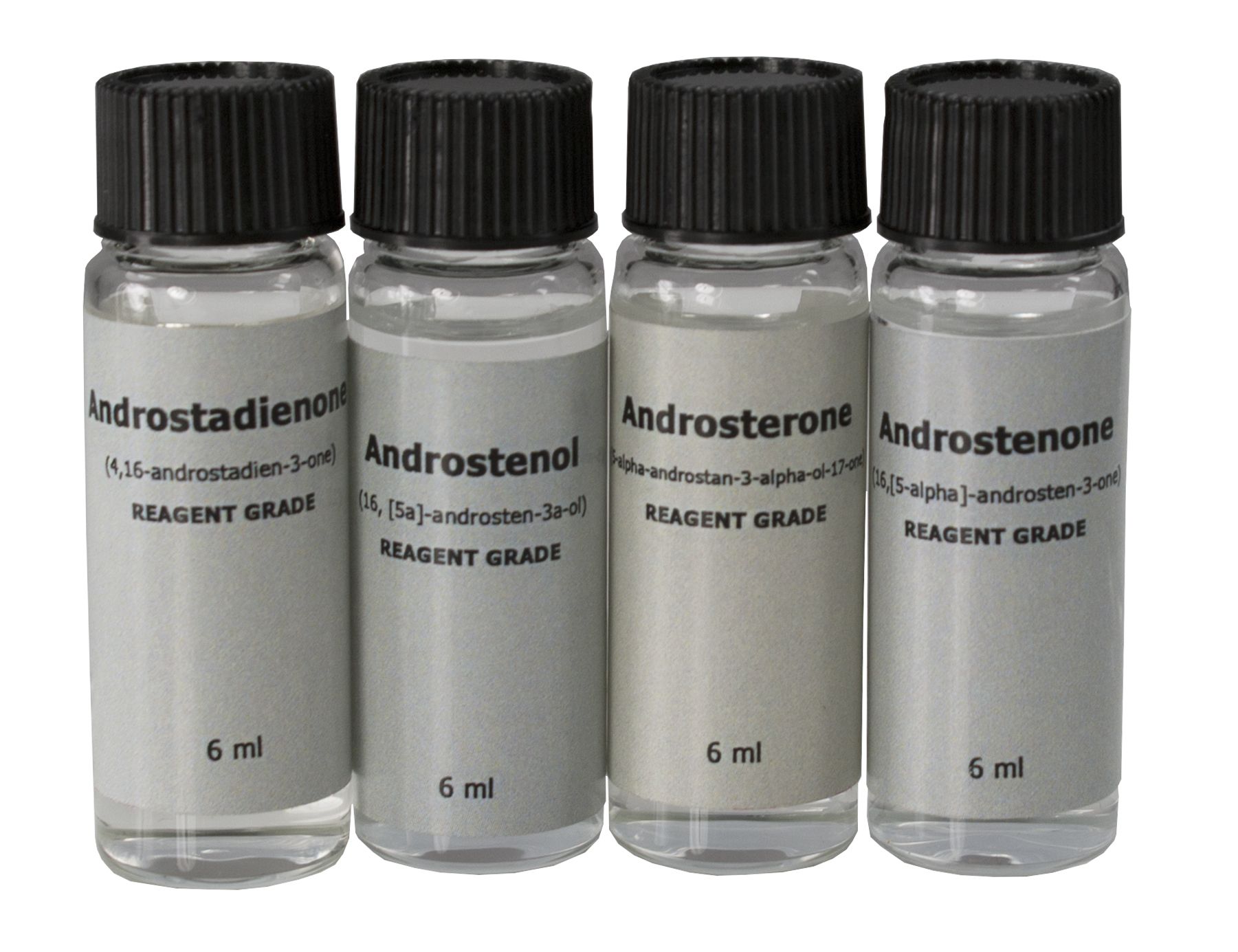 5. Fab 4 Chem Set ($99.95)
If you're one of the many people planning to take up a new skill or hobby in the new year, and you're interested in pheromones, why not learn more about making your own DIY pheromone mixes? Our Fab 4 Chem Set contains four 6 ml bottles of pure, highly concentrated pheromones to help you start your own at-home pheromone lab. These pure pheromones can be added to fragrances, lotions, essential oil aromatherapy blends, bath oils, and more. Combine them together to create a custom blend tailored specifically to your needs, make pheromone fragrances for loved ones, use them to enhance your favorite pheromone products–the possibilities are all but endless!
The pure pheromones included in the Fab 4 Chem Set are unscented, and should be combined with a fragrance as they have a natural musky pheromone odor. We recommend checking out our advice on DIY pheromones to learn how to properly use pure pheromones and how to make the most of their many benefits.
The Fab 4 Chem Set, an almost $170 value, is available for $99.95. It is recommended for experienced pheromone enthusiasts, or those planning on becoming one. If you want to learn more about pheromones in 2020, this is a great way to start! Order today!
One final New Year's resolution we'd like to mention: saving money! Remember, that's easy to do with Love Scent: just enter the code HAPPYNEWYEAR at checkout to save 35% on your next order! And be sure to subscribe to our newsletter to be the first to hear about new coupon codes–as well as blog posts, new products, and more!
Happy New Year, Love Scent family! We hope 2020 will be a great year for all of you!
These statements have not been evaluated by the Food and Drug Administration. These products are not intended to diagnose, treat, cure, or prevent any disease.