4 Pheromones For The Workplace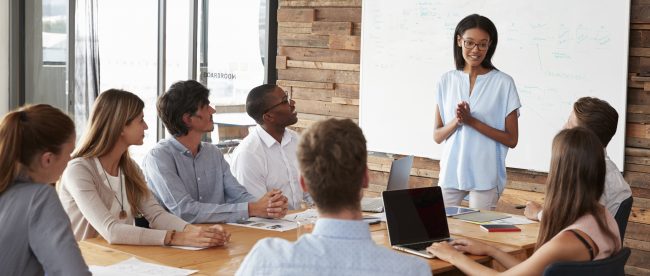 Greetings, Love Scent fans!
We hope you're all doing well, and that you're getting to enjoy some sunshine wherever you are!
This week, we're going to look at the best pheromones for the workplace.
Most people associate pheromones with dating and romance, but that's not all they're good for. Some pheromones are perfect for wearing to work, whether you're working as an administrative assistant, a contractor, a sales associate, or anything else. No matter where and how you work, there are pheromones that can make your workdays more pleasant and productive!
What makes these pheromones good choices for wearing to work? Simple: their pheromone content is on the social end of the pheromone spectrum. Social pheromones, as you may already know, have a positive impact on our emotions. They relax us, reduce conflict between people, reduce feelings of anxiety and tension, and generally improve our moods. These can be helpful in our dating lives as well, but these pheromones' effects really shine in platonic relationships (like workplace relationships).
If you're interested in pheromones for the workplace, read on!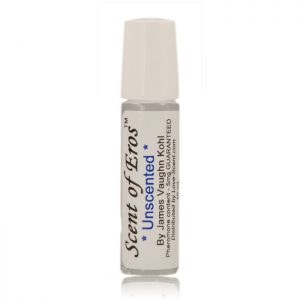 1. Scent of Eros Unscented ($49.95)
Scent of Eros Unscented is a socially-focused formula with two main ingredients: AndrosteNOL, the "icebreaker" social pheromone, and AndrosteRONE, a mild sex pheromone that improves confidence. The AndrosteNOL reduces tension and anxiety among colleagues and makes the wearer more appealing and friendly to those around them, and the AndrosteRONE gives you the confidence to take on whatever your workday throws at you. These effects have made Scent of Eros Unscented a very popular product among working people.
Scent of Eros Unscented is also one of the few unscented pheromones that can be worn without a cover scent, which is an added bonus for people who work in a fragrance-free workplace. Just put some on your pulse points.
If you're looking for pheromones for the workplace, Scent of Eros Unscented is a solid choice! A 10 ml roll-on goes for $49.95. Order now!
UPDATE: We no longer carry the Scent of Eros products. Try the Love Scent Pheromone Oils or Liquid Trust instead!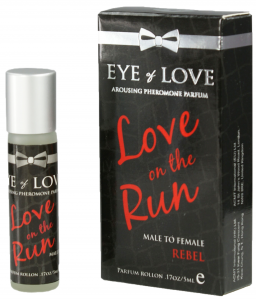 2. Rebel for Him ($9.95)
If you're mainly interested in the social power of AndrosteNOL, then Rebel for Him is an excellent choice. It contains only AndrosteNOL and a sweet musk cover fragrance that is subtle enough to use in the workplace. This formula works well to improve relationships between colleagues, whether you're packed in the conference room for a big presentation or working side-by-side on a factory floor. AndrosteNOL is also known for its positive self-effects, so it's a good choice for those who need a little mood boost during their workdays.
As we said, Rebel for Him is scented, but the cover fragrance is not overwhelming and can be worn in workplaces that don't ban fragrances. Roll a little of the formula on your pulse points. You can also put some under your nose to make sure you get the benefits of its self-effects.
If you're in need of pheromones for the workplace, Rebel for Him is a great product to try. The 5 ml, ultra-portable roll-on is yours for $9.95. Order now!
3. Liquid Trust ($29.95)
Among our pheromones for the workplace, Liquid Trust is one of the very best. It contains a social hormone that regulates many aspects of human behavior, including social relationships like those between friends and colleagues. It can alleviate anxiety and stress, elevate your mood, put you at ease in tense situations (like when giving a presentation or interviewing for a new job), and generally make your workday more pleasant. What's not to like?
Liquid Trust is unscented, and unlike most of our unscented products, it doesn't smell like much of anything on its own. This allows you to wear it without a cover fragrance. Just spray on the pulse points and around your neck to maximize its effects on yourself and others.
A portable 7.5 ml atomizer of Liquid Trust is yours for $29.95. Order a bottle today!

4. Chikara Unscented ($59.95)
Chikara Unscented is the fragrance-free version of the popular Chikara Pheromone Cologne for Men. This unscented pheromone spray contains seven different pheromones, including the "icebreaking" AndrosteNOL, the mild and confidence-building AndrosteRONE, and the alpha pheromone AndrosteNONE. The milder pheromones balance out the more dominant aspects of the AndrosteNONE, making this a suitable formula for everyday wear–including at the workplace.
Chikara Unscented has only a mild natural scent, so most people can wear it without a cover fragrance. That said, if your workplace allows fragrances, you can pair it with your chosen cover scent–or just get the scented Chikara Cologne. Spray 1-2 sprays on your pulse points.
If you're on the hunt for pheromones for the workplace, you should definitely give Chikara Unscented a try! A 15 ml atomizer is yours for $59.95. Order now!
There you have it, Love Scent fans! If you're interested in pheromones for the workplace, we hope you have some ideas now!
Do you use pheromones at work? What qualities for you look for in pheromones for the workplace? Tell us about it in the comments! Also feel free to contact us directly with any questions, comments, or concerns. And be sure to subscribe to our newsletter to be the first to hear about blog posts, exclusive promotions, new products, and more!
These statements have not been evaluated by the Food and Drug Administration. These products are not intended to diagnose, treat, cure, or prevent any disease.