3 Mother's Day Gifts From Love Scent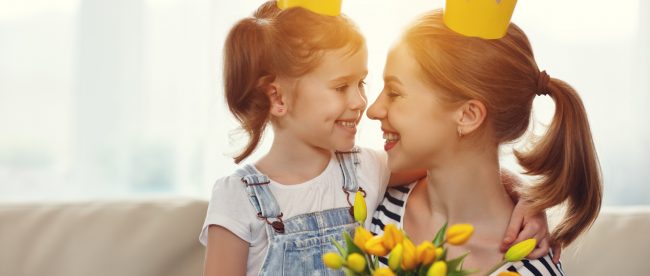 Happy Friday, Love Scent fans!
Mother's Day is coming up in the US! It's a day to celebrate and honor the mothers and mother figures in our life, and to show appreciation for all they do for everyone around them. To all the mothers in the Love Scent family: we love and appreciate every one of you!
If you're looking for a unique Mother's Day gifts for your mom (or mother figure) this year, we have some ideas for you! Take a look:

1. Essential Oils (starting at $4.95)
If your mom is an aromatherapy lover, a homemade beauty products DIY-er, or someone who just appreciates natural fragrances, she would love to receive some Zellous essential oils this year! Give her a few bottles of her favorite scents to make into homemade perfumes, to put in her diffuser, and to use in homemade crafts.
You can also use essential oils to make unique gifts for mom! Treat her to customized bath bombs, sugar scrubs, lotion bars, and anything else that she might like. You can even make her an aromatherapy blend just for her! Take a look at our Craft Month post for more ideas!
We have six essential oils available:
If you know what scents your mother likes, you can get her individual bottles of her favorites. Or, if she is just getting into essential oils or likes a wide range of scents, you can get them all together in our aromatherapy sampler!
Individual bottles of our Zellous essential oils are $4.95 apiece. The six-scent aromatherapy sampler is $29.95. Get your essential oil Mother's Day gifts today!
2. Brand Perfumes (starting at $9.95)
Perfumes are consistently among the most popular Mother's Day gifts. If your mom loves smelling good when she heads out the door, we have plenty of fragrances that she might like! With brands like Creation Lamis, Dorall Collection, Intercity Beauty Company, and Kecofa, you can surely find something for any of the mothers in your life. We also offer several gift sets that come complete with lotions or body sprays to make the gift extra special!
Take a look through our selection of women's brand perfumes and pick out something perfect for Mom! Prices start at $9.95.
3. Liquid Trust ($29.95)
Among our ideas for Mother's Day gifts, Liquid Trust is perhaps the most symbolic: it contains a social pheromone that is central to mother-child bonding. In addition to this sweet effect, it also soothes anxiety, improves trust between individuals, boosts confidence, and elevates mood. Every mother in the world could probably do with a few sprays of Liquid Trust!
Unlike many of our other unscented products, Liquid Trust does not have much of a smell of its own. It can therefore be worn with or without a cover fragrance. Your mom can wear it to work, when she's out with friends, when she's relaxing with her partner, and anywhere else! She'll soon see why it's our most popular unisex product. Tell her to wear it on the wrists and around the neck for best results.
A 7.5 ml spray bottle of Liquid Trust is $29.95. Treat your mom to this amazing product this Mother's Day!
There you have it, Love Scent fans! We hope you get your mom one of these great Mother's Day gifts this year!
Are you a mother? Which of these gifts would you most like to receive for Mother's Day? Is there anything else in the Love Scent catalog that you would like better? Let us know in the comments! Also feel free to contact us directly with any questions, comments, or concerns. And be sure to subscribe to our newsletter to be the first to hear about blog posts, exclusive promotions (look for one this week!), new products, and more!
These statements have not been evaluated by the Food and Drug Administration. These products are not intended to diagnose, treat, cure, or prevent any disease.