3 Pheromones For Family Gatherings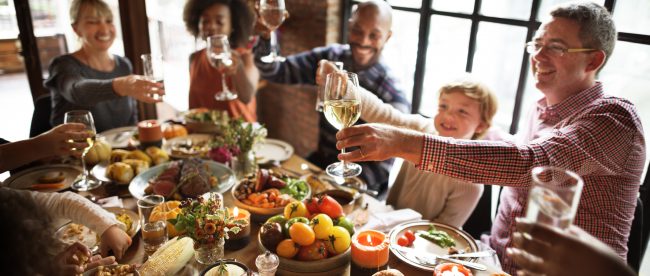 Happy Friday, Love Scent fans!
To our Jewish readers: we hope you're having a very happy Hanukkah, and that you've been enjoying time with your family and friends this week.
Also, a reminder to all readers: you can save 30% on your holiday shopping by entering the code STOCKINGSTUFFERS at checkout! And have a look at last week's affordable gift guide to make your shopping all the easier.
Now, on to this week's topic: good pheromones for family gatherings.
Our winter holidays often involve getting together with our extended family, and we often bring friends and partners along for the occasion. For many of us, these events are the only time we get to see our families in person during the year. They're a time to reconnect and celebrate together.
Wearing pheromones to these family gatherings can make them all the better, especially when you choose the right pheromone. Big gatherings with a lot of people are also a great place to test out a new pheromone, because you can see how a wide range of people react to what you're wearing.
One basic thing to keep in mind: social pheromones are generally a better choice for these events compared to sexual pheromones. Social pheromones' effects are mild, non-aggressive, and suitable for interactions with the widest range of people–from partners to grandparents to nieces and nephews. Sexual pheromones would be a good choice for a New Year's Eve date with your partner, but aren't the best option for family dinners and gift exchanges. (For more on the differences between social and sexual pheromones, check out our post on the topic.)
All right, let's look at the best pheromones for family gatherings!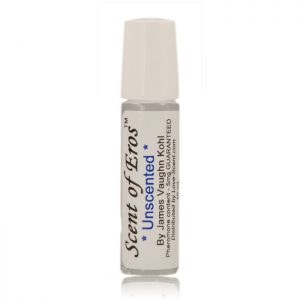 1. Scent of Eros ($49.95)
The Scent of Eros formula is perfect for large gatherings of family and friends. It contains a mix of the social pheromone AndrosteNOL and the mild sex pheromone AndrosteRONE. This dependable combination leaves you and everyone around you feeling relaxed, at ease, and in an excellent mood. The AndrosteRONE also gives you a confidence boost, which is never a bad thing.
The positive effects of Scent of Eros make it one of our best pheromones for family gatherings for a few reasons. First, its mild formula has virtually no bad side effects, so it's a good choice for wearing in close proximity to a lot of different people. Second, its mood-elevating effects put everyone in a happy, relaxed mood, which is just what you want when you're spending time with family and friends. Third, the AndrosteNOL in the formula can reduce stress, which can greatly improve your holiday travel experience.
Scent of Eros is available a roll-top bottle that makes application quick and easy.
You can get a 10 ml roll-top bottle of Scent of Eros Unscented for $49.95. Order now!
UPDATE: We no longer carry the Scent of Eros products. Try the Love Scent Pheromone Oils or Liquid Trust instead!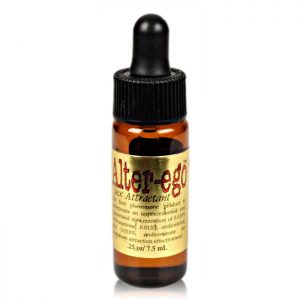 2. Alter Ego (starting at $9.95)
The Alter Ego formula got its name from its mood-altering effects: a few small drops and you will feel like a new person! The formula contains a mix of AndrosteNOL, AndrosteNONE, and AndrosteRONE. The sex pheromone AndrosteNONE is nicely balanced out by the AndrosteNOL and AndrosteRONE, so it works primarily to give you confidence and self-assuredness rather than making you an aggressive alpha.
When considering pheromones for family gatherings, Alter Ego is a great one to add to your list. Users have reported that wearing it improves their mood within minutes of putting it on, and that it improves their relationships with all sorts of people: friends, family members, partners, even colleagues they don't typically get along with. These effects make it an excellent choice for wearing in big groups of people, especially during the holidays.
Alter Ego is available in scented gel packets for men and women, and in a liquid perfume or liquid cologne for people who want a larger amount.
Alter Ego gel packets start at $9.95 for 7 packets. You can also get a 7.5 ml eyedropper bottle of the liquid perfume or cologne for $49.95. Try it today!
UPDATE: We no longer carry Alter Ego. Try NPA for Women or NPA for Men instead!
3. Chikara (starting at $14.95)
Chikara is our most popular pheromone cologne for men. Its balanced formula contains AndrosteNOL, AndrosteNONE, and AndrosteRONE, plus four other pheromones. The combined total of seven pheromones work together to boost your confidence, elevate your mood, and improve your relationships with others. The well-rounded effects of the Chikara formula make it a pheromone cologne that can be worn anywhere and anytime.
Chikara's complex formula makes it one of our best pheromones for family gatherings. While it does contain sex pheromones, they are balanced out by the other pheromones in the formula, with the end result being a cologne that improves the mood of everyone exposed to it. Just spray a little on your wrists or throat and enjoy the effects–and be prepared for comments on how good you smell!
You can get the 1 ml Chikara Mini for $14.95, a 15 ml spray bottle of Chikara Pheromone Cologne for $49.95, or a 15 ml spray bottle of Chikara Unscented for $59.95. Order today!
There you have it, Love Scent fans! If you've been thinking about wearing pheromones to family gatherings this year, now you know where to start! And remember, if you order anything on this list, be sure to use the code STOCKINGSTUFFERS at checkout for 30% off your order!
Do you have any recommendations for good pheromones for family gatherings? Which have you worn in the past? How did it go? Tell us about it in the comments! Also feel free to contact us with any questions, comments, or concerns. And be sure to subscribe to our newsletter to hear about blog posts, exclusive promotions, new products announcements, and more!
These statements have not been evaluated by the Food and Drug Administration. These products are not intended to diagnose, treat, cure, or prevent any disease.