5 Affordable Stocking Stuffers from Love Scent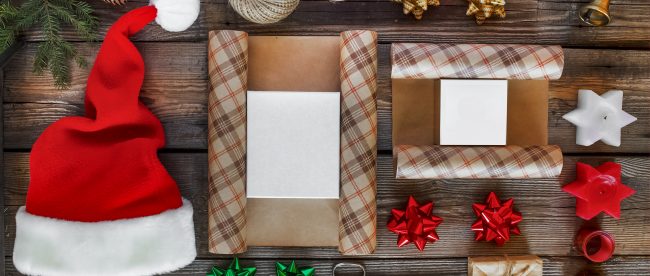 Happy Friday, Love Scent fans!
First of all, we want to put everyone in a festive mood with our holiday gift promotion! Use the code STOCKINGSTUFFERS at checkout for 30% off your order! This offer is good on everything in the store, from pure pheromones to your favorite pheromone perfumes to cover scents to atomizers. Have a look through our catalog today!
Now let's turn to today's topic: affordable Love Scent stocking stuffers! Our catalog has something for just about everyone in your life, and you don't have to break the bank to give your loved ones thoughtful gifts this year. Whether you're looking for an affordable pheromone gift to give to a friend or family member, or something pheromone-free, we have plenty of options for you to choose from! Let's take a look…

1. Zellous Essential Oils (starting at $4.95)
Essential oils make a great gift. They are all-natural, versatile, and have a wide range of benefits. They can be used for aromatherapy, massage, making your own perfumes and colognes (with or without pheromones), home remedies for skin ailments and allergies, and more. Our Zellous Essential Oils are 100% pure and make an excellent and affordable gift.
We have six essential oils available:
These essential oils make great gifts for DIY-ers, aromatherapy fans, and more. If you want a more personalized, crafty gift, you can take a look at our craft month post for ideas on homemade gifts featuring essential oils, such as homemade bath bombs, sugar scrubs, and lotions!
Individual 10 ml bottles of Zellous Essential Oils oils are $4.95 apiece. You can also get all of these options together in a 6-bottle aromatherapy sampler, which comes packaged in a sleek black box and makes a fuss-free gift, for $29.95. Order some of these versatile oils for your loved ones today!
2. Brand Colognes and Perfumes (starting at $9.95)
If you have a friend or family member who loves fragrances, but you aren't sure how they'd feel about pheromones, we have plenty of gift ideas for them too. We have a large selection of traditional pheromone-free fragrances for you to choose from. We have options from brands like:
Dorall Collection
Preferred Fragrance
Adidas
Tommy Hilfiger
Creation Lamis
And more!
These brand colognes and perfumes make lovely romantic gifts for spouses, and are good options for friends who are always happy to add something new to their fragrance collection. Just slip them into a stocking or tuck into a cheery gift bag!
Our selection of brand colognes and perfumes starts at $9.95. Have a look at the many options today!
3. Mojo Pro for Men and Women ($12.95)
Available in scented versions for men and women, Mojo Pro is a popular product that boosts the wearer's confidence and magnetism. It's a good product for anyone who is interested in what pheromones can do for their dating life, and its mid-level strength makes it a good starter gift for those who haven't used pheromones much before.
Mojo Pro comes in a convenient and portable 3 ml atomizer. The size not only makes it a very affordable pheromone gift; it also makes it easy for your loved one to tuck it into a pocket or purse and take it with them anywhere they might need it.
If you're looking for an affordable pheromone gift for one of your loved ones, Mojo Pro is an excellent choice. One 3 ml atomizer is $12.95. Order now!
4. Love Scent Pheromone Samplers for Men and Women ($19.95)
If you'd like to introduce a loved one to the world of pheromones this holiday season, the Love Scent Pheromone Samplers for men and women are one of the best places to start. They contain a variety of pheromones, so even a total newbie can experiment with a few different products that have different levels of intensity and a variety of effects. Of all the affordable pheromone gift options we have, this one is the best choice for those who want to know what pheromones can do for them.
The Pheromone Sampler for Women includes:
And the Pheromone Sampler for Men includes:
1 Chikara Sample
1 Set of One Cent Samples for Men
Each Love Scent Pheromone Sampler is $19.95. This is a low-cost and convenient way to introduce a loved one to pheromones, so order today!
5. Liquid Trust ($29.95)
Liquid Trust is our most popular unisex product, and is an excellent gift option for everyone in your life. Does one of your loved ones have a stressful job? Do you have a friend who'd like to have an easier time when meeting new people? Do you know someone who works in sales who needs an extra edge with their clients? Does your partner want to have a better working relationship with their colleagues? Would you just like to have a deeper emotional connection with someone? In any of these cases, Liquid Trust can do a lot to help.
As affordable pheromone gifts go, Liquid Trust is hard to beat. It is unscented and doesn't have much of a scent of its own, so it's safe for people who are sensitive to fragrances. Its wide range of effects makes it a useful gift for anyone in your life. And its lack of back side effects means that just about anyone can experiment with it without worrying about any unexpected unpleasant experiences. On top of that, the portable 1/4 oz atomizer makes application easy!
Treat a loved one to the excellent benefits of Liquid Trust this year for $29.95. Order now!
And there you have it, Love Scent fans! Whether you are looking for affordable pheromone gifts, or something pheromone-free that's easy on your wallet, we hope this list has given you some ideas. Feel free to peruse our full catalog for other options too! And don't forget to save 30% on your order by using the code STOCKINGSTUFFERS at checkout!
Are you getting any pheromone gifts for friends and family this year? What do you have in mind? Share your ideas below! And, as always, feel free to contact us with any questions, comments, or concerns. Also be sure to subscribe to our newsletter to hear about blog posts, exclusive promotions, new products announcements, and more!
These statements have not been evaluated by the Food and Drug Administration. These products are not intended to diagnose, treat, cure, or prevent any disease.