3 Pheromones To Bring Out Your Inner Alpha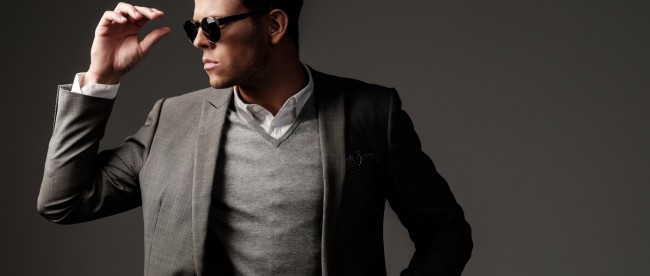 Happy Friday, Love Scent fans!
This week, we'll take a look at some of our most popular "alpha"-type pheromones: the formulas that give you confidence, magnetism, and an aura of authority, and enhance your sexual attractiveness to boot.
The go-to pheromone for alpha qualities is AndrosteNONE. As a byproduct of testosterone, AndrosteNONE is typically more prevalent in men than in women, but women produce it too. It is one of the most sexual pheromones, if not the most sexual pheromone, and is also the most aggressive.
For these reasons, AndrosteNONE-heavy formulas should generally be used only in your dating and sex life. The only exceptions to this general rule are naturally passive (or passive-looking) people who need a boost of authority in the workplace, and even they should use AndrosteNONE very sparingly!
Because it is the most aggressive of the human pheromones, AndrosteNONE is also the most prone to overdosing. It's easy to use too much, so be careful when applying it! "Less is more" is the rule of AndrosteNONE. Start with a little and only use more if you need it. Younger people and naturally authoritative people should be especially careful with their AndrosteNONE dosing.
Remember, too, that you can combine strong pheromones like AndrosteNONE with other, gentler pheromones, which can take the edge off the stronger pheromone and prevent bad reactions from those around you. This helps the positive aspects of AndrosteNONE do their thing while the negative aspects are suppressed. Two good options are:
AndrosteRONE: another sex pheromone that it also a byproduct of testosterone, AndrosteRONE also gives the wearer confidence and authority but does not have the aggressive side-effects of AndrosteNONE.
AndrosteNOL: a social pheromone found in many pheromone products, AndrosteNOL elevates mood and reduces tension, making it a very good partner for a more aggressive pheromone.
If you've noticed that wearing AndrosteNONE makes you too intimidating to those around you or, worse, makes other people aggressive towards you, reduce the amount of AndrosteNONE you're wearing and/or pair it with a milder pheromone. You should see better results after that.
Now, let's take a look at some of our "alpha" formulas!
1. Alpha-7 (starting at $14.95)
As the name implies, Alpha-7 is a formula that enhances your inner alpha. Designed for people who find that AndrosteNONE is too aggressive by itself, Alpha-7 combines the dominant AndrosteNONE with the milder AndrosteRONE. The result is a balanced formula with more positive, nuanced results. If you haven't experimented much with AndrosteNONE-heavy formulas, or haven't had much luck with pure AndrosteNONE in the past, we highly recommend giving Alpha-7 a try.
Alpha-7 comes in an unscented formula. It smells a bit like body odor, and should be paired with your favorite cologne or scented pheromone. Wear Alpha-7 wherever you normally wear cologne.
You can try the unscented formula with the 1-ml  Alpha-7 Unscented Mini for $14.95. You can also get a 10-ml dripper bottle of either Alpha-7 Unscented for $59.95. Try this popular formula today!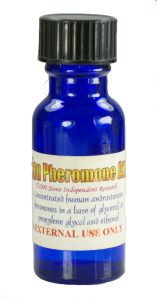 2. Androstenone Pheromone Concentrate for Women ($49.95)
The Androstenone Pheromone Concentrate (APC) for Women is a scented women's formula that contains a low concentration of AndrosteNONE. Many women find that AndrosteNONE is their best bet when it comes to finding a partner, and APC for Women is an excellent option. It provides the benefits of this strong sexual pheromone, but contains a small enough amount of the pheromones that overdosing is not likely.
Because APC for Women is already scented, you do not need to pair it with a cover scent. Just apply it where you normally would apply perfume, and you're good to go!
You can try a 1-oz bottle of Androstenone Pheromone Concentrate for Women for $49.95. Order now!
UPDATE: We no longer carry APC for Women. Try combining Super Primal for Her with your favorite perfume instead!
3. Primal Instinct Ylang Ylang for Men ($69.95)
Primal Instinct for Men is arguably the strongest and most sexual formula available at Love Scent. It contains 5 mg of pure AndrosteNONE in a 10-ml bottle, and no other pheromones. If you're only interested in the effects of AndrosteNONE, this is the formula for you.
Because it is a very strong formula with a higher-than-average risk of overdosing, we generally do not recommend Primal Instinct to beginners. But if you've been using pheromones for a while, know how AndrosteNONE affects you, and are confident that you'll receive the good results you're looking for, this is an excellent choice.
You can try a 10-ml dripper bottle of Primal Instinct Ylang Ylang for Men for $69.95. Order yours today!
That's all for this week, Love Scent fans! If you've been looking for a way to bring out your inner alpha and inject some confidence and magnetism into your life, we hope you give one of the above formulas a try!
Have you tried any of the above products? How did they work for you? Did you find that pairing them with another pheromone helped them work better? Tell us about it in the comments! And, as always, feel free to contact us with any questions, comments, or concerns. Also be sure to subscribe to our newsletter to hear about new blog posts, exclusive promotions, product announcements, and more!
These statements have not been evaluated by the Food and Drug Administration. These products are not intended to diagnose, treat, cure, or prevent any disease.