Father's Day Gifts From Love Scent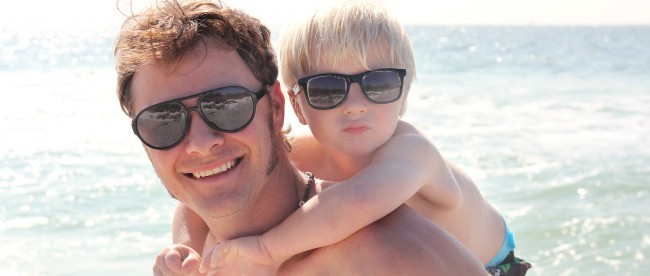 Greetings, Love Scent fans!
June 18 is Father's Day in the US. On this day, we'll celebrate all the fathers, grandfathers, and father figures in our lives. To the dads out there: we love you all, and appreciate all you do for everyone in your life!
If you want some ideas for what to get your dad to show him your appreciation for everything he does, we have some ideas for you!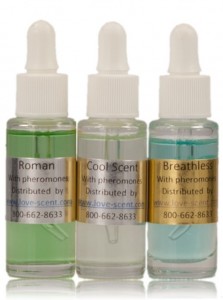 1. Super Primal Pheromone Oils ($9.95)
Our Super Primal Pheromone Oils are a great place to start for anyone new to the world of pheromones, and are also very popular with those who prefer the effects of social (as opposed to sexual) pheromones. They contain AndrosteNOL, the "icebreaker pheromone," which is known to relieve tension and elevate mood.
The Super Primal Pheromone Oils are already scented, so Dad won't have to worry about combining them with cover fragrances. Cool Scent, CK Version, and Roman are good choices for the men in your life, fathers included.
At $9.95 per bottle, the Super Primal Pheromone Oils are an economical and thoughtful gift for any father needing a mood-enhancing pheromone boost. Order a bottle for Dad today!
UPDATE: We no longer carry the Super Primal Pheromone Oils. Try the Love Scent Pheromone Oils instead!
2. Liquid Trust ($29.95)
We've said before that everyone in your life could probably use a bottle of Liquid Trust, and your father is no exception. The soothing, trust-building effects of the social pheromones found in the bottle make this an ever-popular and trusted product. It's especially useful for fathers who have jobs that require good social cohesion and mutual trust–such as sales and managerial positions–but, like we said, it's a useful product for just about anyone.
Liquid Trust is an unscented product that, unlike most of our unscented pheromones, does not need to be mixed with a cover scent. It should be worn around the neck for best results and is safe to use on clothing.
You can treat your dad to a 1/4 oz bottle of Liquid Trust for $29.95. Order now!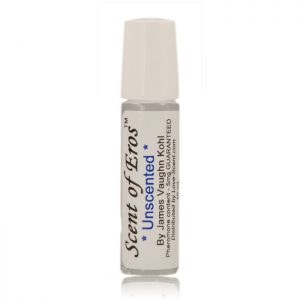 3. Scent of Eros ($49.95)
Scent of Eros is a well-balanced pheromone cologne that is suitable for everyday use. It contains a mix of AndrosteNOL, the "icebreaker pheromone," and AndrosteRONE, a mild pheromone that increases confidence without making the wearer aggressive. It can be worn at home, to work, and anywhere else.
Scent of Eros comes in an unscented version for those who are particular about their fragrances. The unscented version can be paired with any cover scent your father likes.
You can get Dad a 10-ml roll-top bottle of Scent of Eros for $49.95. Get this excellent gift today!
UPDATE: We no longer carry the Scent of Eros products. Try the Love Scent Pheromone Oils or Liquid Trust instead!
4. Chikara ($59.95)
Our most popular scented product for men, Chikara Pheromone Cologne for Men is an excellent gift for anyone who could use a boost of confidence and charisma. It contains a mix of social and sexual pheromones–including  AndrosteNOL, AndrosteRONE, and AndrosteNONE, among others–and a memorable cover scent. Because it is a very balanced formula, it can be worn anywhere in your dad's personal or private life.
Chikara comes in a scented formula. The unscented version should be combined with your father's favorite cover scent for best results.
You can order your dad a 15-ml bottle of Chikara for $59.95. Order now!
If you're looking for a Father's Day gift for any of the fathers in your life, we hope this list has given you some ideas. Good luck with the gift shopping!
A very happy early Father's Day to all the dads reading this!
Do you have any Love Scent gift ideas for dads? Leave your recommendations in the comments! And feel free to contact us with any questions, comments, or concerns. Also be sure to subscribe to our newsletter to hear about new blog posts, product announcements, exclusive promotions, and more!
These statements have not been evaluated by the Food and Drug Administration. These products are not intended to diagnose, treat, cure, or prevent any disease.