4 Mother's Day Gifts from Love Scent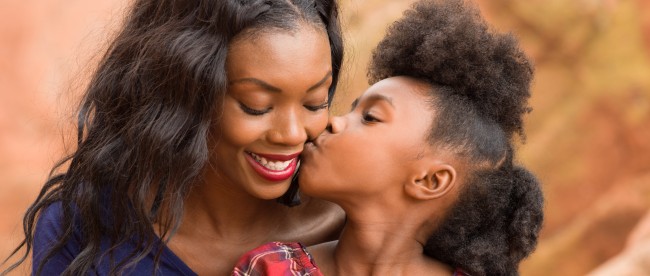 Happy weekend, Love Scent fans!
May 14 is Mother's Day in the US. It's a day to celebrate the mothers, grandmothers, and maternal figures in our lives whose love and guidance helped make us who we are. So a happy early Mother's Day to all the mothers reading this! We love and appreciate all of you.
And if you're wondering what to give your mother this year to thank her for everything she's done for you, we have some ideas to help you get an early start on the shopping! Read on!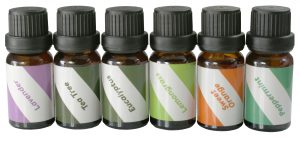 1. Essential Oils (starting at $4.95)
Essential oils are a great gift for moms who enjoy aromatherapy or are DIY-ers. As we've discussed before, essential oils are incredibly versatile and can be used for everything from aromatherapy to home remedies to homemade perfumes and beauty products. You can either give the oils to your mother to use as she pleases (perhaps alongside an aromatherapy diffuser), or use them yourself to make her a thoughtful homemade gift (such as homemade bath oils or scented candles). If you have children, get them involved in making their mother or grandmother something special!
Love Scent offers both a six-bottle sampler set of six essential oils–Lavender, Lemongrass, Sweet Orange Oil, Peppermint, Tea Tree, and Eucalyptus–for $29.95. If you already know what scents your mother likes, you can get her individual oils for $4.95 a bottle!
2. Brand Perfumes (starting at $9.95)
Perfumes are a popular gift on Mother's Day. If you'd like to give your mother a nice scent to wear, we can help you there. We have individual bottles of designer scents, as well as a variety of gift sets that include body sprays or lotions alongside the perfume.
Just remember that scents are subjective, so make sure you know what your mother likes! Ask your mother what kinds of scents she prefers–floral? fruity? musky?–and have a look through our selection of brand perfumes. We're sure to have something to appeal to her unique tastes.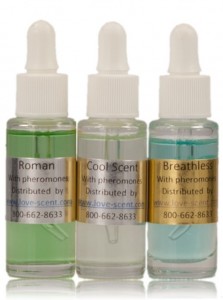 3. Super Primal Pheromone Oils ($9.95)
If your mother has been interested in exploring pheromones, or you think she might be interested in their effects, our Super Primal Pheromone Oils are an excellent place to start. They contain AndrosteNOL, a non-sexual, social pheromone that elevates mood, creates a friendly atmosphere, and acts as a social lubricant among friends, family, and colleagues.
Each bottle of Super Primal Pheromone Oils comes scented with natural cover scents that enhance the effect of the pheromones. For your mother, or any other woman in your life, we'd recommend either the sweet and fruity Paris Hilton or the spicy, woodsy Roman. (That said, the light scent of Musk appeals to some women, too!)
Each 10-ml bottle of Super Primal Pheromone Oils comes with an eyedropper lid. At $9.95 a bottle, it's one of the most affordable ways to introduce anyone to the world of pheromones!
UPDATE: We no longer carry the Super Primal Pheromone Oils. Try our own Love Scent Pheromone Oils instead!
4. Liquid Trust ($29.95)
Our ever-popular Liquid Trust is an excellent choice for Mother's Day. Its soothing, stress-relieving effects are a lovely gift for any mother. What's more, the social pheromone contained in Liquid Trust is central to mother-child bonding. You can't get a more symbolic gift than that.
Each 1/4-oz bottle of Liquid Trust is equipped with a sprayer cap for easy application. It's small enough to be tucked into your mother's handbag or even her jacket pocket, so she can take it with her just about anywhere she likes.
Liquid Trust is the ideal gift for any mother and is available for $29.95. It makes a great gift on its own, or can be combined with any of the above gift ideas.
And there you have it! We hope you see something here that your mother will like! And again, a happy early Mother's Day to all the moms out there!
Please feel free to contact us with any questions, comments, or concerns. And be sure to subscribe to our newsletter to hear about new blog posts, product announcements, exclusive promotions, and more!
These statements have not been evaluated by the Food and Drug Administration. These products are not intended to diagnose, treat, cure, or prevent any disease.